Fishing Report
November 01 – 08, 2020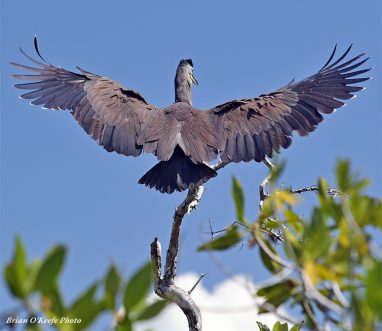 We've had an eventful week here at ESB Lodge. Weather predictions suggested heavy rainfall and moderate winds for much of the week. Guests remained optimistic and we enjoyed a nice day upon arrival with fairly pleasant conditions. Triggerfish were putting on a display in front of the lodge, tailing, and chasing flies. Chiara and I were watching closely as Hurricane Eta was closer to our vicinity than previously predicted. Monday led to a decent day on the water and by the end of the day the weather had worsened significantly. We had heavy rainfall all night with strong wind gusts. Tuesday morning was looking far from a picturesque day on the water but guests were enthusiastic to give it a try. I voiced a careful crossing for guides to access the north side of the bay for protection and better fishing. When I drove guests through the small village of Punta Herrero it was slightly alarming how high the water had risen. Throughout the day the weather had significantly worsened, and a couple of guests had returned early. I drove up to town and water was beginning to climb higher and fill the road. I couldn't get into town to receive guests and had to park well before the entrance due to the surge. I saw remaining guests and guides wading through the middle of town and I quickly made sure boats were secure and we drove through what was the road that had in turn connected with the ocean.
Clients all got back to the lodge in a raging downpour and sought hot showers and a comforting drink or two. I had to leave at that point and drive further south an hour where our supply of fuel resided in the bed of our pickup trucks that was dead in the road. It had become flooded and there was standing water in the main cabin of the truck. Emmanuel and I unloaded all the fuel into another truck and towed the broken-down vehicle to higher ground for the time being. Unfortunately, the truck is still there, and it's probably totaled due to significant water damage.
Wednesday morning, we proceeded to be hopeful with a normal breakfast and I said I would go with the guides to Punta Herrero to check on things. We couldn't make it more than 1 km north before we had to park and wade the rest of the way to town. It was pandemonium in town with water in everyone's houses and the ocean continuing to rise. We moved and secured our boats elsewhere, I talked with a couple members in town on how they would get out. They opted to clean out and drive through the water with the larger of their vehicles. Estimated number of people to leave was 40 and half were young kids. I couldn't get one of my lodge SUVs out in time and that's still stuck in the town.
We all rendezvoused back at the lodge for lunch and I voiced a concern that the weather will not improve and it will be a long shot to go and fish the bay due to dangerous conditions until at least Friday at the very best. I respected the group's joint decision to pack up quick and be driven out by Chiara and Emmanuel and to be shuttled to Cancun for an early finish to the week. I am glad they left when they did.  Chiara and Emmanuel were not able to make it back to the lodge until last Saturday. I used the remaining daylight hours to help move some locals to the lighthouse and temporarily put them up. Everyone was able to get out and I and my crew stayed with the lodge and chose to wait it out.
Usually these fishing reports are busting with info regarding wonderful catches by guests during their week with us. We did have one wonderful catch for the week which was caught by 18-year-old David Benkert. He succeeded in landing his first permit, on his first saltwater trip! Congrats David and we look forward to seeing you next February.
This was the only permit landed for the week for our group of 6 and this brings our totals to 261 landed permit with 99 people.
Yesterday we received a group of 5 guests and things are looking better. Five minutes after guests got to the lodge and were enjoying their welcome beers, we saw a mid-size permit tailing in front of the lodge.  We have improvised another location to launch our boats and guests from for the week and this will probably carry into our last week of the season. Weather looks good for now and I'm confident we will resume fulfilling guests' expectations with spectacular fishing.
I hope everyone is having a safe week thus far and please don't hesitate to call our friends at The Fly Shop to check in on us or inquire about this special place. Please stay tuned for next week's report.
From your Yucatan friends,
Saludos desde el Caribe Mexicana
Dane & Chiara