The Olympic Peninsula is home to big rivers, giant trees and enormous Steelhead that can weigh in excess of 30 pounds! This is the last, best stronghold of these powerful anadromous fish in the lower 48 states. The Olympic Peninsula is hallowed water, written about in books and magazines for decades and most serious steelheaders either have fished here or have it on the top of their list, for places to go.
Jack Mitchell of The Evening Hatch runs his Olympic Peninsula winter steelhead program out of the Bogey House outside of Forks. You couldn't find a better location to be based out of for steelhead fishing on the Olympic Peninsula! You will be centrally located and within short striking distance of six prime winter steelhead rivers and within a half an hour of four of them.
The Winter Steelhead fishery on the Olympic peninsula is a short season and dependent on so many factors. Steelhead enter the rivers between December and April with rain being the key ingredient. The OP receives 14 feet of rain annually with most of it coming during those prime winter months. Jack has narrowed his efforts down to the best, most consistent times to intercept these big sea-run brutes returning to the rivers and has keyed his efforts to the months of February and March.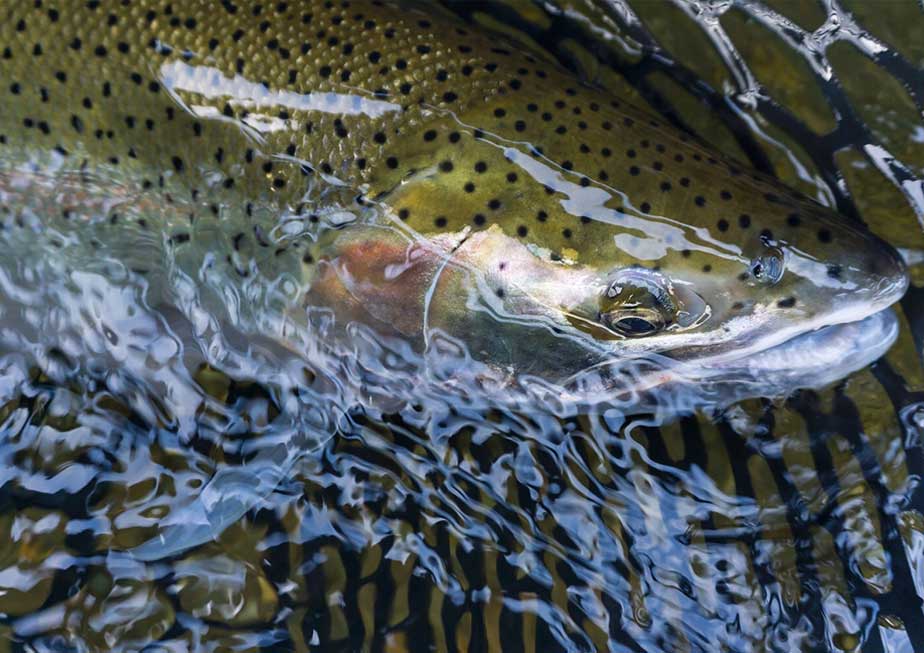 Reservations & Rates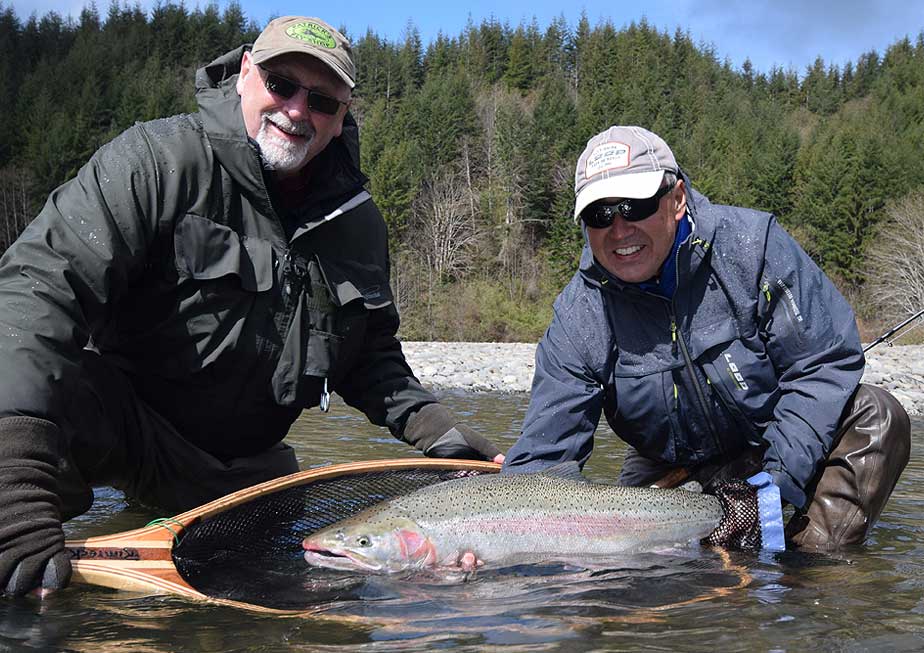 Steelhead Season on the Olympic Peninsula
Steelhead begin entering the rivers of the Olympic Peninsula as early as November but these early run fish are of hatchery origin. Mid-December typically marks the time when the big beautiful native or wild steelhead begin entering the area rivers in good numbers. February and March are considered the prime months to be on the rivers to intercept these big anadromous fish. The area has a history of strong returns and is known as the best location in the lower 48 to target Winter Steelhead
Read More
November Mid November marks the long-awaited arrival of the first steelhead on the Olympic Peninsula in the Forks area. These first fish are hatchery steelhead, distinguished from their wild cousins by the clipped adipose fin and smaller size, running anywhere from 5 - 9 pounds. December This is generally the month with the greatest rainfall and this can flood these rivers with water and more fish. The hatchery steelhead run peaks in Mid-December and this about the time we will start seeing the arrival of the bigger Native or wild steelhead the Olympic peninsula is famous for. These fish start to tickle into the rivers depending on water levels and rainfall during this time. Wild winter run Steelhead average 10 - 12 pounds with 20+ pound fish always a daily possibility. January December and January are typically the coldest month on the Olympic Peninsula with average low temperature in the low 30's and average high temps in the mid to upper 40's. Hatchery fish on some of the northern rivers peaks by mid-January and runs a little later on the Hoh River. Wild steelhead numbers increase in January and this is when most anglers start targeting these fish. February This is prime time on the Olympic Peninsula for these wild, winter run fish and when most guides start working on the river. We usually start after the first week in February. March Temperatures start increasing in March and fish get more active. Rainfall starts to taper off a little but this is relative to a place that gets 14 feet of precipitation every year. They typically run the program till the end of the month with the closure of the steelhead season.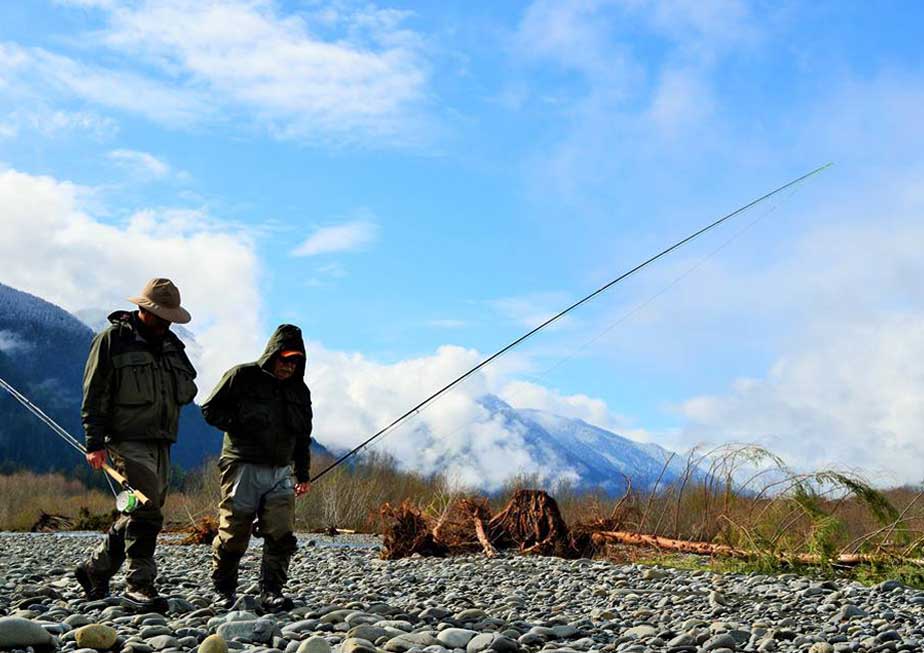 Getting to Quinault Lodge
The Seattle-Tacoma International Airport (SEA) is a 190-mile (3.75 hours) drive away from the Bogey House. Seattle–Tacoma International Airport, also referred to as Sea–Tac, is the primary commercial airport serving the Seattle metropolitan area in the U.S. state of Washington. It is in the city of SeaTac, approximately 14 miles south of Downtown Seattle and 18 miles north-northeast of Downtown Tacoma. It's a hub of aviation activity and an economic driver for the entire region. SEA Airport is home to 31 airlines serving domestic and international destinations
Read More
A majority of guests prefer to rent a car and make the drive to and from the lodge on their own. It's nice have a vehicle for mobility. Your guides will provide transportation to and from the Lodge on your fishing days.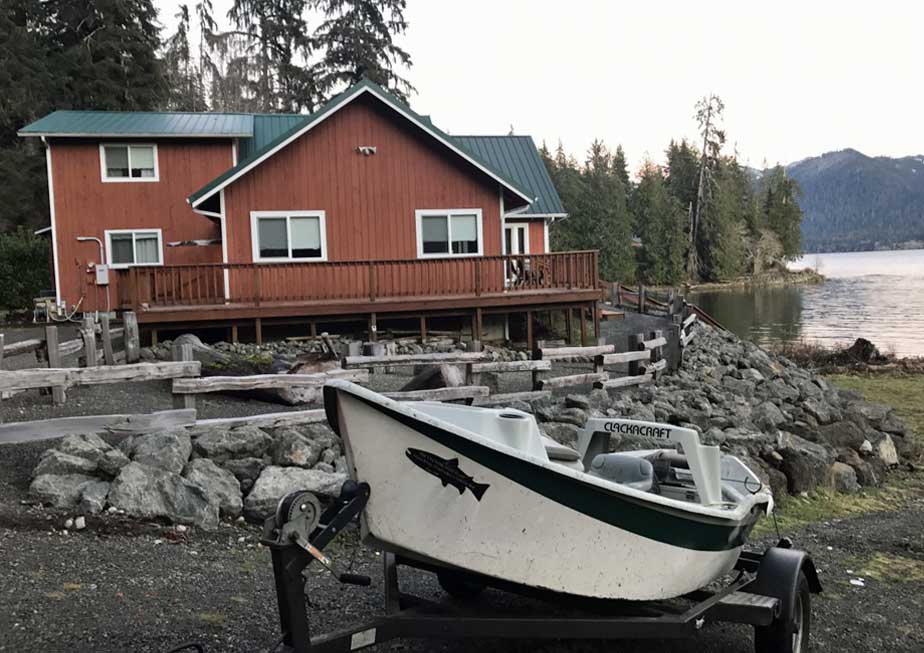 Lodging for Olympic Peninsula Steelhead
Jack has established a property right on the banks of the Bogachiel River and is perfectly situated to access many different rivers on the Olympic Peninsula. It is a cozy place and has the capacity for 6 anglers, although they can accommodate groups up to 10 with another offsite cabin with all meals served at the Lodge. Rooms are double occupancy and each room has its own bathroom or one located very close, just outside of the room.
Read More
Dan is the gracious host that prepares the meals for you while you are staying at the Lodge. Dan is no stranger to the kitchen and has been in the restaurant business since 2000. He has managed/run and worked every position at BJ's Restaurant. He strives to make food that looks amazing and tastes even better and is a master a pairing food with craft beer. After a long day swinging flies on a wet and cold peninsula river, Dan will keep you fed and your energy up while recharging back at the lodge. Breakfasts are served each morning and are typically made to order and lunches are served streamside and are typically a deli sandwich with some side snacks.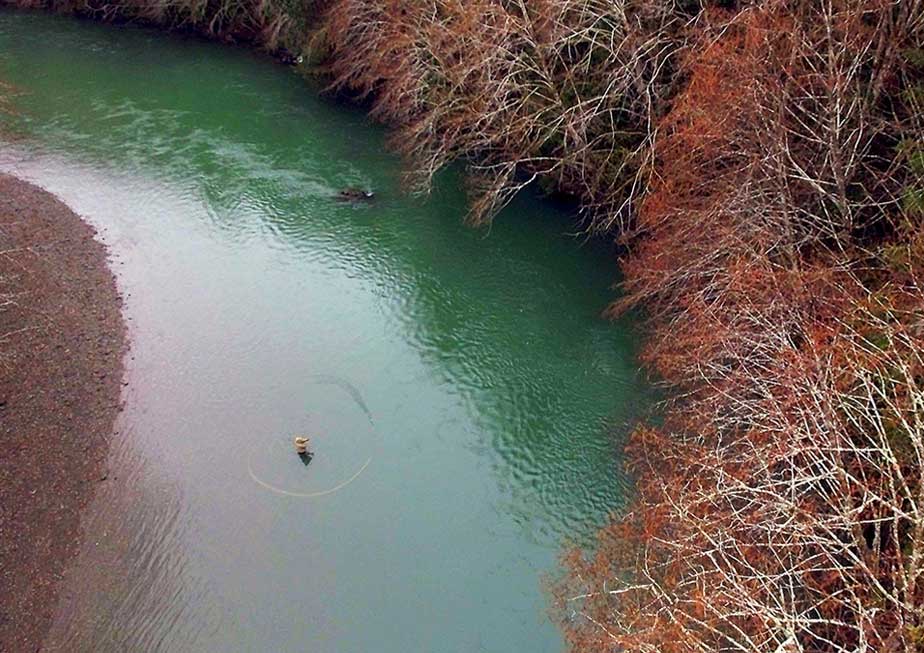 Fishing on the Olympic Peninsula
The diversity of rivers accessed from the Bogey House is extensive. Six great steelhead rivers within one hour drive from the lodge and four of these rivers within a half an hour, puts you in the perfect spot to explore the area. They concentrate on the Sol duc, Hoh, Bogachiel, Calawah and the Queets and Clearwater are options as well depending on conditions and flows. All the guides have their favorite rivers and this plays into where you will be fishing for the day. We always recommend at least two to three days fishing if at all possible. Conditions can change quickly and multiple days on the water will increase your odds of success.
Read More
As with all steelhead angling, if you're looking to catch obscene numbers of fish, this trip probably isn't for you! Guests visiting the Olympic Peninsula generally average 1 - 2 hook ups per angler per day, but keep in mind this is not always the case! There are many days that accomplished anglers and good students will exceed these numbers, and other days when even the best effort won't come close to putting a fish on the grass. Steelhead fishing is not a numbers game; it is about catching the most prized freshwater game fish that swims. Anglers willing to fish hard, cover a lot of water, listen to their guides, and put in a long day, will have the best potential of landing a trophy.
What Makes This Destination Special and Unique?
• LOCATION
The Bogey House is located in an absolutely perfect location to target the OP's winter run steelhead. There are six rivers located within and hours' drive and four of these rivers, a half hour or less. This gives the guides so many options and choices depending on conditions and returns when deciding on a river to put you on. Less time in the truck and more time on the water hunting steelhead is what you'll fine at The Evening Hatch's Winter Steelhead Program.

• GUIDES
When you think about a fly fishing trip, who do you spend more time with than your guide? The guides working for Jack are some of the best in the business, anywhere in the world and they have been with him a long time. They are experienced oarsman, patient, fishy and dedicated professionals whose sole goal is to get you into big, wild steelhead and help you have the best day of your life, all in an enjoyable and safe manner.

• OPPORTUNITIES
The Olympic Peninsula is known as the best winter run steelhead location in the lower 48. If you are looking to break the 20-pound mark, there is no better place to swing a fly for winter run steelhead. The waters are known throughout the steelhead world and every serious steelheader needs to make the pilgrimage for these big coastal beasts.

• EXPERIENCE
Jack Mitchell was born and raised in Washington and spent his whole life fishing the state from top to bottom. His whole adult career has been based around fly fishing and it has taken him all over the world which allowed him to gain valuable experience and perspective to incorporate in his own idea of the perfect fishing lodge. Since 1988 he has operated his outfitting business which has expanded to 12 rivers, 4 lodges and a small fly shop. You could not be in better hands to best execute a successful fly fishing adventure, then with Jack and his team.