The Fly Shop® is excited to announce our new all-inclusive fly fishing packages with the Gaia Hotel & Spa conveniently located just south of Redding, California off Interstate 5 and minutes from our tailwater fishery the Lower Sacramento River. Make it easy on yourself and let our talented Outfitters Department custom design an all inclusive fly fishing vacation for you.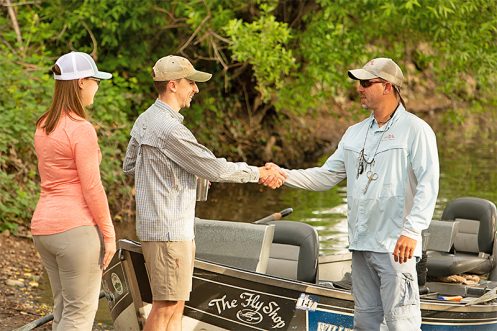 The packages we have designed take full advantage of the fabulous year 'round fly fishing venues we have in the area, including the Lower Sacramento, Trinity River, Upper Sacramento and Pit River as well as the many regional lakes within close proximity. The Gaia Hotel & Spa is a boutique hotel and offers a unique resort-style experience with a long list of amenities including a heated pool, hot tub, outside fire pit, fitness center, bar and grill, beautiful pond with black swans and for non-anglers a luxury spa. The hotel grounds are thoughtfully laid out with walking trails amidst majestic oaks and herb gardens that support its farm to table cuisine locally sourced from neighboring ranches and farmers.
Packages are designed to be flexible and cater to individuals, fishing buddies sharing a boat or couples looking for a quick weekend get-away. We have 3 and 2 night couples packages, including wonderful private massages at the end of a long day's fishing.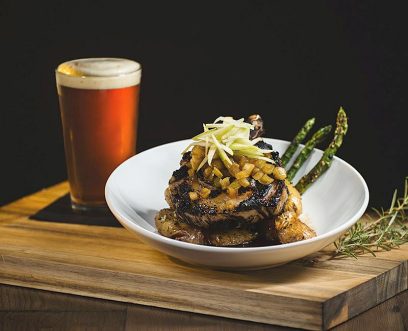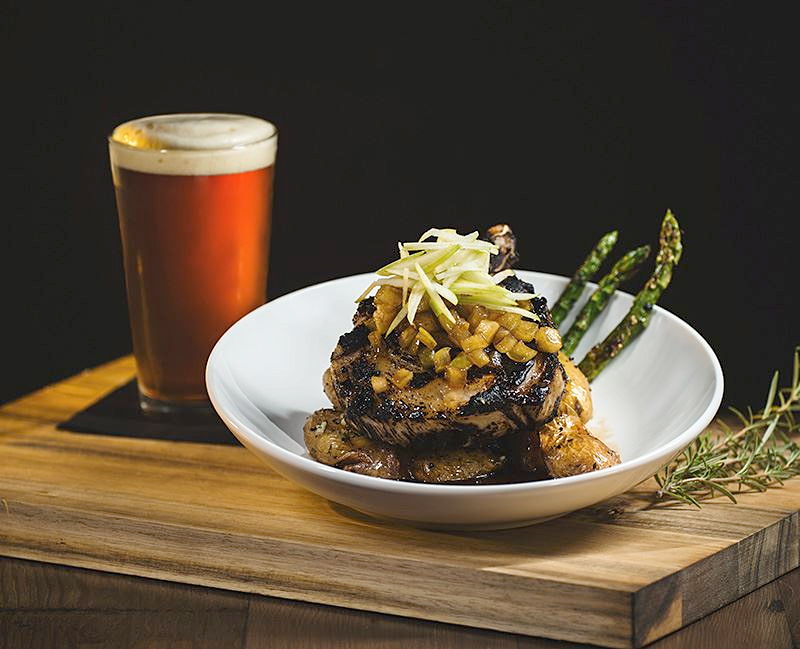 The Woodside Grill & Lounge located at the Gaia puts out an incredible dining experience that is "on point" for you foodies. Feast on hand-cut steaks, fresh seafood, pastas, chicken, salads, and an exclusively-California wine list. Sip on a cup of Peet's coffee, latte or espresso to punctuate a sumptuous entree with delicious desserts, including crème brûlée, decadent chocolate cake, and their signature Gaia Guilty Pleasure. Our packages include all meals, daily guided fishing and accommodations, all thoughtfully orchestrated and arranged by The Fly Shop®.
It couldn't be easier, give us a call at The Fly Shop® (800) 669-3474 and let our talented Outfitters Department design  a custom fly fishing package for you in NorCal.