Fishing Report
August 21 – 28, 2022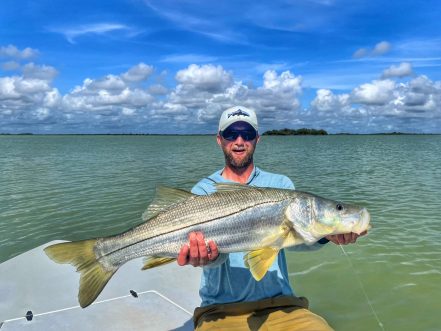 Welcome to the Caribbean!!
We have had an excellent week here at ESB Lodge, the good weather was with us for practically the whole week, as well as the good opportunities to capture all the species in the bay.
It was a week full of great emotions, excellent and fun talks at dinner, but without a doubt the best thing was the excellent camaraderie among all the guests.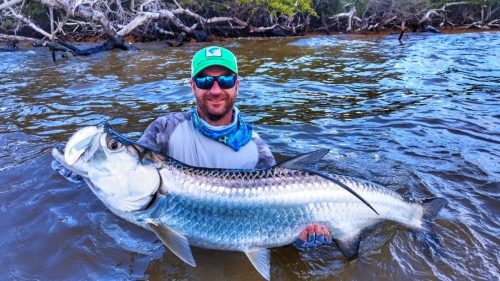 This week we welcomed Kim Hostetler, Bruce Rueben, Kent Hoffman, Brock Anderson, Ryan Fields, and Dan Fields, (who have visited us in previous seasons), and Colter Anderson who visited us for the first time.
The week began in an unbeatable way, three Grand Slams on the first day of fishing, Kent under the watchful eye of Jesus along with Ryan and Dan with assistance from Alex. Impressive!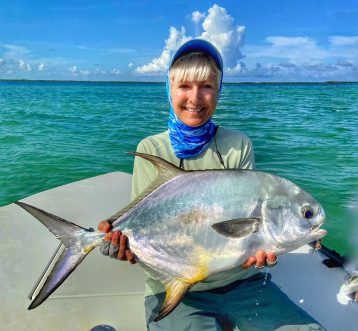 Kent again scored his second Grand Slam of the week on the second day of fishing with the help of Alex, what a start to the week!
Kim and Bruce, who live their lives with the same intensity as their passion for fishing, closed their week with three beautiful permit, under the invaluable assistance of Pepe and Jesus, and crossed bonefish and tarpon off their lists.
Brock and Colter also finished with three wonderful permit, helped by Alex and Fernando. Brock also achieved a Grand Slam during his fishing week which shows the excellent health of the bay.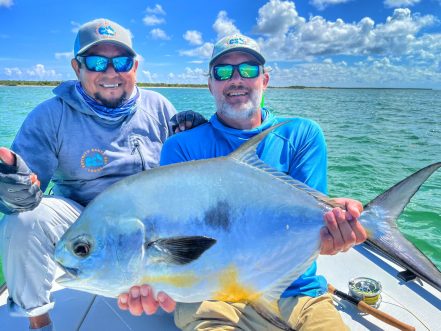 Ryan not only managed to catch bonefish, tarpon, snook and barracuda during the week, he also landed five spectacular permit, guided by Fernando, Alex and Jesus.
Dan, his fishing buddy and brother, added four more permit to the week's total along with Bonefish, Tarpon and snook.
This week something remarkable happened on the last day of fishing in the last 30 minutes of the fishing day. Kent and Dan hooked two permit in the same school practically the same instant and managed to land them at the same time, an extraordinary coordination worthy of a vibrant movie scene highlighting the skills and great experience of these two fishermen. And guide!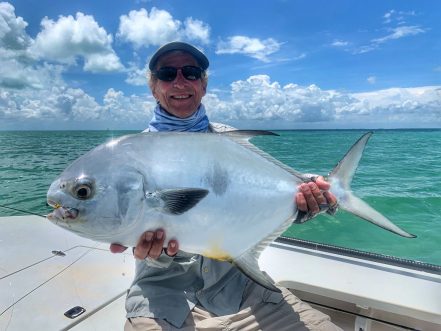 Another noteworthy fact is the number of opportunities that our fishermen had this week to land the permit. It takes excellent fishing skills to capture just one of these extremely skittish, perfectly camouflaged, power and fast fish.  You need patience, perseverance and a good fishing attitude, there are no shortcuts. It's all part of the addictive challenge of permit fishing…and if you landed one, you know what I am talking about.
We close the week with a total of 20 permits with 7 anglers, which brings our season numbers to 393 permits with 172 guests!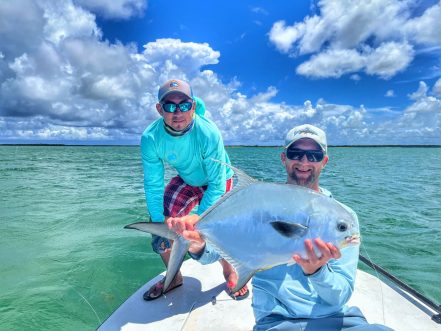 Once again, the entire bay was our hunting territory for us this week and there was plenty of adrenalin flowing!
Flies
The bonefish took everything that was presented to them, shrimp and crabs of all sizes and colors available, they are voracious.
The permit this week responded to our classics, ESB Yellow Eyes Raghead and Casa Blanca. Dane, you'll be happy to read that I haven't named the flexo crabs in weeks, but do not remove them from your box if you are planning to visit us.
Tarpon and Snook were taken on EP's baitfish presentations, especially in black and violet and white with red.
Weather
Light easterly winds between 8 and 13 mph were with us all week.
Hot days with some clouds that were disappearing and let the sun work for our guides.
The low wind made the tides just as predictable as last week and this was a great help for the guides in planning their day.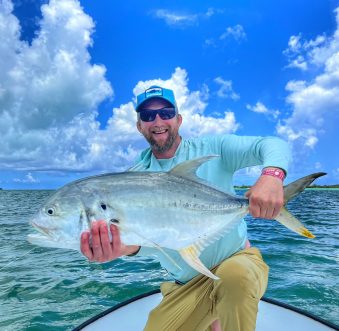 Today I am not going mention the extraordinary work of the entire ESB family, this will be my last fishing report of the season, it seems incredible to me that 6 months have passed since I stepped foot on the white sands of the Caribbean for the first time.
I would like to thank and recognize all the work, help and excellent attitude that Isabel, Carlo, Freddy, Pancho, Emanuel, Luis, Carlos, Ángel and our guides Fernando, Pepe, Alex, Víctor, Marcos and Jesús always showed. All excellent people who proved to be exceptional professionals, always giving their best effort to make each week unique and meet the expectations of our guests.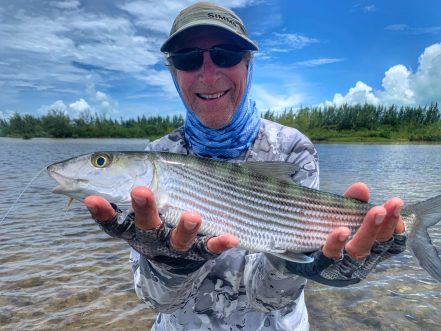 Believe me when I tell you that the simple fact of maintaining constant logistics in a place so far from large urban centers and with an environment that never ceases in its attempts to sabotage daily operations or the projects that the operation requires to improve is quite a challenge that only a group of very special people, who work as a team, can face and achieve.
Finally, and not to bore you anymore, I want to thank Chiara and Dane for confirming the lives of their canine children (Lucia, Canela and Negro) as well as the health and well-being of their great son who is ESB.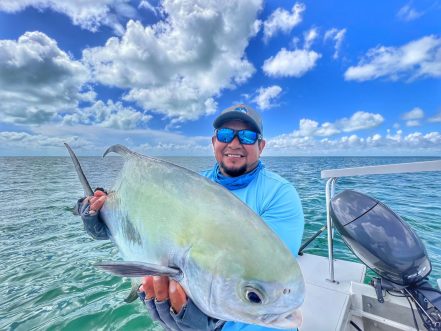 I have enjoyed 6 wonderful months of flip flops and a T-shirt, where I have learned much more than I expected, and I am not only referring to saltwater fishing.
Despite the tireless efforts of our chefs and sous chefs, I continue to wear the same clothing size with which I arrived, sorry friends, next season you will be able to try again.
Soon I will leave for the Amazon where new challenges await me, new species to tempt me and more adventures to live, because ultimately that is fishing for me, an adventure that every so often is interrupted by a pull on my line.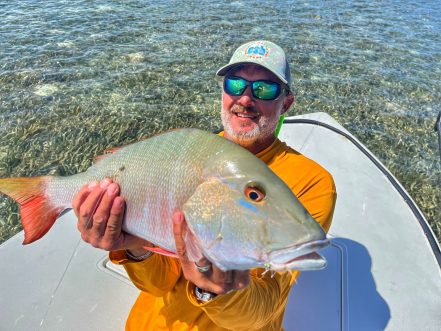 I do not want to forget to thank the people of The Fly Shop who wake up every Monday knowing that they should make these lines something that is understandable for you, I promise to improve my English.
See you next YEAR with a new report and do not hesitate to contact our friends at The Fly Shop so they can tell you first-hand what life is like in Espiritu Santo Bay, and the Sian Ka'an Biosphere Reserve (which means "Where the sky begins", in the Maya language)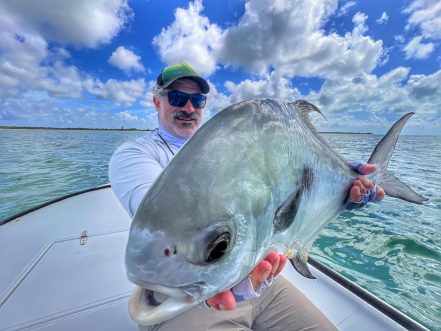 Taak ulak k'iin and Ka xi'ik teech utsil!!
(See you later and good luck! in Mayan language)
Martin Ferreyra Gonzalez and the entire ESB Lodge Family.