Fishing Report
May 22 – 29, 2022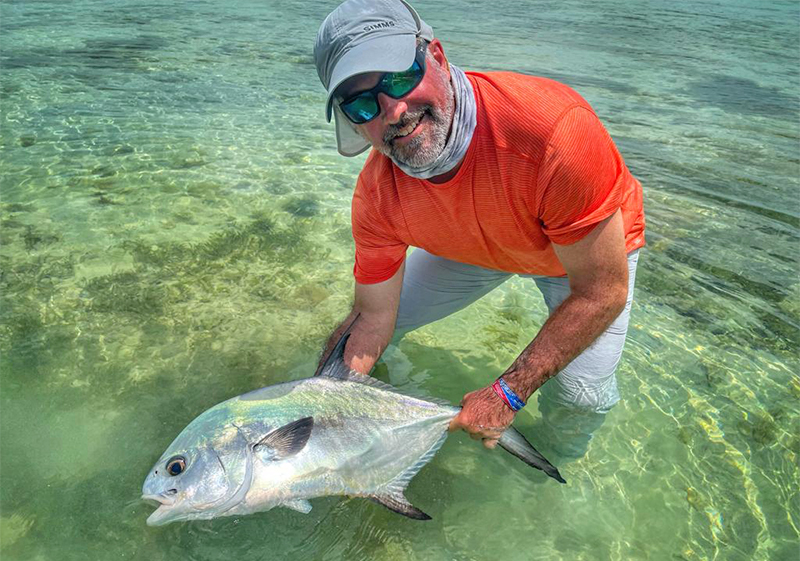 Welcome to the Caribbean!!
We have had a new interesting week, with annoying winds during the first days accompanied by clouds that made for tough fishing conditions for much of this week.
This week Mike Benkert, Don Joost, Mike Matus, Tom Simms, Ken Morando, Peter Petruzzi who are already great friends of the lodge and Scott Grant who visited us for the first time.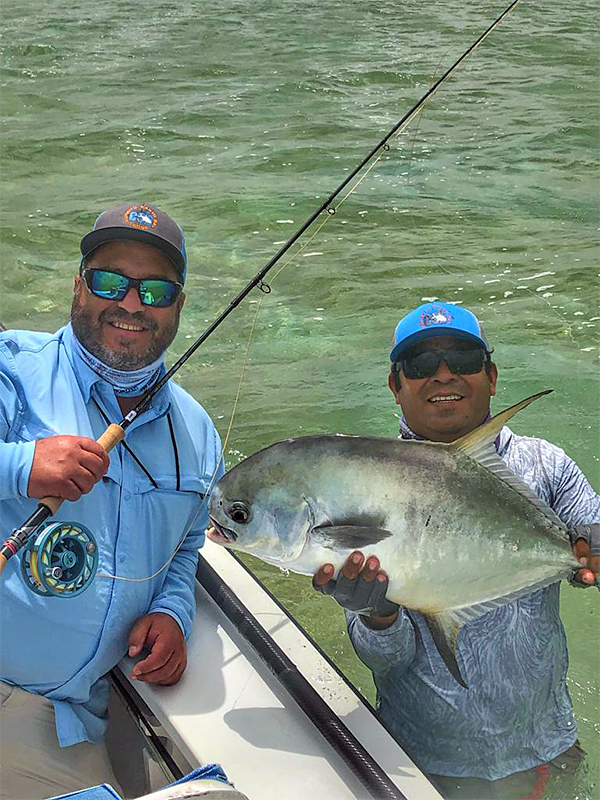 Although during the first days of fishing the weather conditions made it difficult to find and see most of the species that populate the bay, Ken achieved a Grand Slam on his first day under the orders of Marcos Neri.
Tom and Mike Matus did not cease their efforts in the search for the elusive Permit, which, like other species, such as Bonefish, Snook and Tarpons, were rarely seen due to bad weather in the lower areas of the bay.
A theory widely mentioned this week by fishermen and guides is that the fish have a more precise and accurate weather service, anticipating changes in pressure and the arrival of bad weather, they seek refuge in deeper places in the bay.
Mike Benkert achieved the first Grand Slam of his life also accompanied by Marcos Neri and I must also mention that he did it by breaking his own personal record with the size of his Permit.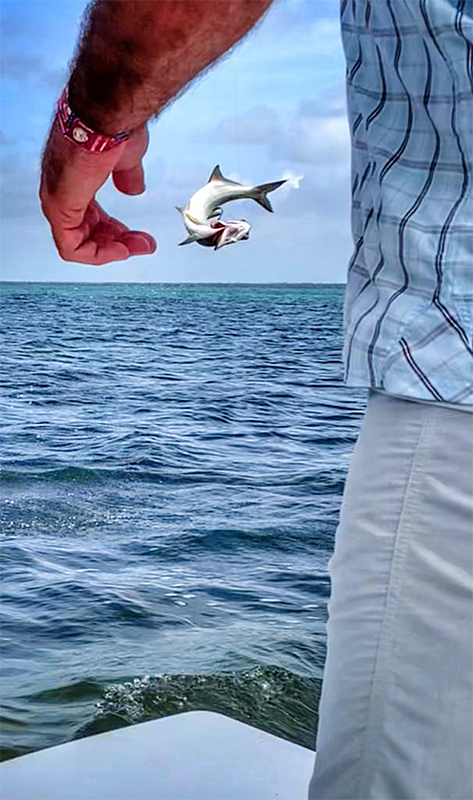 Scott in his saltwater debut managed to land his first Bonefish and Tarpon, I think he already found a taste for saltwater fishing and, like many of us, he began to dream of casting and strips at night.
Ken surprised with his grand slam with Marcos Neri, in the middle of the week, proving that persistence and perseverance always pay off in the end.
Peter was able to hook a large tarpon and wrestle it for a while, but as in any duel there is always only one winner and this time it wasn't the fisherman.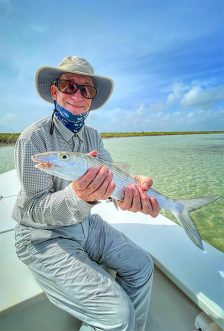 While the species we're all looking for in the bay weren't too cooperative this week, jacks, perch, snappers and triggers gave the fishing days a bit of a buzz.
We close the week with a total of 2 permits with 7 anglers, which brings our season numbers to 274 permits with 124 guests!
I cannot fail to highlight the always positive attitude of our guests and never give up in the face of conditions that Mother Nature presented us with this week.
Flies:
Although there was no clear trend this week for fish to be more receptive to a specific type of fly, going back to simpler is always the best option in these cases.
The permits were tempted with the classic crabs and shrimp, such as flexo, ESB spawning shrimp, CasaBlanca, Esb Yellow Eyes Raghead Crab, etc.
The bonefish showed a good attitude by presenting crabs and shrimp in sizes no larger than #6.
Medium sized baitfish, EP style, were chosen by the Tarpon as usual.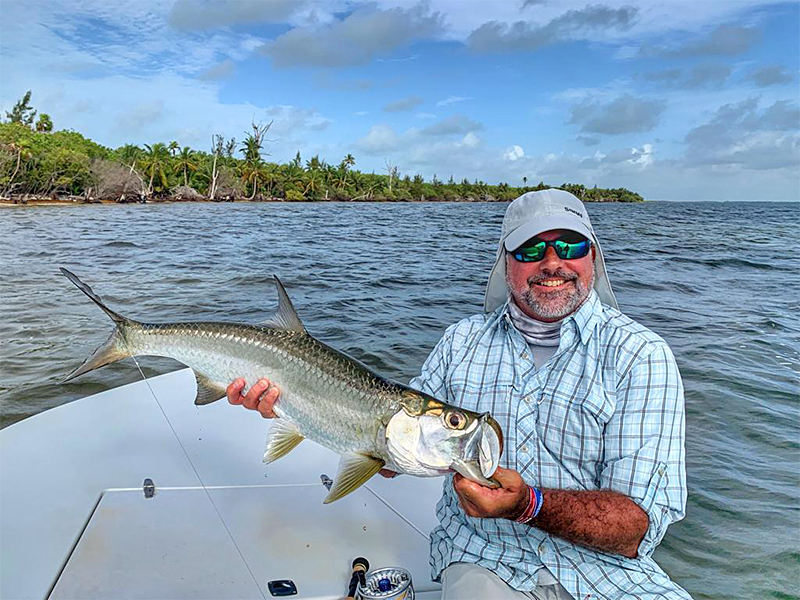 Weather:
Undoubtedly the protagonist of the week with winds that varied between 14 and 26 mph during the first days of the week, descending during the last days to a comfortable 8 to 11 mph during the last two days of fishing.
The high and medium cloudiness was a constant throughout the week, product of the interaction of the tropical storm Agatha (which as of this Sunday is already classified as a category 2 hurricane) coming from the Pacific and that is about to make landfall on the peninsula of Yucatan, and an area of ​​low pressure that is rising from the equator, generating a large concentration of clouds and moderate winds.
Our Chef Carlos returned from his well-deserved rest days and it was the turn of our sous chef Luis to take his, it never hurts to say that the work of both continues to surprise our guests.
The incredible abilities of Emanuel, Freddy and Pancho to attend to those who visit us are truly exceptional and demonstrate their professionalism, they are true pillars for the lodge. Honestly, I no longer know how to tell you in a different way, so as not to sound repetitive, the excellent work of Isabel and Carlo, who do not have the words "there is not" or "it is not possible" in their vocabulary. I'll wait for you next week with a new report and the adventures of our next seven guests and their exciting adventures, that's what the ESBL experience is all about, because, as my grandfather said "fishing is not just catching fish".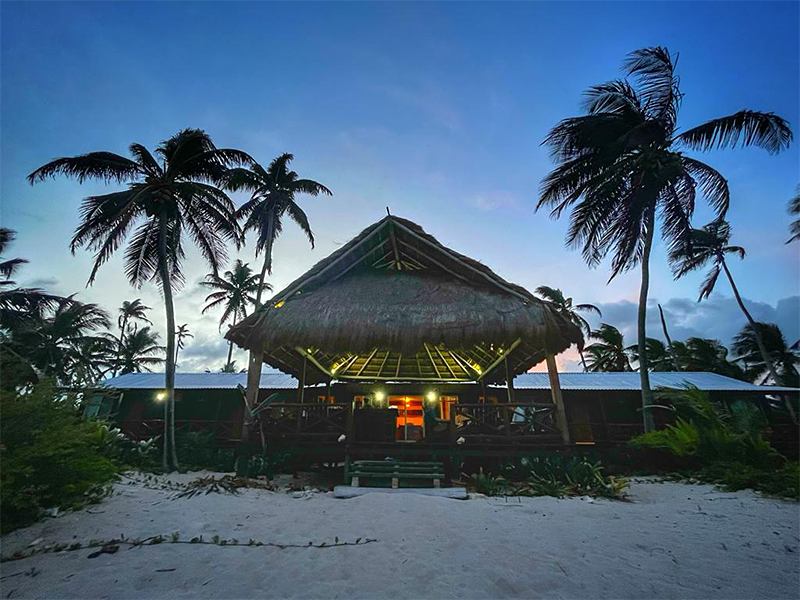 Do not hesitate to contact our friends at The Fly Shop so they can tell you first-hand what life is like in Espiritu Santo Bay, the Sian Ka'an biosphere reserve (which means "Where the sky begins", in the language Maya).
Taak ulak k'iin and Ka xi'ik teech utsil!!
(See you later and good luck! in Mayan language)
Martin Ferreyra Gonzalez and the entire ESB Family