Exciting Fly Fishing Gear for 2023
by Terry Jepsen
As we inch forward in 2023 (always quicker than expected!), we thought we would share some of our favorite new products. The items listed below aren't just stuff that we've seen in catalogs or on some mannequin, but rather items that we have personally field-tested and given our full endorsement to.
We get asked all the time, "How do you choose new products for your catalog?" That is a great question! As an experienced group of anglers ourselves we ask a simple question during each dog and pony show…Would I pay full retail price for this product? If enough of us say "yes", then we add it to our upcoming catalog. Of course, there is a bit more that goes into catalog selection than that, but that is the gist of our process.
Additionally, the dozens and dozens of lodges, outfitters, and guides from all over the world give us their insights as to products they like or want, be it a fly, rod, line, hat, reel, tippet, etc…
What you will see on this particular list are those products that our own staff would personally buy and have in their kits.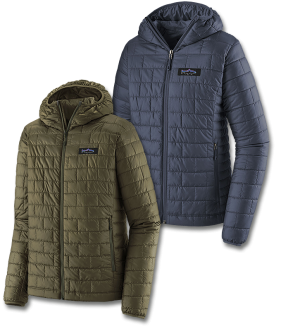 Patagonia Men's & Women's Fitz Roy Trout Nano Puff Hoody – $279.00
Although this isn't a "new" piece from Patagonia, it is a fly fishing specific piece. With the new Fitz Roy Trout Logo rather than the standard Patagonia logo you get something that you can only get in the fly fishing world. This is one of those clothing pieces that you can wear for everything, from everyday use to the coldest fly fishing experience imaginable. It makes for an excellent layering piece when fishing frigid steelhead fisheries during fall and winter, as well as a great coat for running errands around town. The jacket is equipped with a beautiful brick quilting pattern with horizontal lines on side panels which stabilizes the insulation, and uses durable stitching for abrasion resistance. Comes with two zippered pockets for carrying those small items such as your phone, keys and wallet. Those pockets also work as a stuff sack for the jacket when you are wanting to travel with it and are worried about space. Available in two very nice, outdoorsy colors – Smolder Blue and Basin Green. Also available in both Men's and Women's cuts and sizes. Don't leave home without your "puffy".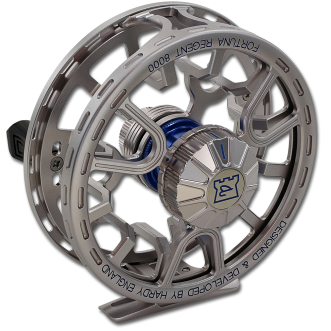 Hardy Fortuna Regent Fly Reels – $750.00-$950.00
This was a great addition to our reel lineup for 2023 and perfectly rounds out our saltwater offerings. This reel has won several awards and was tested in some of the toughest conditions on the planet, particularly on GT's in the Seychelles. This great series of reels come with up to 22 pounds of drag pressure in a simple-to-use, 360-degree rotation. The drag on these things could stop a train, or at least any angry fish running for deep water. The sealed, waterproof hub keeps all debris and other nasties from infiltrating your drag system and causing failure or slippage. The large arbor picks up line fast and the narrow spool allows it to stack properly without tangling. We really like this reel and our own Justin Miller will be testing it out in the Seychelles soon. So far we've only been able to test the lighter models on bonefish and smaller saltwater species, but we are really looking forward to putting it through its paces in the coming months on Providence Atoll.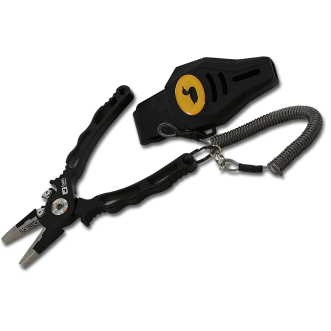 Loon Apex HD Plier – $100.00
Ever since Abel discontinued their #2 and #4 pliers years ago we've been on the search for an exceptional set of pliers. We've tried several that just didn't quite meet our standards or needs. Abel brought back their pliers for a couple of years, but again discontinued them. Leave it to a great company like Loon Outdoors to finally fill that niche with the Apex HD Plier. They offer both a saltwater and a trout version, but we decided to only pick up the saltwater model as that was the gap we were looking to fill. These new pliers are the perfect tool for big flies and big fish. Great for in the boat or on a belt, they come equipped with a durable rubber sheath that swivels for easy access. A leash is included so you don't lose them, and know exactly where they are at all times.These lightweight aluminum pliers are a superb tool at a very attractive price. A good set of pliers is a luxury we can't live without.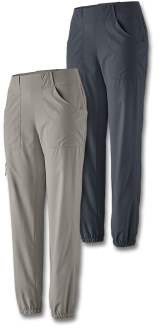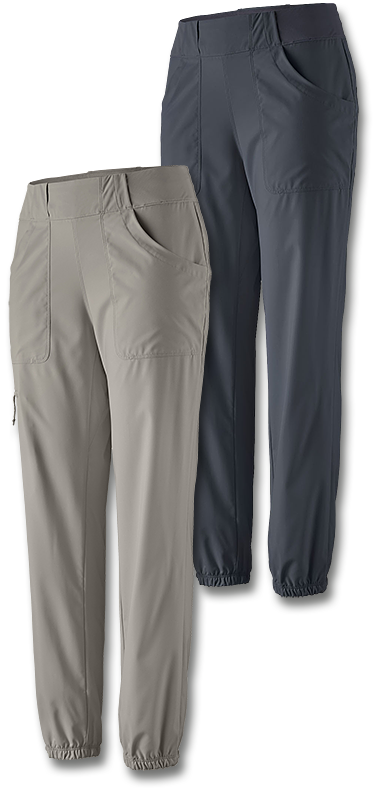 Patagonia Women's Tech Jogger – $99.00
Although these aren't necessarily new, they are new to us here at The Fly Shop®. As we see more and more women entering the fly fishing world we decided that this was the year to bring in a more comprehensive line of goods for ladies. We partnered with Patagonia to outfit the women of the sport just as we have for years for men. The first item on our list was the Tech Jogger. This is a technical piece of clothing that can be worn both on the water or around town. Equipped with three pockets for storage, two in the front and a side zipper pocket, you'll be able to carry almost everything you need. These are perfect as a layering piece beneath your waders. The elastic cuffs allow them to be worn above or below the calf and the quick dry material is ideal for wet wading. They also make for a great pair of pants to put on after a long day of fishing. Available in 2 colors, Smolder Blue and Drifter Grey, in sizes XS – XL.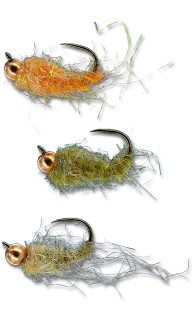 Mercer's Jiggy Scuds – $3.95
It was a cool and rainy October afternoon in 2021, and I was at my desk at work when I noticed my colleague, Erik Argotti, speaking animatedly on his cell phone. Hanging up, he tinkered with the phone, swiveled towards me, held it out and said, "Hey Mercer, check this out." Taking his phone I saw a close-up of a man's hand, the palm completely covered in bright orange scuds. "What lake did he find these in?" I asked. "No lake," he answered, "my friend just pumped the stomach of a Lower Sac rainbow he landed about an hour ago, and these were inside." My mind momentarily froze, wondering if this was a joke, but Erik wasn't laughing. Scuds, in the Lower Sac?? We'd been noticing our resident rainbows getting even more obese than normal over the past couple of years, and really had no answer as to why…could this be the reason? A few days later I headed out to wade the Sac, first cranking out a handful of flies I thought accurately imitated what I'd seen in the picture. The next hour and a half was one of the most memorable big fish days I've ever had on the river, catching unbelievable numbers of heavy-shouldered rainbows on the new bug. I was pumped!
Fast forward a year and we have come to understand that there is a very healthy population of scuds in our home river. They come in all sizes and colors, though the majority seem to be in the #14-#18 size range, with colors tending towards tans, oranges and olives. I've tied patterns accordingly, and the fish seem to like them all. Because they have a tungsten bead, they plummet quickly, with even small versions getting down fast. I typically fish them beneath an indicator, either as the bottom fly below a Pat's Rubberlegs or in tandem with a second scud of a different size and color; or, two to three feet under a Chubby Chernobyl in a dry/dropper rig. However you like to nymph, give these a try…we are finding they work well even in streams that have no scuds!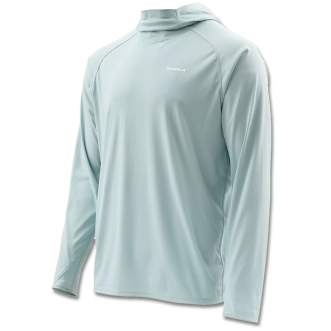 Skwala Sol Tropic Hoody – $99.00
We started working with Skwala last year and have reviewed several of their products in our blog series. This new shirt just came out about a month ago and we couldn't be more excited about a sun shirt. The Sol Tropic Hoody feels like silk on your body and boasts the lightest high UPF fishing shirt ever built. Like their other Sol shirts it comes equipped with the scuba hood to give more sun protection by coming up higher and protecting your entire neck. The 40+ UPF shirt is the perfect choice for the jungle, saltwater, and any humid, dry and hot fishing situation. Comes in a beautiful saltwater color (Gray Mist) so you not only are protected from the sun, but look good wearing it. The built-in thumb loops keep the sleeves where they should be, providing extra protection for the tops of your hands. We highly recommend this sun shirt! So does your skin!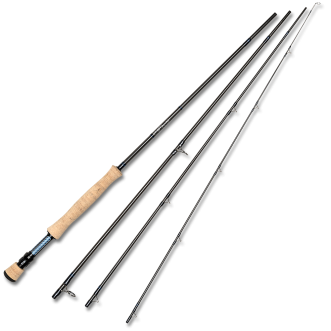 Scott Wave Fly Rods – $675.00
Scott was at it again in late 2022 when they released their newest fly rod, the Wave. This rod filled an important price point in fly fishing and they hit it out of the park. Like all of their other rods, the Wave feels light in the hand and has an impressive backbone when both casting and fighting fish. We've already put this rod through its paces by taking it all over the world. Our first test was done locally with our rep, Matt Callies, but it was soon off to the Bahamas with Mike Michalak. Mike really enjoyed fishing with this rod for bonefish at Soul Fly Lodge and upon his return told us that it was just as fine of a tool as the much more expensive rods on the market. If you are looking for a great fresh or saltwater rod with some grit, then give the Wave a waggle, you won't be disappointed.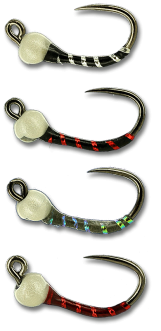 Zack's Bomb Squad Midges – $2.95
Zack Thurman has been employed at The Fly Shop® for 15 plus years and is a very talented, innovative fly tyer. Zack has been tying flies professionally since he was a teenager and is a current "Pro Tyer" for Umpqua Feather Merchants. We can practically guarantee that if you are a trout bum you've most likely tied on one of Zack's patterns at some point. Zack's Bomb Squad Midges are the most recent pattern designed by Zack. It has fooled many finicky trout across numerous stillwater fisheries. Four perfect color options that sink fast with a tungsten bead. It is a midge that covers countless angling situations. This fly rocks!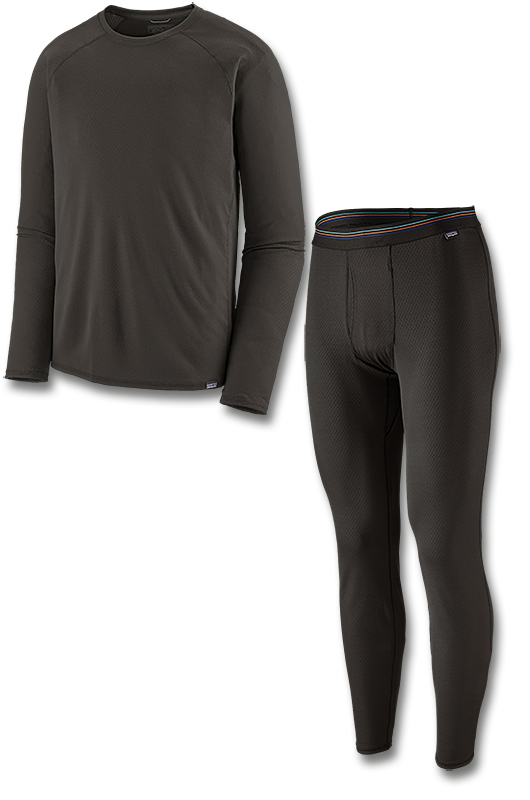 Patagonia Capilene Midweight Crew & Bottom – $79.00
These are infamous in every outdoor sporting activity. Whether you are an angler, hiker, climber, biker, etc…, you've most likely owned a pair of Patagonia Capilene. Most likely you even still wear them –  they last forever! They've been upgraded over the years with new features such as thumb loops and removing the foot stirrups, and are made with recycled materials, Patagonia's commitment to reducing their footprint. They are still the same great product that we've all come to expect, with some updates that make this iconic piece of clothing that much better.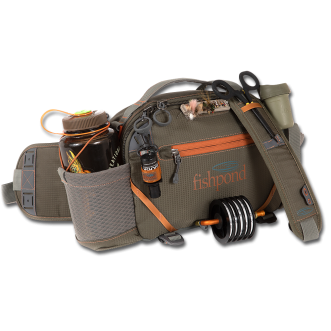 Fishpond Elkhorn Lumbar Pack – $99.95
Fishpond has another winner with this pack. It includes all of the features and necessary storage capacity in one bag. With 5 liters of capacity and plenty of attachment points you won't have to decide which fly boxes or tools to take with you. Just grab everything you need and load it up. It makes for a great all-day bag as well, with 2 water bottle holders (bottles not included), and compression straps on the underside of the pack provide a place to stow an extra layer. We had a tough time finding anything that this new pack is missing. And not to worry, this pack, like other Fishpond packs and bags, comes with an easy to access net holster. Throw it on and hit the water with everything you could possibly need…this pack will handle it.
Not seeing something that you are looking for?  You can find other new products in our online catalog by visiting our New Arrivals section.  This gets updated regularly with new products that became available after our catalog goes to print.