The Berry Islands is a cluster of 30 remote cays, nestled between Abaco Island to the northeast and Andros Island to the southwest, about 30 square miles in total area and adjacent to the Great Bahamian Canyon or "Tongue of the Ocean" whose depths exceed 14,000 feet. The Berry Islands are often referred to by locals as "The Fish Bowl of the Bahamas" because of the wildly rich biodiversity found in these bountiful waters. The population of the Berry Islands is only about seven hundred people, most of whom live at Bullock's Harbor, adjoining Great Harbour Cay. It's one of the least inhabited islands in the Bahamas, and has been purposely kept on the low-down for years by the few anglers that fish here. It is now home to the newest bonefish operation in the Bahamas, Soul Fly Lodge. The brainchild of Captain Kyle Schafer, and his lovely wife Kitri, former managers of Bair's Lodge on South Andros.
Soul Fly Lodge's location on the east side of the island will finally allow anglers access to wilderness Bahamas bonefishing in the Berry Islands. The Berry's are home to some of the largest bonefish in the Bahamas as well as a very valid permit fishery. The fishing program at Soul Fly Lodge is built around pursuing multiple species in a maritime wilderness setting with access to a huge diversity of fisheries including miles and miles of firm white sand flats, backcountry creeks, acres of mangroves, expanses of beautiful turtle grass, oceanside edges, and endless miles of shorelines and coves. The Berry's offer fly anglers a daily chance to pursue bonefish, permit, triggerfish, barracuda, mutton snapper and other flats species from the bow of the skiff or on foot. It's as diverse of a fishery as there is in the Bahamas, and a target rich environment. The location of the lodge is absolutely dead-center, affording quick and easy access to hundreds of square miles of hard white sand flats that can be waded on foot or fished from a flats skiff. Short runs to nearby flats will have you fishing within 15 minutes in a brand-new fleet of Maverick 17 HPX-V & Hells Bay Skiffs, powered by Yamaha 70 hp outboards. The skiffs feature padded seats, a leaning bar on the casting platform and dry storage lockers, as well as radios & GPS locators. The lodge has assembled a team of legendary local guides that are experienced, courteous, instruction orientated and dedicated professionals.
Purposely kept on the low down by veteran bonefishers for decades, the Berry Islands is home to the newest flats fishing lodge in the Bahamas – Soul Fly Fishing Lodge. Anglers will now be able to access hundreds of square miles of beautiful white sand flats in pursuit of trophy-size bonefish, permit, triggerfish, barracuda, and mutton snapper.
Their location is spot on, and their experience operating in the Bahamas along with their commitment to excellence and executing a world-class fishing operation should make them a staple in the Bahamas for many years to come.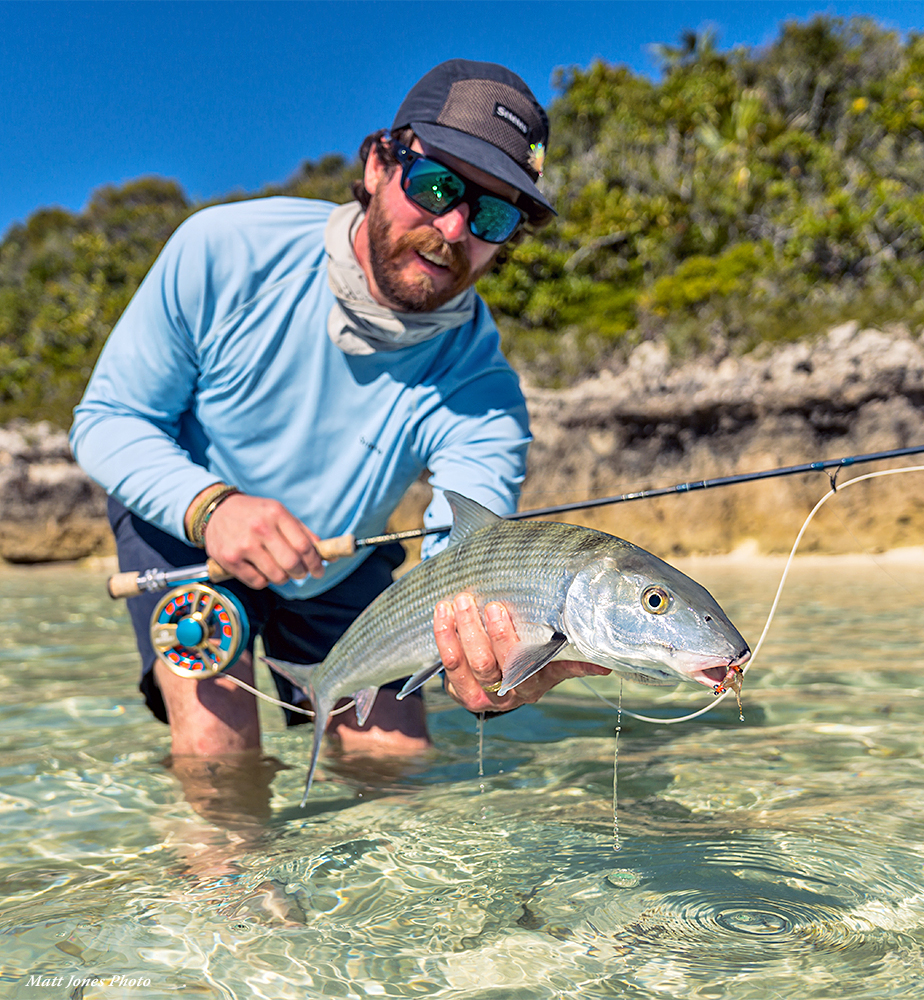 2023 Reservations & Rates
Double occupancy
• 8 night/7 day - $6,400.00 per person
• 7 night/6 day - $5,985.00 per person
• 6 night/5 day - $5,630.00 per person
• 5 night/4 day - $4,830.00 per person
• 4 night/3 day - $3,995.00 per person
• 3 night/2 day - $3,050.00 per person

Single occupancy
• 8 night/7 day - $10,240.00 per person
• 7 night/6 day - $9,576.00 per person
• 6 night/5 day - $9,008.00 per person
• 5 night/4 day - $7,728.00 per person
• 4 night/3 day - $6,392.00 per person
• 3 night/2 day - $4,880.00 per person

Inclusions
Your package at Soul Fly Lodge includes: Fishing, Lodging, All Meals, Non-Alcoholic & Alcoholic Beverages, Airport/Marina Transfer, Fishing License
Non-Inclusions
Not included in your package at Soul Fly Lodge are: Gratuities, International & Domestic Transport to Great Harbour Cay, Terminal Tackle, Government Taxes & Fees (including 10% VAT)
Travel Insurance
The Fly Shop® is not in the insurance business, but we recommend Travel Guard (AIG) and Global Rescue (IMG) coverage as a service with a desire to see your best interests protected. It is impossible to know when an unfortunate situation (loss of luggage, fly rods, illness in the family, or an accident) may occur. However, such things can and do happen, and this insurance can provide a means of recourse against non-refundable financial losses.

• Travel Insurance Information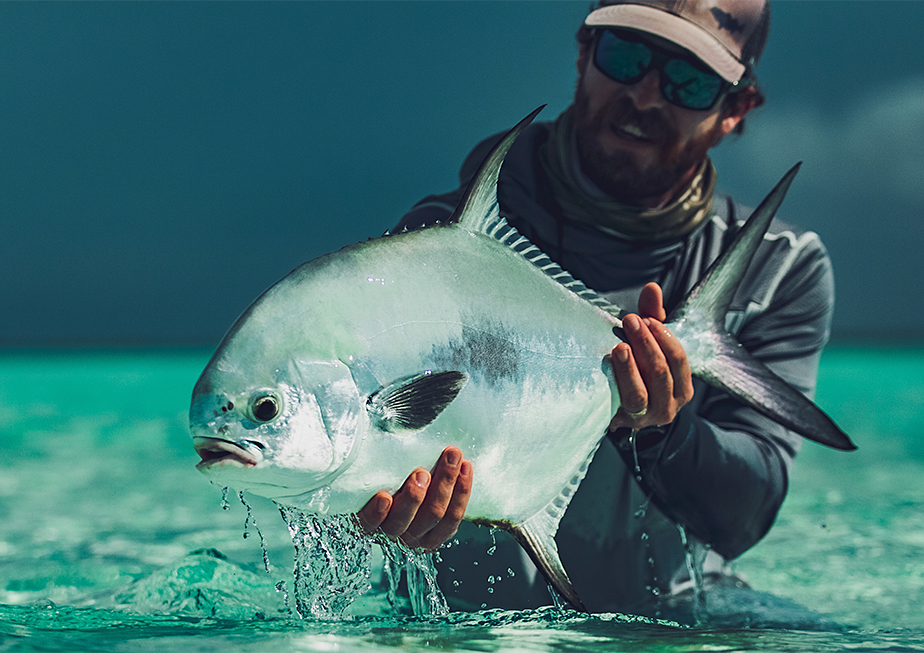 Seasons at Soul Fly Lodge
Late winter - January and February:
A variety of fish can be caught at the beginning of the year. These are some of the best months for double digit bonefish and massive barracuda. There is the occasional cold front that moves through, but the water warms quickly as it passes, and the fish respond by feeding aggressively. The huge bonefish are the least affected by cooler water temperatures, making these months excellent for stalking a truly large bonefish.
Read More
Spring – March, April and May:
These are popular months for being at Soul Fly Lodge. The cold fronts of winter are gone and the tropical disturbances of summer are still months away. Days are long and filled with sunshine, the water is warm and the air is comfortable. As the water temps stabilize in late March, the school fish show up in massive numbers and the big trophy fish mix with the schools.

Fall and early winter - October, November and December:
If you are looking to stalk some of the biggest bones of the year and maybe your life, then plan a trip during the fall and early winter when the water temps of summer begin to cool. Fall air temperatures are very comfortable, with warm days and cool nights, making this time of year an excellent choice for serious anglers.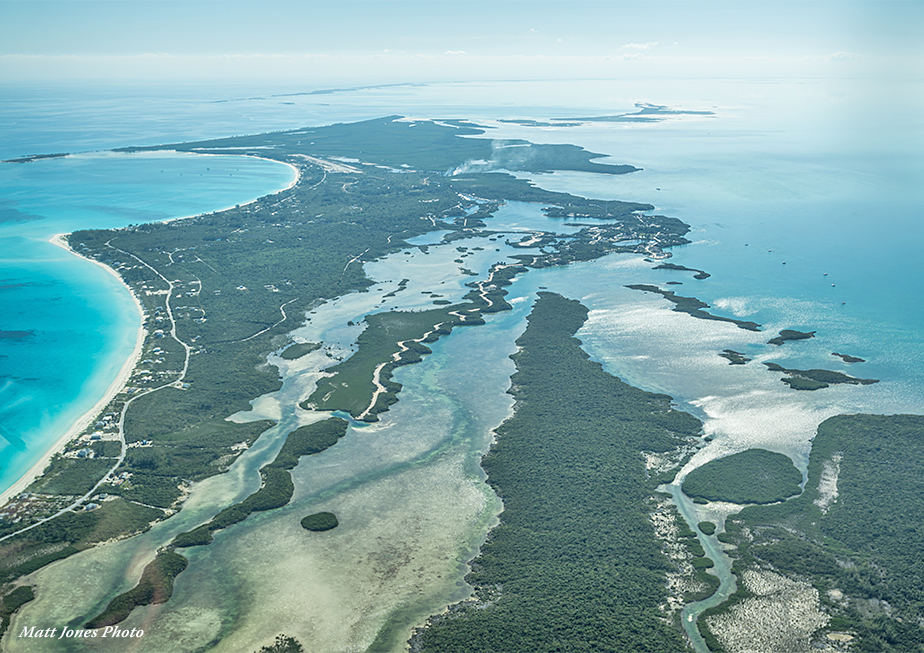 Getting to Soul Fly Lodge
Air The newly rebuilt Great Harbour Cay Airport is only 120 miles East of Miami. It is a one-hour flight from Florida and only a twenty-minute flight from Nassau. Great Harbour Cay (GHC) is an official port of entry and can receive private aircraft both large and small.

Makers Air & Tropic Ocean Airways have scheduled service from Ft. Lauderdale, Florida, to/from the island several times each week. LeAir Charter Services has scheduled service twice each day to/from the island from Nassau, Bahamas. Arrivals directly from Florida will clear Customs
Read More
and Immigration here on Great Harbour Cay. Arrivals from Nassau will clear Customs and Immigration in Nassau.

By Boat:
Marine charts and cruising guides give clear directions to get to GHC from South Florida. If you're properly prepared, it's an easy trip - mostly based on weather and tide. Great Harbour Cay can be reached by passing around either the North end of Bimini or the South end (though the South end is a bit trickier). The cut into the harbor on the west side of Great Harbour Cay is hidden but becomes visible as you make your approach. This deep-water marina is one of the most protected harbors in the Bahamas. To learn more about the marina and for information about dockage please reach out to the crew at: Great Harbour Cay Marina.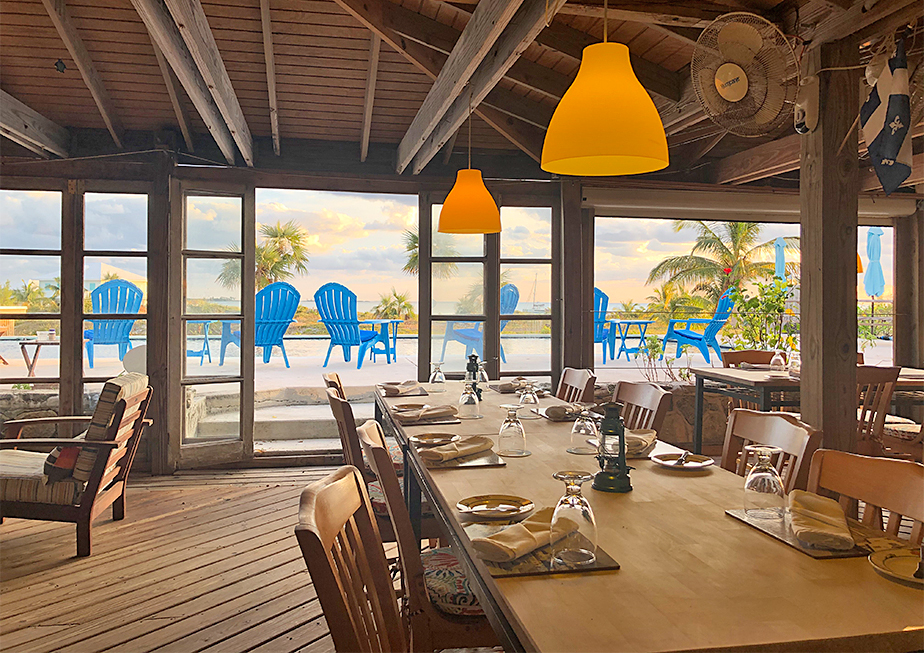 Lodging at Soul Fly Lodge
Surrounded by rugged Bahamian landscape, the easy comforts at the lodge will allow you to relax and set your clock to Bahamas Time. Less than 5 minutes from the newly rebuilt airport and only a few minutes from the marina, their location is ideal.

The lodge features four private guest rooms each featuring two queen beds, individually operated air conditioning units, and full en suite bathrooms. We are really excited about Soul Fly Lodge and finally
Read More
being able to fish the Berry Islands. Soul Fly Lodge sits 22 feet above sea level, overlooking the churning Atlantic Ocean on the east side of Great Harbour Cay. A short, palm lined path leads you past our 20' x 50' freshwater pool down to an idyllic, expansive Bahamian beach. Choose from multiple lounge areas that will give you plenty of room to spread out.

One thing is for sure you won't go hungry at Soul Fly Lodge. Meals are taken in the eclectic Carriearl Roost dining room, and prepared by the lodge's renowned Bahamian chef. Foodies will be charmed with appetizers like lobster egg rolls, conch fritters, mini fish tacos and entrees of grilled mahi mahi, blackened grouper, stuffed lobster, grilled ribeye and Cajun pasta, complemented by homemade desserts like cheesecake or Crème Brulé.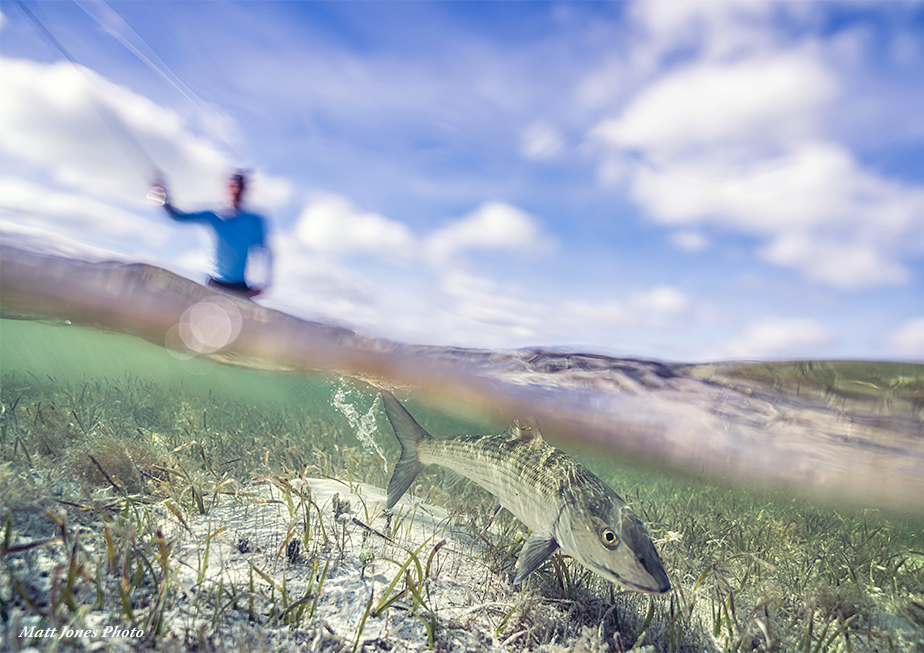 Fishing at Soul Fly Lodge
Bonefish:
The variety of bonefishing elements in the Berry Islands will quickly grab and tightly hold your attention. From miles of tailing bonefish on firm, wadable white sand flats, to lush turtle grass, ocean edges, thick mangroves, and backcountry creeks, the fishing around Great Harbour Cay does not disappoint. Bonefish here range from 2 to 10+ pounds with average fish around 3 to 4 pounds.
Read More
Permit:
The permit fishing in the Berry Islands is special and a long-kept secret. Permit can be found from Chub Cay to the south, all the way up to the north end of the chain. Our guides have been chasing permit for years and are prepared to help you intersect with arguably the toughest fish to fool with a fly. 10-to-50-pound permit have been caught in the Berry Island chain.

Mutton Snapper:
In the warmer months, and even sometimes in the dead of winter, Mutton Snapper can be found patrolling the flats. Muttons are tough and fight like a bulldog. You won't regret connecting with these beautiful flats targets. Plus, mutton is a delicious fish to bring back to the lodge for Chef to grill up!

Barracuda:
While poling flats, edges, and shorelines it's likely you'll see a highly underrated target; the barracuda. These fish are lightning fast and pull like hell. When they want to eat, they'll be on your fly in a flash. Get ready for a firm strip set as these toothy predators have super boney mouths and will be ready to fight with all their might.

Triggerfish:
We're lucky to have triggerfish right in our backyard in the Berry Islands. These fish are very aware, inquisitive and selective. Watching this quarry tail on your fly is a sight to be seen. Get ready for a long strip set and a wily, hard fight as the trigger loves to dive for cover.

Other Species:
Although it is illegal to fish for sharks in the Bahamas, they are an incredible sight on the flats. Lemons, blacktips, tigers, hammerheads, and several other shark species roam these shallow waters.

Typical fishing day at Soul Fly Lodge:
• 6:00 A.M. Coffee is on
• 6:45 A.M Breakfast orders taken. Last minute gear prep
• 7:00 A.M Breakfast
• 8:00 A.M Load onto your skiff for the day & go fish! Lunch is served on the boat and your cooler will be packed with your requested drinks and lunch for the day
• 4:00 P.M. Back to the Lodge
• 5:30 P.M. Appetizers and cocktails
• 6:30 P.M. Dinner, drinks, stories, all the good stuff
What Makes This Destination Special and Unique?
• UNPRESSURED Soul Fly Lodge is an Untapped, high-quality fishery. With NO other Lodges on Great Harbour Cay, you will have miles of flats to chase Bonefish, permit, triggerfish, mutton snapper and barracuda undisturbed and all to yourself. There is nothing wrong with being selfish when going on a fly fishing trip. More shots at unpressured fish means lots of fish landed.

• MULTI SPECIES Soul Fly Lodge is a multi-species destination, similar to what you would find at Christmas Island or the Indian Ocean fisheries, like Farquhar Atoll, Alphonse Island or Providence. In addition to bonefish, there are healthy populations of permit, tarpon, trigger fish, Mutton Snapper and barracuda to pursue. This is an ideal location for anglers looking to mark off some flats fishing species from their bucket list.

• GUIDES When you think about a fly fishing trip, who do you spend more time with than your guide? The guides at Soul Fly Lodge are all experts in their craft with experience measured in decades. They are polite, talented and dedicated professionals whose sole goal is to get you into fish and help you have the best day of your life, all in an enjoyable and safe manner. Leave the work to your guide, kick back, catch fish, laugh and make lifetime memories; the guides have your back.

• BRAND NEW LODGE AND SKIFFS Opened in October 2021, the lodge is brand new. With new lodge comes new skiffs, Maverick 17 HPX-V & S 2021 lodge edition. The lodge and new boats, of course are vital to your experience but it's the quality of the fishery, our hospitality, and your unforgettable experience will bring you back year after year.

• COMMITMENT TO THE ENVORIONMENT Soul Fly Lodge's sustainability ethos is carried through all of their efforts. They strive to reduce their impact, source local, eliminate waste, and offset their carbon footprint. They aren't perfect but each year they promise to make progress; through your support they'll constantly improve.