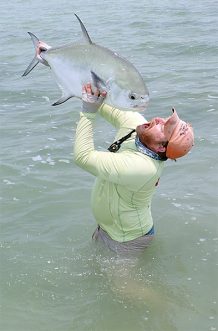 Permit are one of the most coveted species in all of fly fishing. They are notoriously fickle and every one that you catch is to be celebrated. Most every person that considers themself a permit angler knows the exact number that they have miraculously brought to hand… I don't know of any other species that gets that kind of respect. Steelheaders and Atlantic salmon fishermen are just as reverent, but they can't tell you how many fish that they have landed in their life. This game is not for everyone though… There may not be a more difficult and challenging fish out there to fool. It takes dedication, time, lots of shots and the ability to accept the refusals and keep your confidence high and maintain the belief that the next time will be different. Dedicated permit anglers will be happy as can be landing only 1 fish for a week, while refusing to cast at anything else. They are sickos, but that's what it takes and that is what this fish will do to people…
Permit feed primarily on crabs and shrimp, tailing in the shallow saltwater flats. Anglers can target them in water to 20 feet, when they "float" up to the top and just kind of sit there tanning… But stalking permit in shallow water is one of the most exciting and frustrating things you will ever do. You will be hooked for life, or never want to do it again…There is very little middle ground. Bring your "A" game. Distance and accuracy and casting from a moving boat in the wind is the norm. And hopefully you have just a little bit of luck and some good karma on your side the next time your guide poles the skiff into position to make the shot…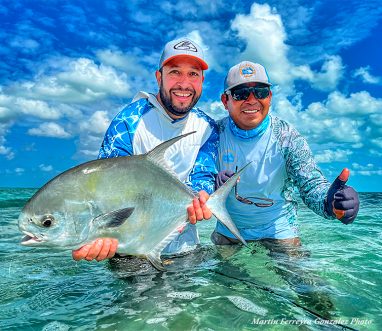 Atlantic Permit:  Trachinotus Falcatus
Trachinotus Falcatus are found in the western Atlantic Ocean from Massachusetts to Brazil, including most of the Caribbean islands.
Look for Palometa (Atlantic Permit) throughout the Caribbean: Mexico, Belize, Cuba, the Bahamas, Honduras and Florida.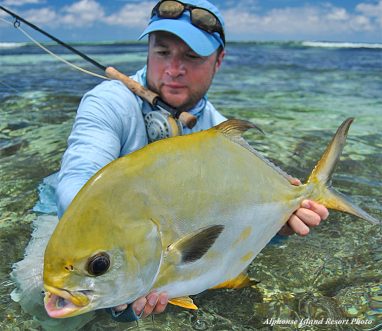 Indo Pacific Permit:  Trachinotus Blochii
Trachinotus Blochii is found in warm waters ranging from the Indian Ocean, the Red Sea, and eastern Africa to the Central Pacific Ocean; north to Japan and as far south as the coast of southern New South Wales.
Look for Indo Pacific Permit in Oman, the Seychelles, and Australia.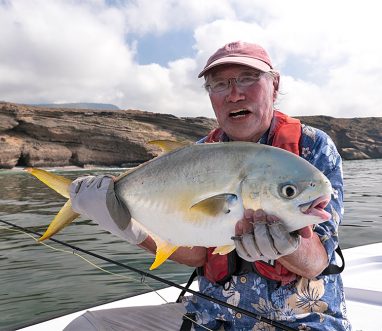 Africanus Permit (Sub-species of Indo Pacific):  Trachinotus Africanus
Trachinotus africanus has a distribution with three populations. There is a population in the southwestern Indian Ocean along the African coast from Knysna to Delagoa Bay in Mozambique; a second population is in the northern Indian Ocean from the Gulf of Aden in Yemen to Karachi in Pakistan; and the third population is around Bali in Indonesia.
Super rare, Africanus are only found in Oman!