Last April I purchased my first pair of Astral Water Shoes from my friend Jim MacAllister at Northwest River Supply (NRS). I had checked them out online and then was able to talk to Chris King (Outfitters Associate/Guide) and Russ Kegler (Guide), as I noticed they were both wearing a pair. I wasn't quite sure where to get them locally so I searched online and found that NRS was selling them. I've worked with Jim for years so I reached out to him for his thoughts. After a couple minutes of talking I decided to pull the trigger and place an order for a pair of Brewer 2.0 in the Basalt Black color. Chris and Russ had them in Storm Navy so I thought I'd be a bit different.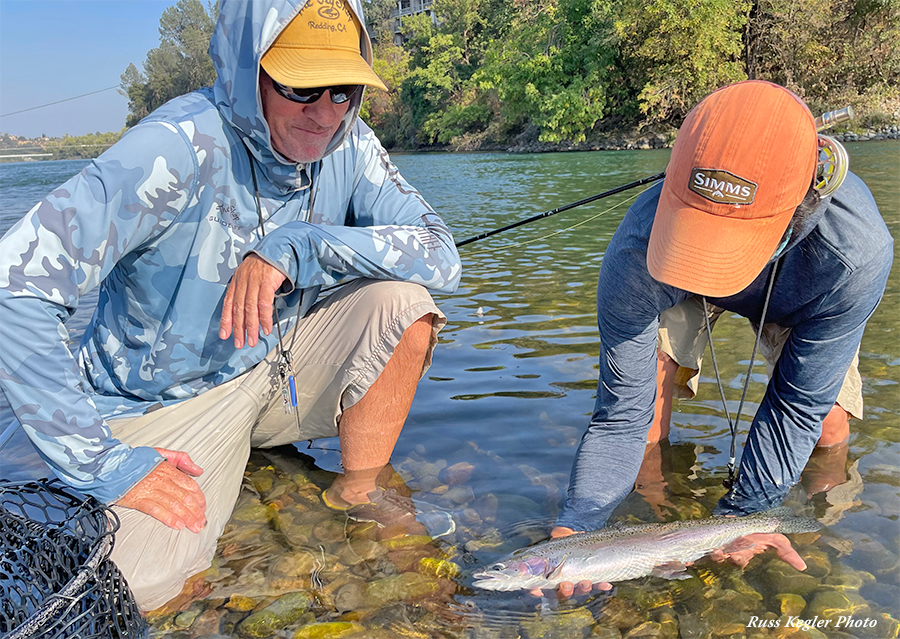 I wore this first pair of Brewer 2.0 shoes every day for almost 4 months. I both wore them with and without socks (I would recommend socks as they tend to get really stinky otherwise) as they were touted as a water shoe. Ultimately I kept them in my laundry room or outside due to the smell. I have to say that these are the most comfortable shoes I have ever worn, period!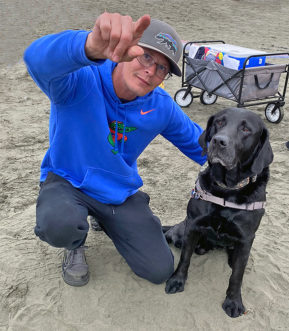 It took several months for me to actually try them in the water. I was coming back from the coast and stopped at a rest area on the Trinity River and took Sampson, my Labrador, down to the water to get a drink and stretch our legs. He ended up pulling me into the water, and that is when I realized how truly amazing these shoes really are. I was expecting them to dry quickly once I got out, but I had no idea that the sole was going to be so sticky on the rocks. As Sampson was dragging me through the water I had better traction than I've ever had with my rubber sole wading boots. Normally I need to put in quite a few studs to make the rubber work for me, but these worked great without any add-ons.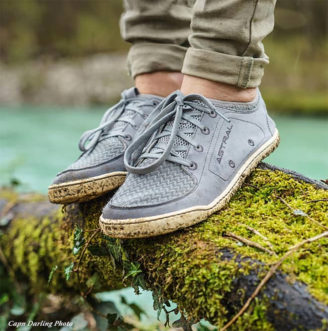 The very next week I decided to place another order with NRS for the Astral Loyak, Astral's most popular water shoe. These were more of an impulse purchase as I didn't know anyone who had them or really anything about them. Honestly, they just looked comfortable. When I received this pair I was a bit disappointed by the simplistic design and the rubber interior. However, that only lasted until I wore them a couple of times. This shoe actually sticks to your foot so you feel like you are walking around barefoot. This is my absolute favorite wet wading, fly fishing shoe.
I took both pairs of shoes with me to Tanzania in September of 2021 to test their viability for travel. I ended up wearing the Brewer 2.0 as a travel/camp shoe. They are easy to get on and off, and they work great when going through security. Although, I did feel bad for the person sitting next to me on the plane when I took them off and put on my slippers. These things smell so bad that my dogs won't even go near them. I then used my Loyak's for fishing every day.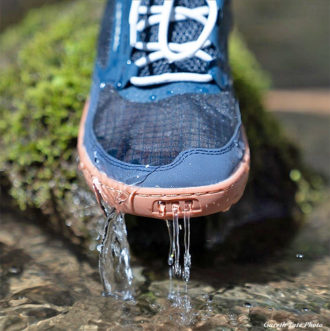 The Loyak's were the perfect shoe for this trip. Fishing out of a boat all day and occasionally getting out on shallow sandbars for pictures. I was also able to feel my fly line under my feet when I found myself standing on it. They dried moments after getting them wet, and the water drained perfectly out of the drain holes when getting back into the boat. This is easily a shoe I would recommend to anglers fishing on a flats skiff as well. The non-marking, white soles (white comes only on the gray/white color) won't damage the skiff, and you'll be comfortable without burning the tops of your feet. Both the Brewer 2.0 and Loyak have non-marking soles, but I don't see a captain of a Hell's Bay skiff allowing anyone on their boat with colored soles.

I think anyone who does a lot of wet wading or water activities should own at least one pair of each of these shoes. I'm actually considering getting another pair of the Brewer 2.0, but this time not wearing them without socks.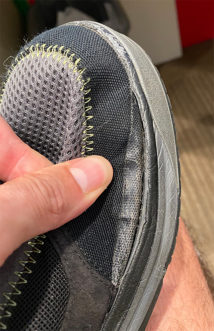 UPDATE:
I did have an issue with my first pair of Brewer 2.0's. The inside of the sole came unglued from the shoe. I filled out Astral's warranty form online, and I had a new pair of shoes in my mailbox in a week and an email from Astral explaining what they wanted me to do with the damaged pair. To file my warranty claim I needed to provide a couple of images of the damage to make sure it was defective and not caused by me. This was the simplest warranty that I've ever done with a pair of shoes or any other product. That told me a lot about this company – they truly care about their customers and their products.