Growing up in Southern California, I developed a passion for the ocean and water. Of course, this led to hitting the waves and learning to surf. Surfing is very spiritual to me. Those that have surfed onto the open shoulder will understand. It was a life changing event for me. Even as a guide today I dream of the open water and the big waves, watching videos on social media to get my fix. This also led to free dives at the Channel Islands. Catalina was my favorite spot to dive.
My other passions growing up were fishing and racing dirt bikes. I rode dirt bikes for many years before a couple of injuries made that career decision for me. Just like surfing, this is something that I miss in my daily life. Dirt bikes are definitely a young man's game, especially in the competitive arena that I was pursuing.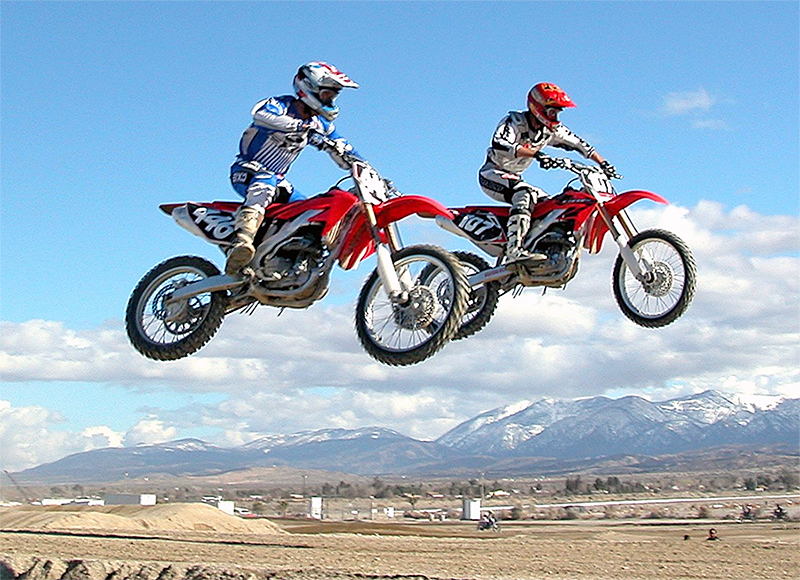 After my injuries I headed north to Redding.  At the time I was working for Circuit City and was able to transfer to their Redding location. I was proud to be one of their top salespeople and enjoyed my job. Unfortunately, Circuit City closed and I was about to be left jobless. However, my love of fly fishing and the outdoors had sent me to The Fly Shop® for local fishing direction and necessary gear. I got to know the team at the shop and when my job was ending I was able to land a retail position at The Fly Shop®, where I worked for 8 years. In 2017 I decided that it was time for me to leave the indoors and be on the water every day bringing me back to my love of the closest thing to the ocean, the rivers and streams of Northern California.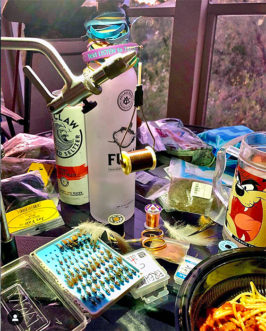 I have busy hands and I like to create/engineer and design things, creativity is a passion of mine. This of course led to me tying my own fly patterns such as the RK 20/20, Sin City, BH Big Bird, and Frosty Flatulator Chironomid. These are just a few of the patterns that I've come up with. However, in my free time you'll find me at the vise spinning bugs of all types. Steelhead patterns, intruders, and bass poppers are a favorite due to the endless creativity that one can have with paints, hair colors, etc…
Q&A with Russ Kegler:
How did you get started in fly fishing?
My parents — thankful for my mom.  She led the way to me getting my first Cortland fiberglass rod and what has become a complete fly tying extravaganza. I was only eight at the time. I have vivid memories!
How did you get started as a fishing guide?
While working as a retail salesperson at The Fly Shop® I got the opportunity to guide during some busy seasons. I was hooked! I took that opportunity, worked hard and was given a chance. That hard work and work ethic helped me to become the guide and person I am today.
If you had one piece of advice to give to your guide clients, what would it be?
The one who has the most fun wins!
Favorite fish to pursue?
All of them – the harder to catch the better. Taking on a running rooster from the beach is definitely a high!
What fly fishing destination is on your bucket list?
Baja – roosters and surfing!
Favorite fly rod and why?
Winston B3x 5wt – the best all purpose rod, and it's a dream casting size 18 dries on 6x with precision. It is also great for throwing topwater poppers on 12lb Maxima.  Winston rods are truly amazing in so many ways!
Favorite reel and why?
Ross Colorado – Why not make it a bit harder and give the fish more of a fighting chance? Much of the time with trout there is no need for a drag.
Favorite fly and why?
RK's Flatulators – a pattern that I created during my time at The Fly Shop®. They catch fish! My favorite part of being the creator is when people come into the shop and ask for them but they are sold out, then I say give RK's Sin City a try.
What is your greatest fly fishing extravagance?
Coastal steelhead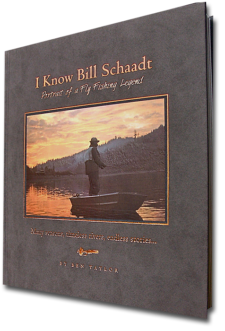 Which living or non-living fly fisher would you want to spend a day fly fishing with?
Bill Schaadt, though there's many I would like to have spent time with … it must have been truly amazing to have fished those coastal rivers during the 1950s. But if l knew then what I know now, it would have been painful to watch the slaughter that took place on those rivers. Nevertheless, I am sure it was colorful in many ways.
Who are your favorite writers?
John Severson
What single issue in fly fishing do you feel has the greatest adverse potential?
The evening hatch! Dries. Never seem to make it home on time for great homecooked meals.
What is the most memorable fly fishing trip you've taken?
The Ruby River in Montana
Which talent or natural gift would you most like to have?
Music
Who are your heroes in real life?
I have many!  Someone who can put his boots on faster than me – let's go!
What is your fly fishing pet peeve?
Laziness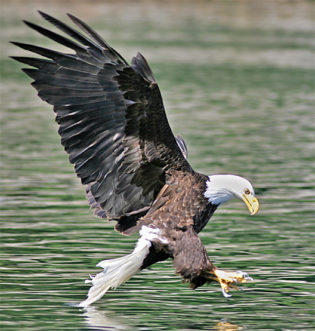 What do you most value in your friends?
Respect, appreciation, discipline, and forgiveness
If you were to die and come back as a person or a thing, what would it be?
Raptor
Book Russ for a day of guided fishing to learn more
To book Russ or one of our other excellent guides, please give us a call at 800-669-3474 during business hours any day of the week, or email us at bryan@theflyshop.com or chris@theflyshop.com anytime. We can give you the answers you need, detailed explanations to questions you might have, or check on availability and confirm your reservation in minutes.