Guide Bio:  Zachary Miller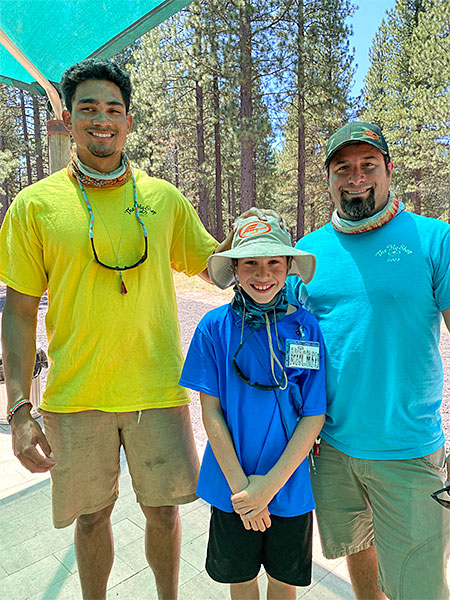 Born in Montana, and raised in Wyoming, I grew up fishing. I started tying flies at the age of 7 and began fly fishing at the age of 8, and to this day these are the two things that bring me the most fulfillment. I have been affiliated with The Fly Shop since I was 8 years old when I attended FishCamp, then going on to lead FishCamp as a head counselor. Fly fishing has brought me happiness, adventure, and a sense of belonging, all of which I enjoy sharing with others.
Q&A with Zachary Miller:
How did you get started in fly fishing? 
Driving over the North street bridge over the North Platte River in Saratoga, WY, and I saw a gentlemen standing in the river casting. I then dove head first in the black hole of fly fishing.
How did you get started as a fishing guide?
I started guiding at the age of 16, fishing on rivers of South Central Wyoming. It started out as simply tying flies and running shuttles for the local fly shops to being hired as a guide.
If you had one piece of advice to give to your guide clients, what would it be?
Learn to fall in love with the pursuit. Catching fish is great, but what's even better is the fact you are out fishing.
Favorite Fish to pursue?
It's a tie between chasing steelhead with a spey rod and stalking the Bahamian flats in search of jumbo bonefish.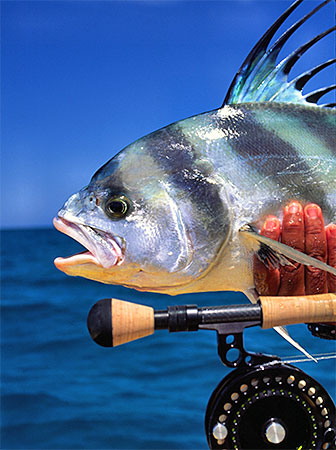 What fly fishing destination is on your Bucket List?
Running up and down the beaches of Baja chasing Roosterfish.
Favorite Fly Rod and Why?
Winston Air; I love moderate action rods that allow you to feel the rod as you cast. The Winston Air is perfect because of its moderate action which makes it cast as smooth as butter.
Favorite Reel and Why?
Galvan Torque; 'Merican-made, fully-machined, smooth drag, sexy design…simple as that.
Favorite Fly and Why?
Depends on the species of fish, but for trout my #1 is a size 16 flashback pheasant tail nymph. No matter how picky the fish may be, they always eat it.
What is your greatest fly fishing extravagance?
Guiding in Alaska in the summer months.
Which living or non-living fly fisher would you want to spend a day Fly Fishing with?
Mike Mercer…he is simply the GOAT.
Who are your favorite writers?
C.J. Box
What single issue in fly fishing do you feel has the greatest adverse potential?
I'm assuming the question is asking what potential problems are associated with fly fishing…only potential problem I see there in fly fishing is spending too much money, which at the end of the day isn't that big of a problem.
What is your most memorable fly fishing trip you've taken?
Fishing down in the Louisiana marsh with my buddy Michael and chasing monster bull redfish in the July heat.
Which talent or natural gift would you most like to have?
I wish I had the patience to do the dishes.
Who are your heroes in real life?
My mom and dad…without them I wouldn't be where I am today.
What is your Fly Fishing Pet Peeve? (A pet peeve is a minor annoyance that an individual identifies as particularly irritating to them.)
Watching an angler tangle his line and instead of taking 15 seconds to sit down and undue it, they shake the rod tip…making it 100x worse.
What do you most value in your friends?
Ability to pick up where we left off.
If you were to die and come back as a person or a thing, what would it be?
Great-Horned Owl
Booking Zach for a day of guided fishing
To book Zach or one of our other excellent guides, please give us a call at 800-669-3474 during business hours any day of the week, or email us at bryan@theflyshop.com or chris@theflyshop.com anytime. We can give you the answers you need, detailed explanations to questions you might have, or check on availability and confirm your reservation in minutes.