This year began with so much precipitation, both rain and snow, which lead to near record snow packs and filled our reservoirs to capacity ensuring a great summer for the fishing and recreation.  While it was difficult to find a spot to get after the trout and steelhead through March, we are glad that we have had the opportunity through late spring and summer to fish so many good places up here in Northern California.  And this fall and winter are shaping up to have great fishing again.  With that in mind, The Fly Shop® is here to help you get outdoors with some great venues and options for some solid fishing over the next few months.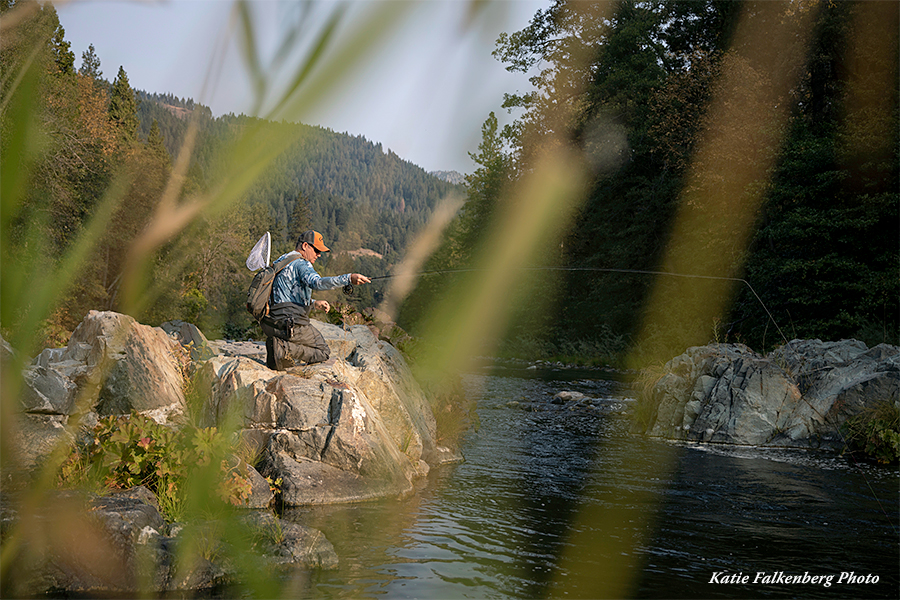 Fall Trout Streams Forecast:
The many smaller streams will fish well once the temperatures drop, and we have seen good populations of fish in all of them.  The Upper Sacramento above Shasta Lake will have a good October Caddis hatch beginning in mid October above Dunsmuir.  The Pit has a lot of healthy rainbows in all stretches from Pit 3 down to Shasta and it will be on our list of places to rig up the Euro Nymph rod and hook as many 13″ footballs as you can stand.  Hat Creek saw a great Salmonfly and Golden Stone hatch this spring on the lower sections, and the October Caddis hatch should be epic.  And the McCloud should be in good shape come October as well.
On the Lower Sacramento we are seeing the BOR (Bureau of Reclamation) begin to bring the flows down somewhat as they are conserving the cold pool in Shasta Lake, and while the Salmon season has been suspended, we expect to see some of these giants on redds up here beginning in October, so if wading please be careful where you are walking.  The wild rainbow trout population in the river is healthy and strong, and we expect to likewise see a good return of steelhead in October.  Swinging for these fish below Jelly's Ferry can be amazing.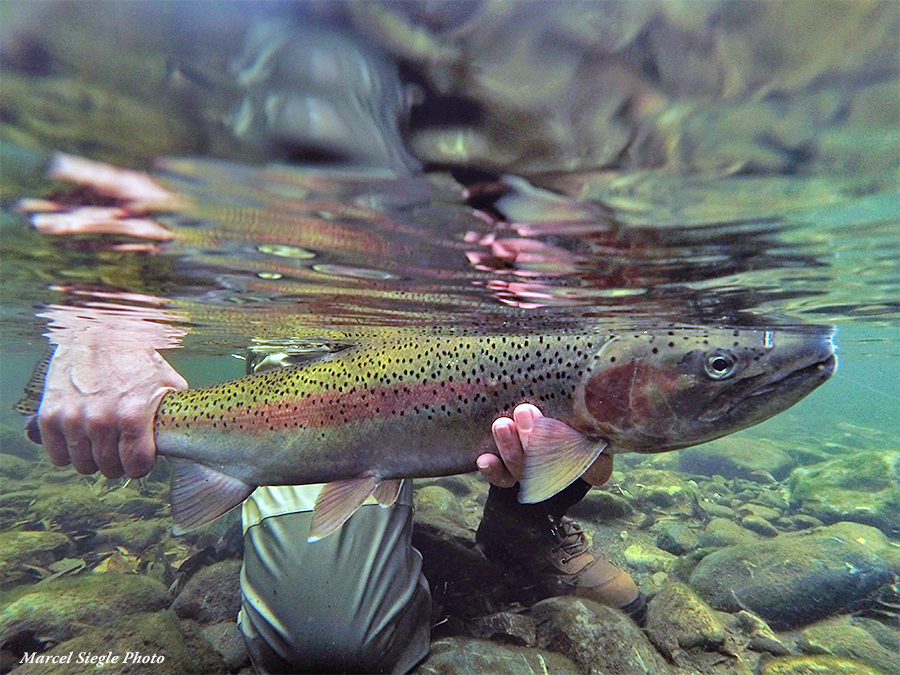 Steelhead Rivers Forecast:
The Trinity and Klamath will begin to perk up with Steelhead in October and if the Springer Salmon and early steelhead weir counts are any indication, we should see some good returns on these waters as well. Nothing beats hooking a 10 lb. fish and hearing your drag scream on a cool autumn morning!
The Fly Shop's Private Waters:
Our Private Waters program began many years ago with the intent of providing a quality, exclusive experience on some unique waters not available to the public. Some are well suited for the physically fit, while others feature nice lodging and are more laid back. The weather in the fall and through the early winter makes these locations a top choice for many to get out and fish.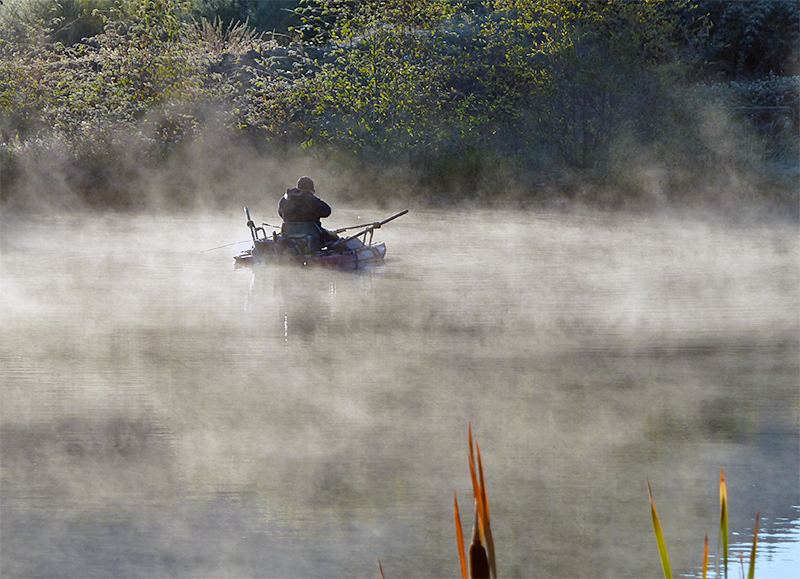 Sugar Creek Ranch:
Located in the Scott River Valley, this former gold mining tailing field created four ponds loaded with rainbow trout. A stillwater angler's dream, this unique place is open all year and is a favorite spot for veteran and novice anglers alike. At 3,200' elevation, it remains ice free all winter and is a great place to test your skills and get outside when the rivers are blown. The lodge is set up to handle up to six, plus the availability for on-site camping large enough to handle groups up to 10 anglers. We are offering a Club Outing Special beginning in October through January, where six anglers can enjoy two days fishing and one night in the lodge for $1,795.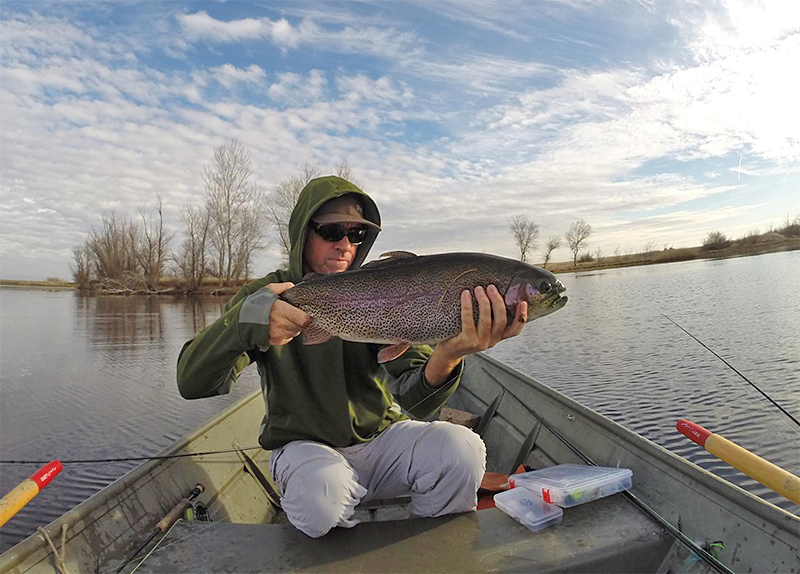 Luk Lake:
Just a short drive north of the Bay Area and an hour south of Redding, Luk Lake is 30 acres of private bass and trout fishing. With nearby lodging and a clubhouse on site, this lake can handle large club groups all year. Trout fishing over the winter on this stillwater is just a short drive away and is a favorite for our Bay Area friends. We offer year-round club discounts, and the lake can be reserved exclusively with as few as six anglers.
Rock Creek Lake:
During the late 1800's and early 1900's, many small ponds and lakes were formed when timber mills dammed smaller creeks. Rock Creek Lake is one such lake and is spring fed throughout the year. This smaller five-acre lake is home to an abundance of insect life supporting a healthy population of wild rainbow trout. The Ponderosa Fire in 2012 ravaged the surrounding pine forest, leaving an island of mature pines on the north end of the lake, and in the intervening years the lake and surrounding hills have made a remarkable comeback. We have since rebuilt the small, two-bedroom cabin that has accommodations for up to six with a deck overlooking the lake. One of our most popular venues, we are offering a Club Special for a two-night cabin stay and up to six anglers for $1,160 through Nov. 7. This lake is open to day fishing all winter, so contact us for club group outing rates.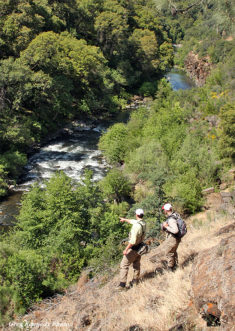 Battle Creek Ranch:
Wild, rugged, and wonderful describes this tributary to the Sacramento River. Descending from the slopes of Mt. Lassen, the canyon carved through the ranch is home to one of the feistiest and abundant wild rainbow trout populations in Northern California. With over six miles of stream between the Coleman National and Darrah Springs State Fish Hatcheries, there is ample water in each of the six fishing beats on the ranch. And this ranch and its waters are locked on both sides behind private lands ensuring the most limited, exclusive access. While we recommend this venue to only the most fit and adventurous, those who are willing to descend into the canyons and wade the boulder strewn runs will find the least picky 'bows in the north state. This creek will fish well through the season's close.
Club Guided Trips: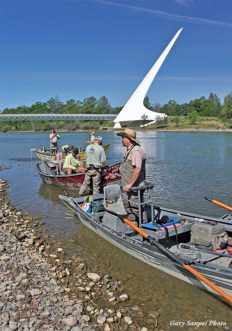 The Fly Shop's expert guide team is ready to get your club onto some great water this fall and winter. We offer discounted trips to clubs when they are booking several guides per day. Whether you would like to float the Lower Sacramento River for wild rainbow trout, or try your hand at a wild steelhead on the Trinity or Klamath rivers, we have you covered. These trips can be a good way to get your members out fishing on waters inaccessible to the wading angler, learn from experts, and share some camaraderie with your fellow members. And for newer anglers who are looking to learn more, have limited experience or are short on gear, our guides have them covered – all of our trips include the necessary gear, flies, terminal tackle and instruction to make the day enjoyable and productive. Contact Chris or Bryan to learn more about how easy it is to schedule a club outing with our professional guide team.
Looking for New Gear?
The Fly Shop's Fresh and Signature H2O outfits are the perfect choice. Starting at only $295 (rod/reel/line/rod case) for the Fresh H2O, there isn't a better deal in fly fishing. If you're wanting a bit faster action rod, then the Signature H2O outfits ($425-$445) are the best choice. Fresh H2O outfits offer the option of the M2A or L2A fly reels while the Signature H2O are only available with the popular L2A. – https://catalog.theflyshop.com/fly-rods/rod-reel-line-outfits/
Need a new pair of waders or a set of wading boots? We've got you covered, literally. With the best from Skwala, Simms, and Patagonia for your wader options, priced from $229.95 – $999.95. Don't forget your boots. We offer the best from Korkers, Simms, and Patagonia. There isn't a wading situation that we can't help you prepare for.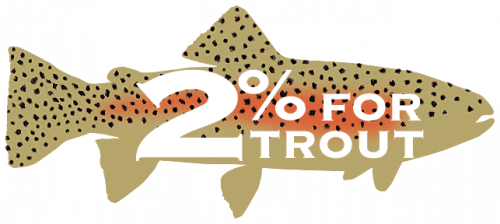 2% For Trout:
Are you also a member of Trout Unlimited, California Trout, The Conservation Angler, or the Wild Salmon Center? If so, let us know at the time of your booking, and we will give 2% of your total bookings cost to that organization. That's not 2% of the profit, or some artificial figure modified by inflated expenses. It's a major percentage of our gross income as angling travel agents. These donations are a reflection of The Fly Shop's 45-year history of commitment to angling conservation and belief that the health of our sport and the planet is umbilically linked to our rivers, streams, and oceans. – https://www.theflyshop.com/2-for-trout.html