No other freshwater gamefish takes your fly harder than a tigerfish. It has been described as "bone shaking" when they eat your fly. They have been known to take finger guards right off your hands and cut through your sun gloves and stripping tape. We've even seen rods ripped out of the angler's hands from the strike! A tigerfish eat is unlike anything else. They are an ambush predator, like many other fish that you are familiar with, using stealth and cover to their advantage. But tigers are just lightning fast and more violent. Once hooked, they explode away, ripping your hands to shreds and usually going airborne, showing off with acrobatic aerial cartwheels. It's no wonder they are such a fun fish to chase with a fly rod.
There are plenty of places to catch tigerfish in Africa, but there is no better place in the world to catch trophy tigerfish over 15 pounds than on the Mnyera and the Ruhudji rivers in Tanzania, with our partners at African Waters. Here, anglers have a real opportunity of landing tigerfish over 20 pounds, with shots at multiple trophy fish on a daily basis.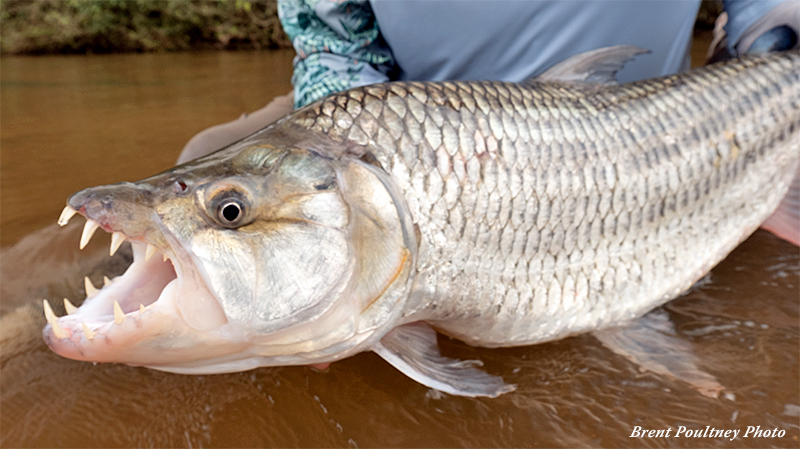 The following fly fishing equipment is what you will need to effectively fish for tigerfish in Africa: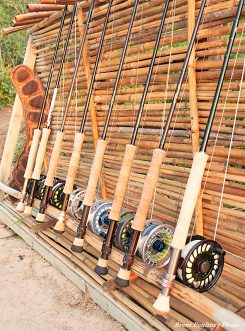 Fly Rods: 
9 foot, 9wt or 10wt, 4 piece saltwater fly rods. These rods have extra integrity built into them, feature oversized guides, a fighting butt, heavy duty reel seats, and the proper taper to cast big streamers and fight heavy fish.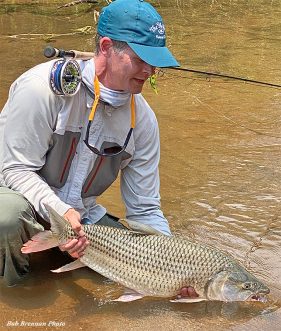 Fly Reels:
You'll need a quality saltwater fly reel that balances your rod of choice, with a smooth, sealed disk drag, machined from bar stock aluminum, with an easy to adjust, large drag knob. You rarely get them onto the reel as you will typically fight them with your hands and the fly line.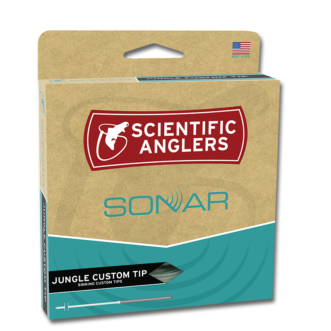 Fly Lines:
The proper fly lines are critical for Tigerfish, as this is what will deliver the 7-inch streamer to your target and ultimately connect you to a trophy Tigerfish. Fly lines are listed by importance. The dredger is the go to line for the majority of the fishing, but you can use your intermediate tip or floating line anytime you feel like fishing a popper on the surface for these aggressive fish.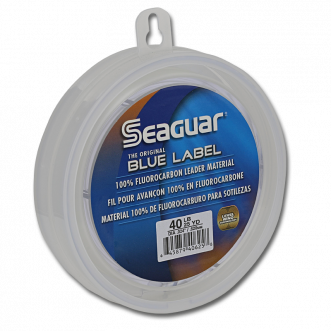 Leaders & Tippet:
Leaders needed for Tigerfish are super simple. Plan on bringing a large spool or two of 40 pound  fluorocarbon tippet.
Wire:
Tigerfish have razor-sharp teeth, so you'll need wire tippet material.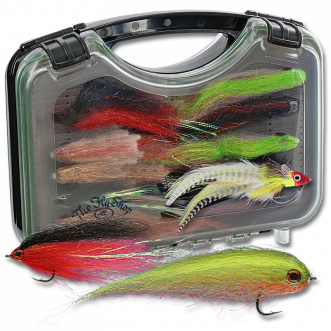 Flies:
Finally you will want a full box of large streamers (4 – 8 inches), with a few top-water flies thrown in, tied on beefy saltwater hooks from 2/0 to 4/0. Tiemco 600SP or Gamakatsu SL12S are about all you want to use, anything else has a reputation for failing. The Fly Shop® has assembled a complete selection of flies, specifically for Tigerfish – The exact flies we fish in Tanzania. The fly selection includes a saltwater streamer box (#24581 for $249.95). And if you end up not using all the flies, you can return unused flies to us for a full store credit.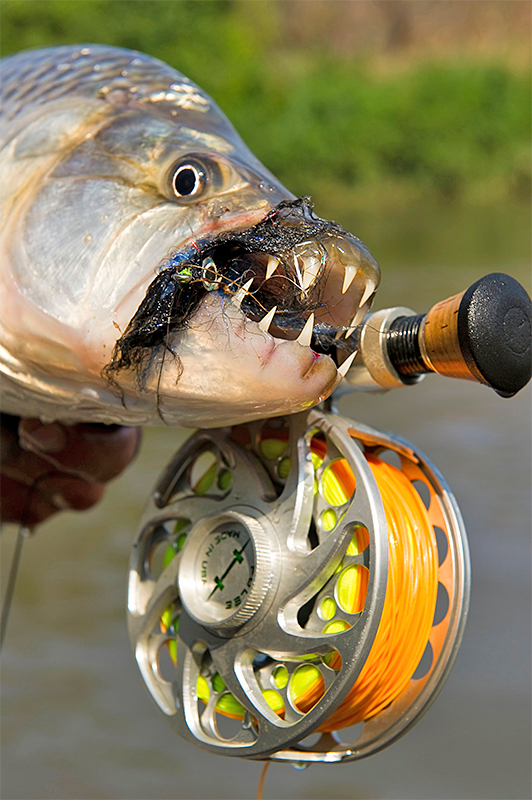 Streamers:
Topwater:
We would highly recommend purchasing additional Andino Deceivers in the Black/Orange as this fly closely matches the baitfish in the rivers in Tanzania. The Black and chartreuse and the natural white are also among our favorites.
Men's Clothing: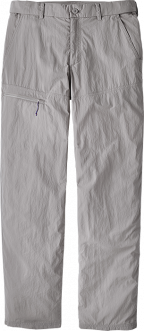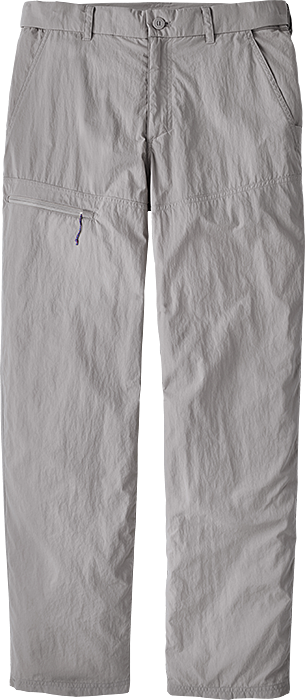 Pants & Shorts:  You'll want fast-drying pants or shorts. Basically dress like you are going flats fishing. There is generally very little wading when fishing for Tigerfish due to the other predators in the water – crocs and hippos. The majority of the fishing is done from a boat so pants or shorts are the perfect gear for both comfort and sun protection.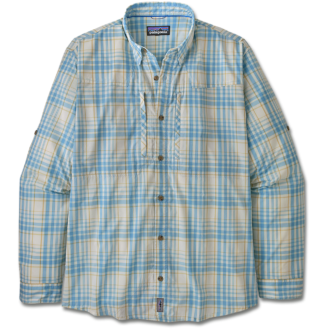 Shirts:  You will also want to bring 3 or 4 tropical, long sleeved shirts for fishing and around the lodge. You don't need to bring a ton of clothing.

Women's Clothing:
Pants, Shorts, Skorts & Leggings: This will be similar to that of the Men's clothing with some slight product option changes. Again, you will be fishing from a boat the bulk of your time and thus need to be comfortable and protect yourself from the sun.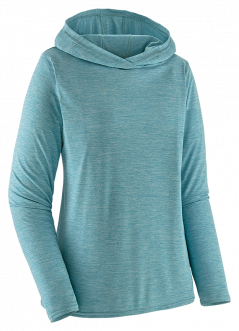 Shirts: You will also want to bring 3 or 4 tropical, long sleeved shirts for fishing and around the lodge. You don't need to bring a ton of clothing.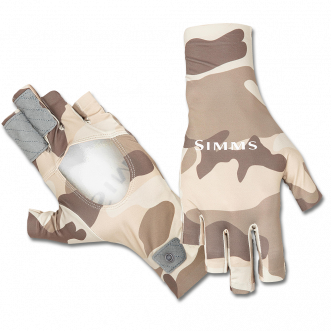 Gloves, Finger Guards & Tape:
We would highly recommend taking at least 2 pairs of sun gloves, or fish fighting gloves, when fishing for Tigerfish due to constant aggressive stripping and their ultra aggressive takes and subsequent burnouts. As a matter of fact, we recommend a combination of gloves with either finger guards or stripper tape underneath. Tigerfish could quite possibly be the hardest hitting freshwater species in fly fishing.
Other ancillary items to bring include: