Essential Gear for Fly Fishing the Seychelles
Justin Miller
The Seychelles Archipelago is one of the most wild and remote saltwater fly fishing destinations on Earth, and it's home to some of our sport's most coveted species. Giant trevally (GT) are hands down one of the strongest and most aggressive fish in the ocean and have the potential to reach over 150 pounds. Even a 20 pounder will absolutely punish you, your gear, your body and your mind. You need to be on top of your game to make the most out of your opportunities when you go toe-to-toe with the "gangster of the flats."
When travelling to the Seychelles, you will pack mostly the same as every other saltwater destination, but there are a few things I've found that are essential and unique to this place and that make life a lot sweeter. The major difference in the Indian Ocean is that there is a lot of wading. And these aren't shallow, shin-deep bonefish flats like in the Bahamas, where you slowly stalk tailers. You are often waist deep or deeper, even swimming small channels, and there is a lot of fast walking to catch up to big fish that are motoring along the flats, on the hunt …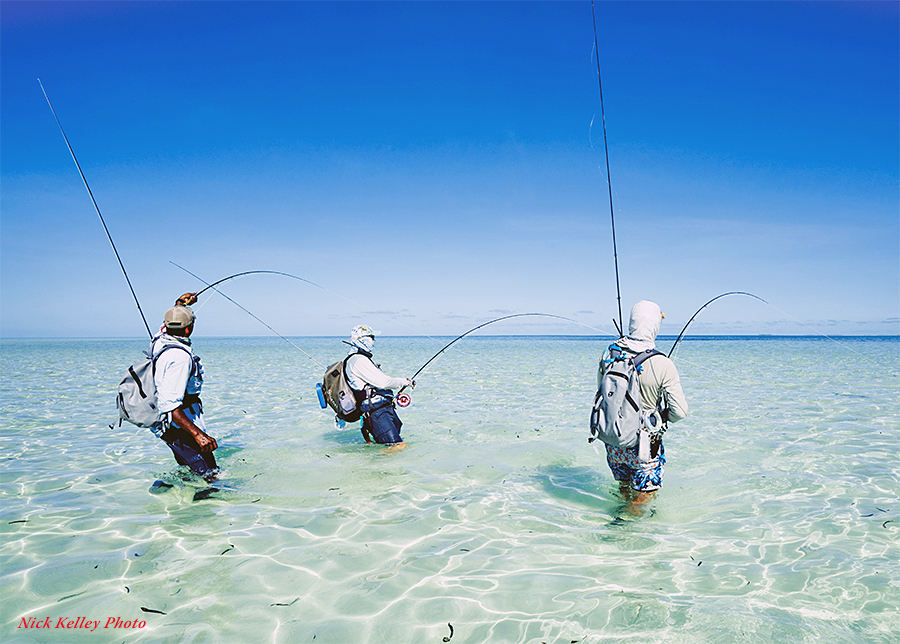 Rods:
Your quiver of fly rods should be from 9-12 weights, nothing lighter. Rods get broken on these trips, so having extras is a must. The GTs are brutal and push every piece of equipment to their extremes. We highly recommend bringing a solid stick (11 or 12 weight) that was designed for saltwater fly fishing. Depending on your destination, you will also need to have a lighter-weight saltwater fly rod (9-10 weights) for bonefish, triggers, milkfish, parrotfish, etc. You will definitely want backup rods.
Rod recommendations from The Fly Shop®: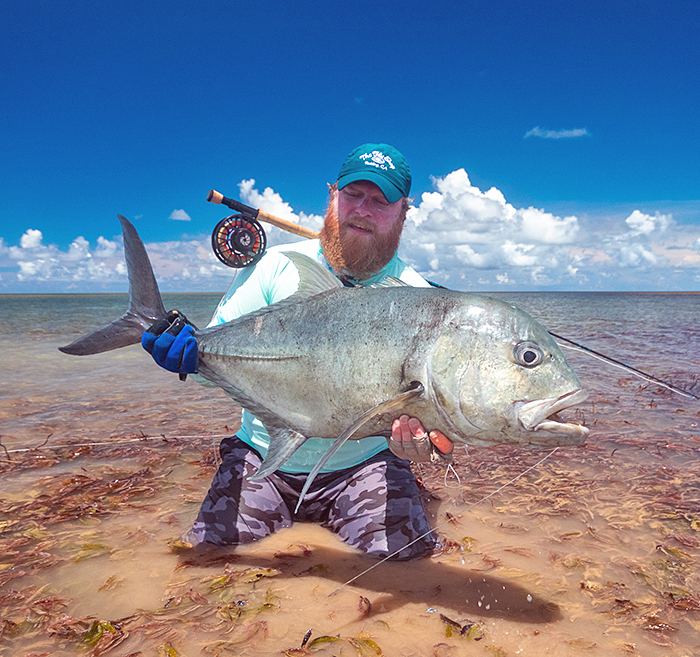 Reels:
It's possible that more reels get blown up by giant trevally than any other species in the world of fly fishing. Their powerful, long runs and speed alone have literally torn reels apart and sent them flying into the sea in pieces. A reel with the ability to easily adjust your drag so you can strip out line for a cast and then back to an almost locked drag (20+ pounds is essential). We prefer reels with LARGE drag knobs and plenty of adjustability, like the Abel SDS and Nautilus GTX (specifically designed for GTs).
Reel recommendations from The Fly Shop®:
Fly Lines:
Normal fly lines here will fail. The fish in the Seychelles are too strong and savage and destroy fly lines on a daily basis. All your fly lines need to be designed for saltwater and the tropics. Freshwater lines turn to mush.
GTs: 
(11-12 weight) Scientific Anglers SONAR Titan Big Water Taper or Amplitude Big Water Taper (100lb monofilament core) Amplitude Big Water Taper
Bonefish, Triggerfish, Indo-Pacific Permit, Bumphead Parrotfish & Milkfish: 
(9-10 weight) Scientific Anglers Amplitude Big Water Taper or Mastery Grand Slam
Offshore: 
(11-15 weight) Scientific Anglers SONAR Titan Big Water Taper Max Sink
Triggerfish, Bumphead Parrotfish, & Indo-Pacific Permit: (whenever possible these patterns should be tied on Gamakatsu SL12S Hooks, and weed guards are a must!)
Milkfish Flies:
Giant Trevally,* Golden Trevally, Bluefin Trevally and Barracuda: 
*If tying your own flies, Giant Trevally flies should be tied on Gamakatsu #4/0 SC15-2H or Gamakatsu #6/0 SL12S hooks. Owner Aki 6/0 or 8/0 hooks also work well.
---
Here are a few tricks and things to bring that will make life a little nicer in these extreme conditions.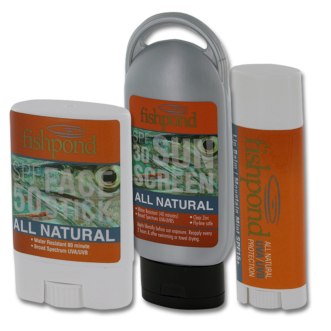 Plenty of Sunscreen
I'm a ginger. If I forget sunscreen, my trip is ruined, or I am going to have to pull a heist on some other poor fella's stash so I don't get sizzled like bacon. The Seychelles is HOT, and you are aggressively wading, and it is hard to breathe in your mask. Every time you pull your mask down to breathe, you are wiping sunscreen off your nose! Plus the sweating and the swimming … and the wiping the sweat out of your eyes and from your brow … reapply frequently! Twice a day isn't enough. Look for broad spectrum sunscreens, waterproof, UVA/UVB.
Extra Hats
Hats get lost all the time, especially when you are ripping around in fast skiffs. Bring a backup or two, with one in your pack on the boat with you every day. They are lightweight and take up little space, and you cannot live without one.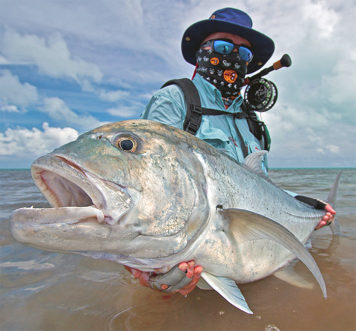 Buff Face Masks
Mandatory part of the uniform, these things are indispensable when you are out in the sun all day. You are 100% exposed, with no shade, for at least nine hours a day, if not more. I have no idea how we survived before these things arrived on the scene.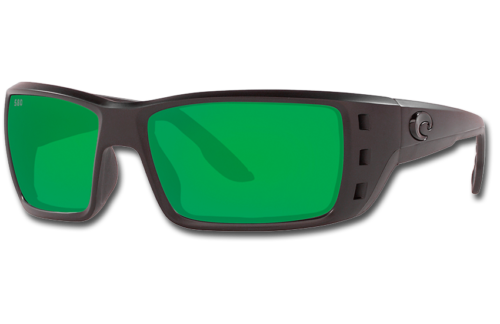 Spare Sunglasses
Your eyes are your most important tool in the saltwater game. If you can't see the fish, you are in a tight spot. In the salt, it is very difficult to catch fish that you do not see first, or in time, to make an accurate presentation. Polarized sunnies not only give you X-ray vision to see fish and wading obstacles, they keep hooks out of your eyes. Never go fishing without shades. Don't cut corners here, get the best there is. And bring at least one backup pair because they sink!
Spandex Tights
This may seem a little weird, but this is a trick we first learned from the guides in the jungles of Bolivia while hiking miles and miles in soggy britches. It is way more comfortable to wear full-length spandex tights, with board shorts over them, hands down. Wearing regular baggy flats pants makes wading so much more difficult, as they are heavy and create a lot of drag, and flats pants cause chaffing. Those who worry about looking weird in the tights will pay a heavy price. I thought I was being smart and brought this outfit to the Seychelles, just to find that all of the guides there were already doing this. This is THE uniform in these scenarios and conditions for a reason, and it ain't fashion.
Patagonia's Men's Endless Run Tights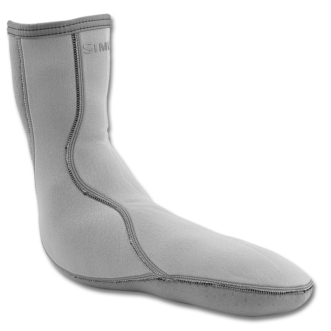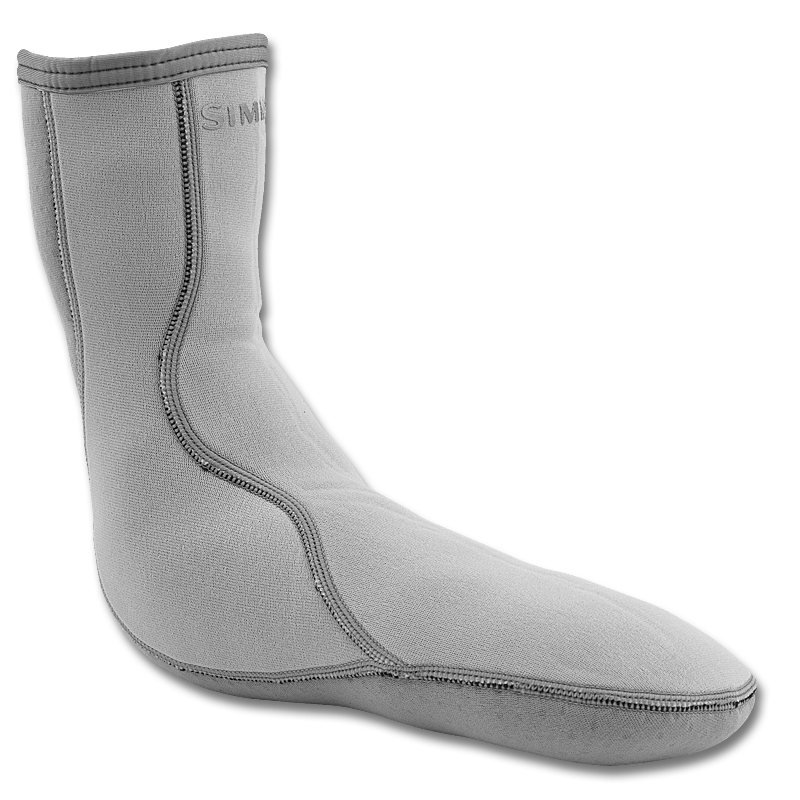 Neoprene Wet Wading Socks for Saltwater
These socks are super comfortable and easy to rinse out at the end of the day. They are thinner than the neoprene booties on your waders, and they have drain holes. They are hands down the only socks for your flats boots.
Gravel Guards
External VELCRO® gravel guards are a must have. They cover above your sock and over your shoelaces, which keeps the coral sand out of your boots and socks. This will prevent a lot of discomfort from sand blasting your ankles and between your toes..
Simms wrap around VELCRO® gravel guards
Electrolytes Powder Packs
These things saved my life! The first two days of one of my trips I just could not get hydrated. Sweating, running down Geets in knee-deep water in 90° heat for eight hours —My whole body was cramping up by the end of the day. I couldn't drink enough water to catch up. The guys gave me a few of these electrolyte packets, and I would pound an entire bottle with the powder mixed each morning, first thing when I got on the boat, and before the first wade. Then I would keep pounding the water all day. It made a huge difference in my body's ability to perform vs locking up and blowing opportunities. I would have been on the struggle bus all week without these powdered miracles.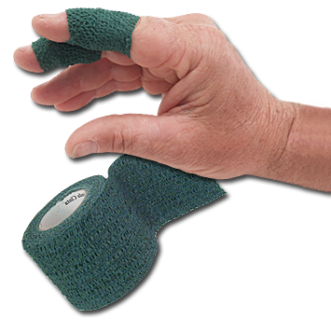 Finger Tape Wrap
Strip setting hard into a big GT, and then the subsequent burnout and line clearing through your fingers, will burn you to the bone if you try it with your fingers unprotected. Sun gloves with leather fingers are a must as well, but they burn through or may not be in position when all hell breaks loose. I swear by this stuff called Flexx Wrap tape. It is a non-adhesive tape that I wrap around my left index finger and right middle finger (the ones that are always in the line of fire). The stuff stays put all day, unlike the sleeves or
"Stripper Fingers?" Best tape I have found for this important job. A bad line burn and you will suffer on every other eat you get for the rest of the week.
Zap-A-Gap
I always find something that needs supergluing— a quick fix on a fly that is unravelling, the eye on your brush fly is dangling from the last GT that smashed it, repairing cracked or line burned fingers, or even a blown out wading boot. I once blew out the zipper on my rain jacket in the middle of the steelhead season in Russia. No choice but for me to make due with what I had for three more weeks. Once I got the teeth back on track, and I got the pull tab above the busted area, I zapped all the teeth on both sides of the problem, effectively making it a pullover and allowing me to survive the toughest weather of the Siberian fishing season. Zap-A-Gap has saved my neck on many occasions, out in the boonies.
Travelling to the Seychelles to fish for a week or two is definitely considered a BIG Trip! For a lot of anglers it will be the trip of a lifetime. It's over 10,000 flight miles from San Francisco to Mahe, and all the Indian Ocean destinations are expensive. With a little extra planning on your part and relying on an outfitter like The Fly Shop® to help you prepare, you are more likely to make a good trip a great one.
Put 43 years of experience outfitting fly fishers to work for you, and give us a call (800) 669-3474 or send us an email at info@thelfyshop.com We are here to help. We are America's Fly Fishing Outfitter.