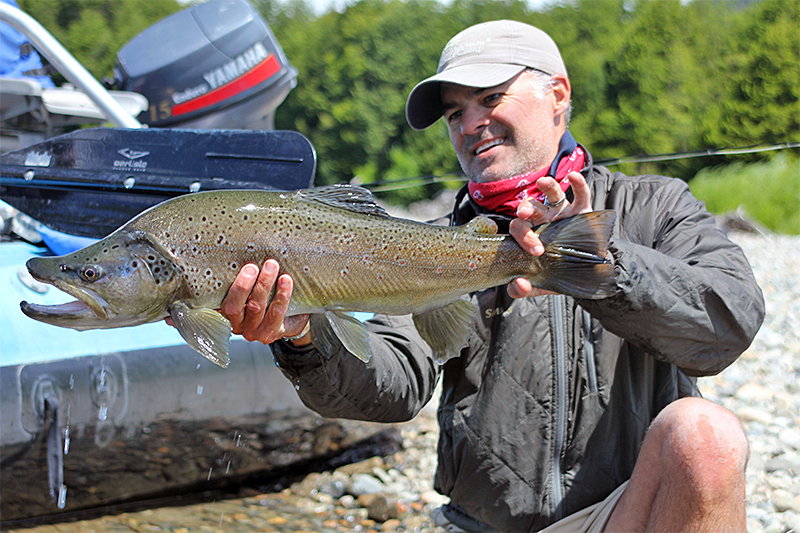 Dear past, present and future Patagonian BaseCamp fans:
Many of you have met, known, and fished with Greg Bricker, the fly fishing program manager at Patagonian BaseCamp. Greg started guiding for Marcel at PBC over ten years ago, and for the last several years has headed up the fishing program. He's the guy in the background, making sure all the guides are organized and ready, boats and gear in tip-top shape, coolers packed for the day…all in an effort to have guests return to the lodge arm-weary each day from catching so many trout. If you have been lucky enough to spend a day on the water with Greg at the sticks, or on the tiller, you know how special a day it can be.
Greg also owns and operates an outfitting company in Montana, called Freestone Fly Fishing Outfitters – some of you may have fished with Greg in Montana during the summer and fall, before he heads south to Patagonia each winter.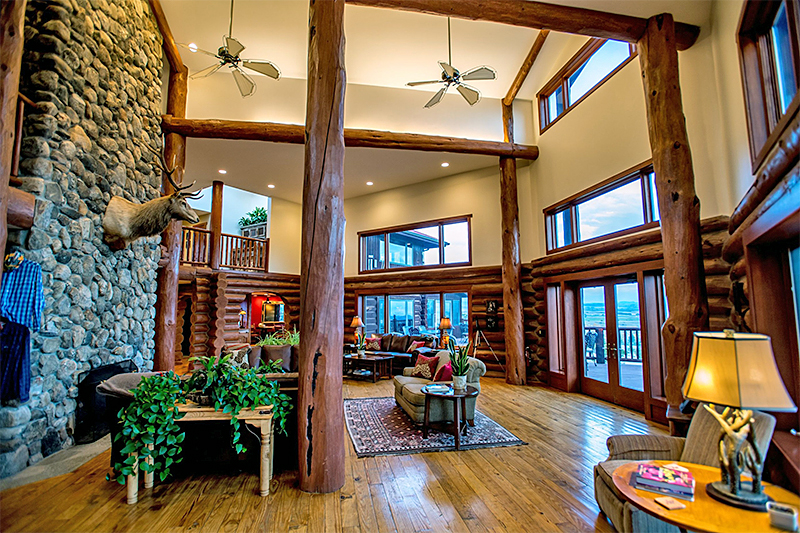 When we heard last summer that Greg was tapped to manage and coordinate the fishing program at Shields River Lodge, a world-class property located in the beautiful Shields River Valley in southcentral Montana, we were thrilled and all "IN".
We knew firsthand what kind of magic Greg can work in designing a world-class trout fishing program – his work at Patagonian BaseCamp speaks for itself. We have complete faith that Greg and his guide team will do their very best to make sure Shields River Lodge guests have a great trip, and will put them on fish each and every day.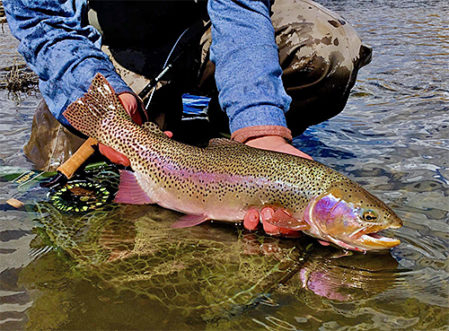 The Shields River Lodge guide team Greg has assembled is passionate, experienced, and works hard day in and day out to create a memorable experience for their anglers. With almost 30 years of experience fishing in the area and nearly 20 years guiding throughout southcentral Montana, Greg's familiarity of the area is second to none. He has an intimate knowledge of the rivers, hatches and seasons, and he knows where to find trout.
We encourage you to put that kind of experience and knowledge to work for you, and seriously consider having The Fly Shop® arrange a world-class trout fishing trip, close to home, at Shields River Lodge, Montana. Greg Bricker will be waiting for you and he and his guides will get you into some wonderful trout fishing!