2023 Fishing Report #2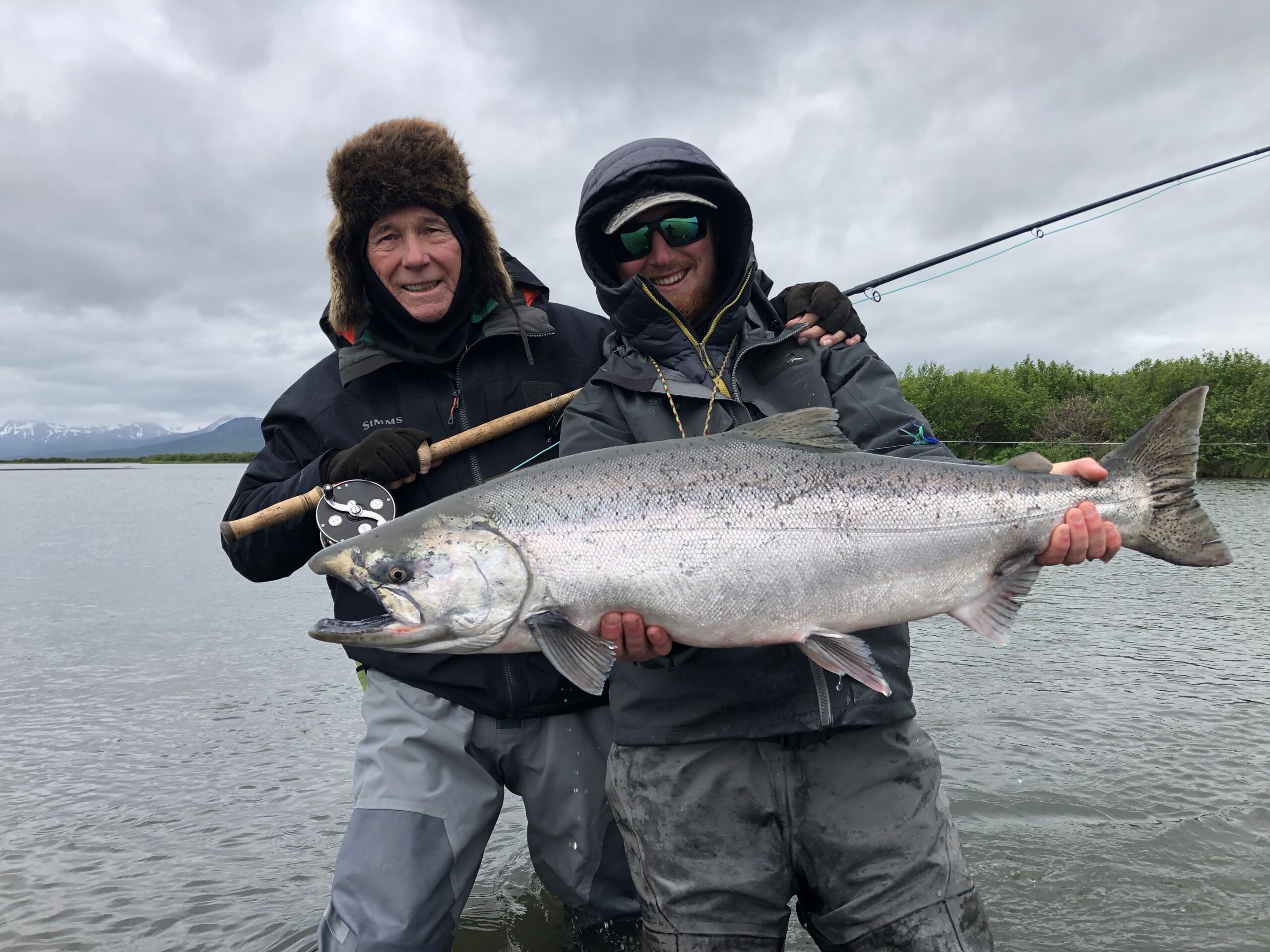 Welcome Lava Creek Lodge, AK Friends,
Another week has come and gone at Lava Creek Lodge, and we're still having a blast. Shrimp tacos, biscuits and gravy, and chocolate cream pie were among the highlights in the dining room, and the fishing was still hot.
We're seeing tons of shorebirds and waterfowl on the river every day, along with bald eagles of a size you truly have to see to believe. All the wildlife in our area is amazing, but it's worth spending a week here for the birds alone. Two wolves were spotted this week with one being right at camp, and the other on a fly out. We also saw a wolverine swim the river a few hundred yards from us while fishing at one of the nearby rivers!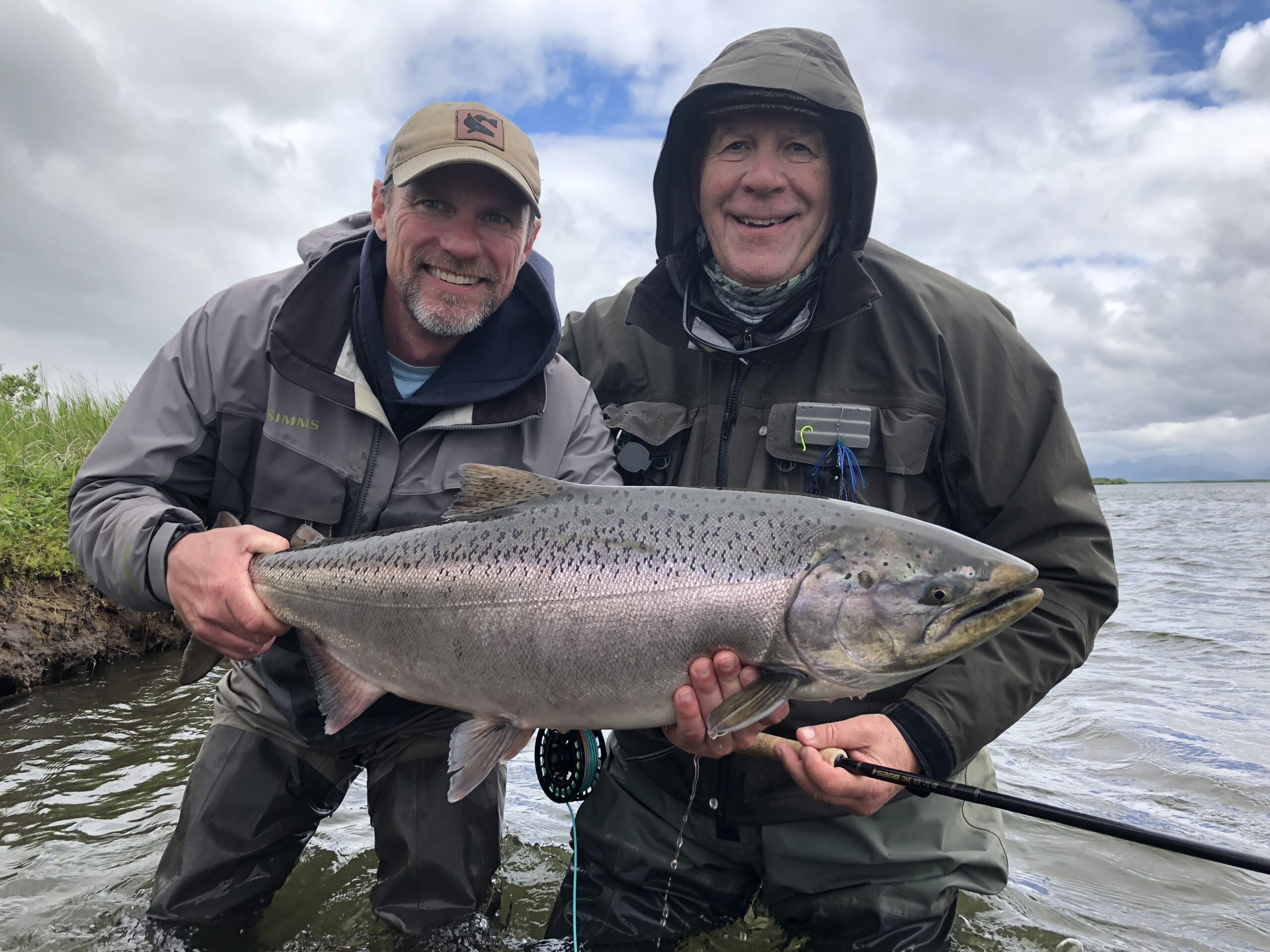 Fishing:
The fishing has been consistent again this week as pods of fresh kings continue to roll in. We're still seeing lots of bright, sea-liced fish. That said, a few of the fish caught this week had a slight blush to their scales, indicating that they've spent a bit more time in the river.
Along with the kings, we're catching plenty of chums that go ballistic when hooked and put up one of the best pound-for-pound fights of any fish caught in fresh water. Even when kings are the goal, catching a handful of chums here and there is a fun bonus.
The fishing was as good or better than last week and the nearby fly out river was outstanding as the water level had returned to normal and tons of bright fish were showing up daily.
Long-time guest, Susan, had the big fish for the week with a salmon close to 40 lbs. The fishing was pretty consistent with 5-6 kings a rod a day, and the average fish was larger than the week before. Five fish were landed that were between 25-35 pounds. Looking forward to the next week – we should continue to see pods of kings roll in while the fish that have already arrived move into some of our favorite upriver runs.
Flies and Equipment:
PINK seemed to be the color of choice this week, with blue and chartreuse being a very close second. MOW tips of 5 and 5 of T-14 and 2.5 and 7.5 of T-14 were the tips of choice for the week.
Weather:
Our week started and ended with windy weather, but we had a few beautifully calm days in the middle of the week. Even when the wind blows, the kings still bite.
Not much has changed up here since our last report, and the bottom line is the same…it's a great time to be salmon fishing in Alaska!
All the best Fishing,
Phil Byrd and the Lava Creek Lodge Team