Last Minute Shopping
By
Terry Jepsen
Take it from someone who has found themselves in a real pinch, desperately trying to shop at the last minute for stocking stuffers – it is no fun…
I remember being put in charge of getting my daughters' stocking stuffers on Christmas Eve. I hadn't necessarily forgotten, but with the holiday rush, seeing family and friends, multiple Christmas parties, work, coaching and more,I just forgot that one detail assigned to me. I was stressed out at the idea of my girls waking up with empty stockings hanging from the mantel.
So I jumped into action. I got dressed quickly, grabbed my wallet and keys and was out the door. Where would I go and what would I get? As I'm sitting in my truck these are the thoughts going through my head. I had blown it, and now my kids were going to be stuck with whatever I could find at this late hour.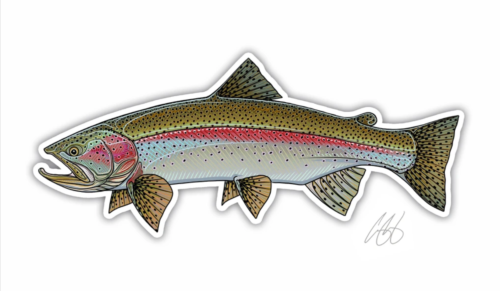 Not to worry, there are plenty of stores that stay open late on Christmas Eve. Actually, to my surprise there were a lot of people in the stores doing their holiday shopping. I found out later that one of my friends does all of his shopping on Christmas Eve. I'm a procrastinator, but that was cutting it a bit too close for my liking. I headed to a big box store first, as I knew they were open and would have a good variety of goods to choose from. They did, but it wasn't exactly what I was looking for.
I ended up purchasing several gift cards, the usual holiday candy, and some goofy toys. Again, not exactly what I wanted, but it was something. And the nice part was that I found something for my girls, and they were never the wiser that dad had messed up.
The moral of this story is that just because a deadline is approaching doesn't mean that you can't find something for the special people in your life that will put a smile on their face. If one of those people is a fly fisher then give us a call or stop by The Fly Shop®. We are more than happy to help with those last-minute gifts and make sure they are in hand in time for Christmas morning.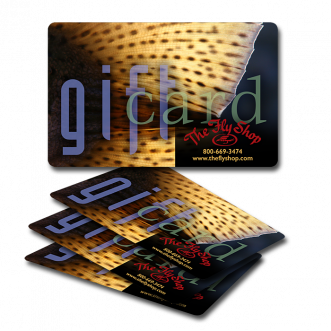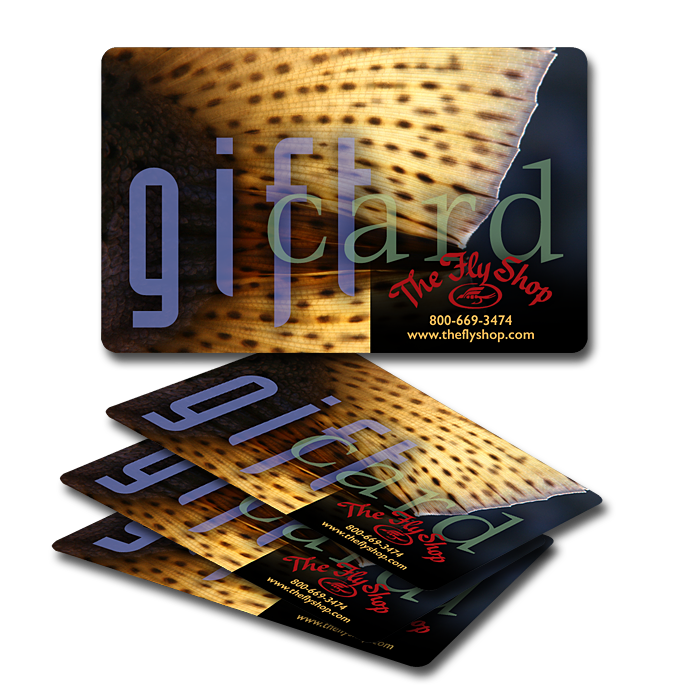 I know that gift cards and gift certificates aren't as personal as some would like, but they are great in a pinch or if you don't know exactly what to buy. If your fly fisher is an online shopper, we've got you covered with one of our online gift certificates. Have your gift show up in their inbox with a custom note from you.
If you're looking for something a bit more personal, stop by or call us and get a custom fly selection and fly box made with the perfect flies for the rivers, streams or lakes that your fly fisher fishes. This is a great option as it can be as grandiose or as small as you need.
Another great gift, one that my own mother would appreciate, is a guided day of fishing. Years ago my family talked about great gifts, and we came to agree that spending time together was the best gift that we could give one another. So, we stopped buying a bunch of small gifts and decided to get each other things that would promote time together. There isn't a much better day for an angler than being on the water, and if that time is with someone they love, then there isn't a more perfect day.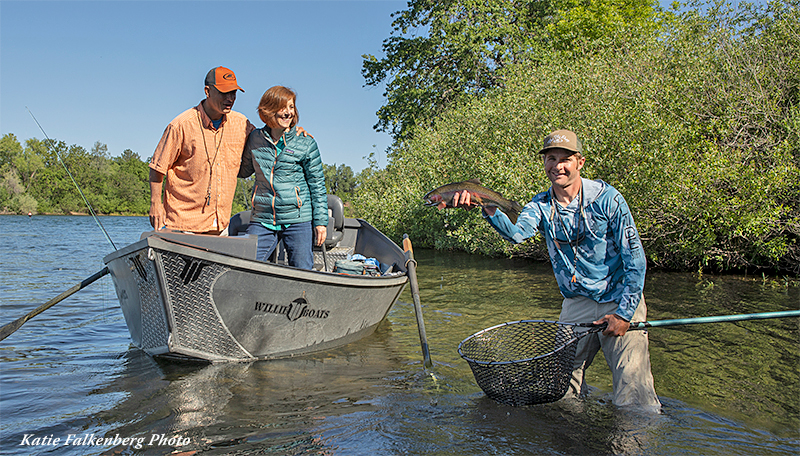 So don't despair, all is not lost. Give us a call and we will help you find the perfect gift for the fly fisher in your life.
Looking for some great fly fishing gift ideas? We put together a Holiday Gift Guide to help.
• https://www.theflyshop.com/2021-holiday-gift-ideas.html