A couple of weeks ago I finally made it to Tanzania to chase Tigerfish with our group that was supposed to go in 2020. The extra year of waiting wasn't so bad, but I was excited for the adventure as well as testing my mettle on the highly-touted tigerfish. You can view my travel report at – https://www.theflyshop.com/travel/tanzania-tigerfish-trip-report.
Prior to packing for this trip, we received six of the new Patagonia Travel Rod Rolls. I decided to reach out to our main contact at Patagonia, Bruce Skinner, to see if Mike Michalak and I could each get one to test out. Bruce had them in the mail to us the next day. A few of the guys in the shop were shocked that Mike and I were willing to trust this new product to protect our fly rods while flying halfway around the world. We loaded them up with our rods – I had five in mine, and Mike six in his. They are generally meant to carry four rods, but we needed extra sticks for this trip, as tigerfish are tough on rods.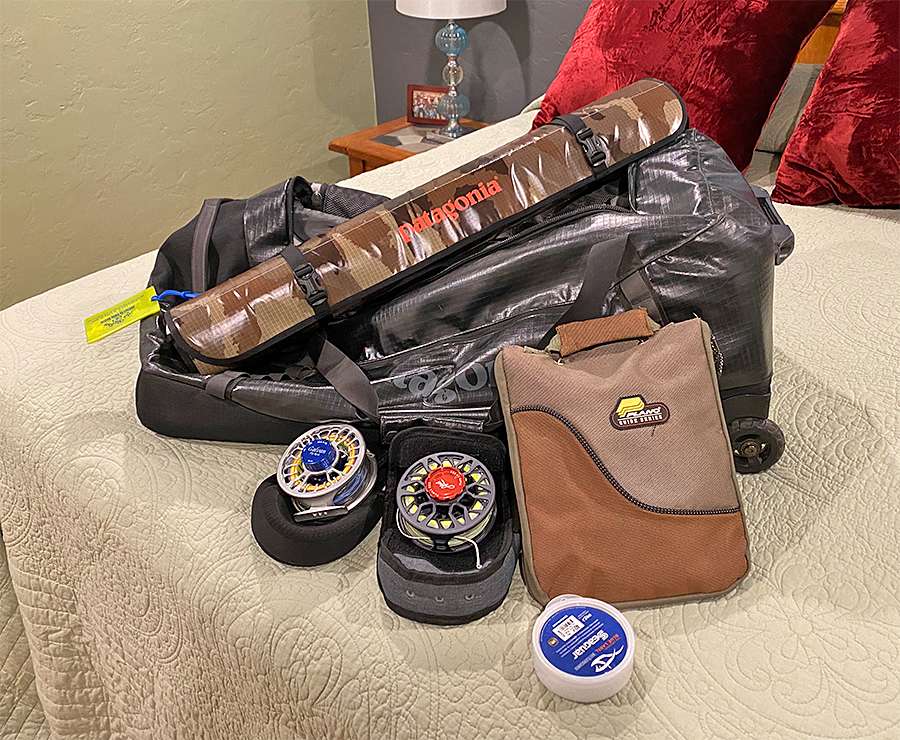 I packed my Patagonia Black Hole Wheeled Duffel as my checked bag and my Patagonia Stormfront Backpack as my carry-on. I put all five of the rods into the new Travel Rod Roll and rolled it up tight and clipped the two straps around it. I felt that there was plenty of stiffness once rolled and wasn't concerned about my rods at all. Right before we left, I slipped a sixth rod into my Rod Roll for another angler. I stuck the roll back into my duffel and we were off. I was feeling quite confident with this new product and figured worst case scenario, one rod may get broken in transit. Our first flight out of SFO was to Istanbul, Turkey, which was 13 hours. We changed planes in Istanbul and went on to Dar es Salaam in Tanzania, which was another nine hours.
Our bags were exactly where they were supposed to be when we got out of Customs, and we were off to the hotel. This would be the first time I would see if my rods made it safely from California to Tanzania, and I wasn't surprised when I opened my Black Hole Duffel and the Rod Roll was exactly where I packed it, with all rods safe and sound. Just to be sure, I pulled it from my bag to check, and every single rod was in perfect condition.
In my opinion this new product from Patagonia is an innovative way to transport several rods at once. The weight is minimal, design simple; exactly what one would expect from Patagonia. You can use it as a carry-on piece or shove it in your duffel bag. Once you reach your end destination, you can unroll it and clip the straps together and hang it from a hook. All of your rods will be safe, out of the way, and well organized.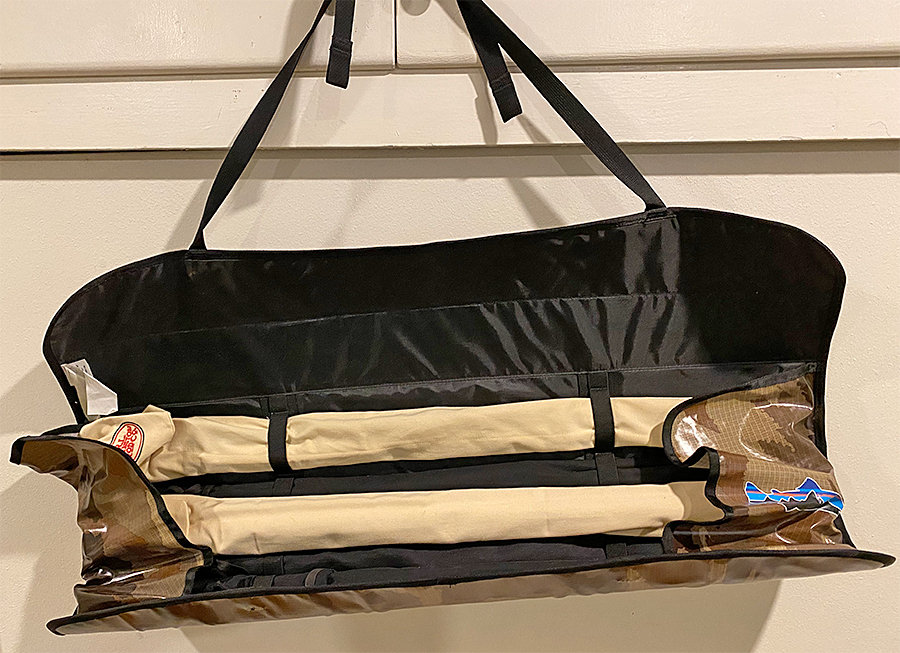 And by the way, tigerfish are badass and everything you want on a fly rod. We had a fantastic trip and scheduled another one for the same week next year. If you want to join Eric Argotti on the trip, email him at argotti@theflyshop or call 800-669-3474.
I give this new product an excellent rating and highly recommend it for anyone who is traveling where weight and space matters. Give me a call at 800-669-3474 or shoot me an email at terry@theflyshop.com if you want to learn more about this Patagonia product or any others.