10 Perfect Fly Fishing Gifts for Father's Day
We covered the history of Mother's Day in our 2022 Mother's Day Gift Guide. So, we thought we would do the same for Father's Day. This holiday has a much more confusing history though, as it wasn't made into a national holiday until 1972 during the Nixon administration.
After Mother's Day was established in 1914, it took some time for Father's Day to catch on. Men were generally the financial breadwinners and were regarded as less sentimental at that time, so the idea of the father using his money for flowers wasn't entirely well-received at first. Mother's Day came first because it was generally agreed upon that mothers needed more recognition. And when the sacrifices of men during war years put their domestic role more in the spotlight, Father's Day caught on.
Father's Day was first recognized by President Wilson, and President Coolidge encouraged states to celebrate the holiday, but Father's Day didn't become an official holiday until the 1970s. Now commonly recognized and celebrated, Father's Day is very commonly celebrated.
We've put together an assorted list of those items that we as fathers would like to receive and what we would purchase or plan for our own fathers.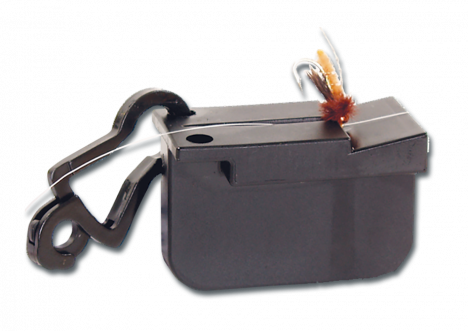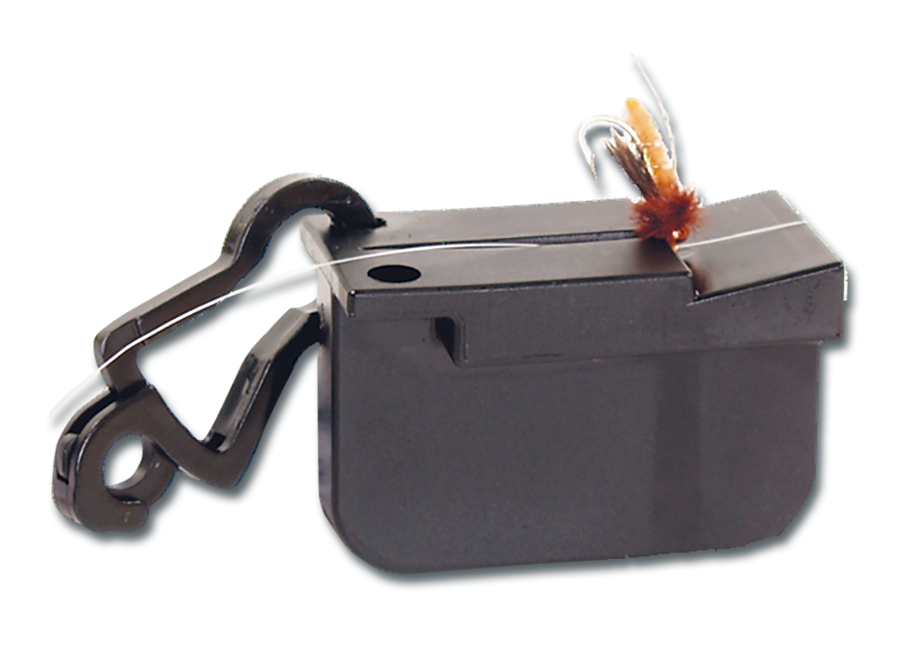 20/20 Magnetic Threader:
This is one of those products that most people don't know they need until they use one.  You've waited all day for the caddis hatch to come off, it's near dark, the fish are eating, you just broke off, and you can't get your tippet threaded in the eye of the hook – UGH! This brilliantly simple tool grabs the hook eye using a strong, rare earth magnet to position your fly into a small groove and hold it securely upright; then you slide the tippet end down the groove, and the tag end appears on the other side of the threaded eye. Wallah, you are back in business!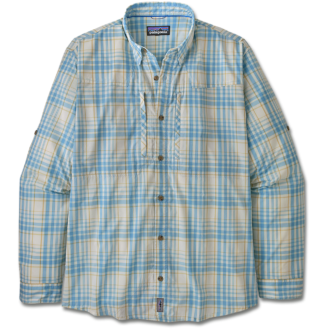 Patagonia Sun Stretch Shirt:
There are a lot of bad items purchased for Father's Day, including ugly ties and shirts.  Why not get dad a shirt you know he would be proud to wear. Patagonia's Sun Stretch Shirt is the most technical long-sleeved button-up shirt. It is designed for hot and humid conditions. Made from a stretchy, quick-drying, ultralight recycled nylon/T400® polyester blend, the Long-Sleeved Sun Stretch Shirt features two western drop-in chest pockets that can accommodate a passport or fly box. Sleeve tabs keep shirt sleeves rolled up.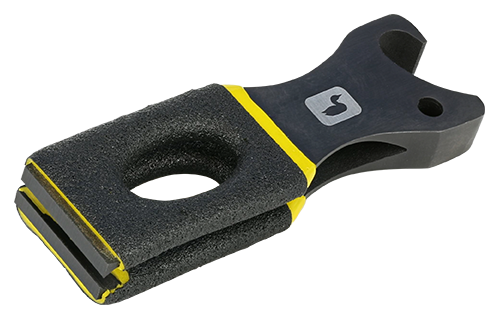 Loon Nip n Sip XL Nipper with Dad's Favorite 6-pack:
This new nipper from Loon combines the great qualities of several nippers. The XL size makes it easier to use for those with arthritis and/or cold hands. Then, add in the built-in bottle opener, and you've got the perfect streamside tool for any angler. Also includes a lanyard to help keep it where it is supposed to be. We also suggest picking up dad's favorite local beverage. Here in Redding we head over to our local brewery, Fall River Brewing, for a four-pack of Hexagenia. I bet your dad has a favorite that he'd love.

Wading Belt:
All waders come with a 2" wading belt, but as we get older, we need a little more support. Or we just want some added features to our belts. The good news is that manufacturers also know this and have designed great products to assist. Take the Patagonia Wading Support Belt with a net scabbard, which gives you the needed support in your lower back for a long day of fly fishing and provides an easy storage spot for your favorite net. Another excellent option is the Simms Orthopedic Back Support Belt. This belt provides added back support that can be customized throughout the day using the easy-to-use velcro closure.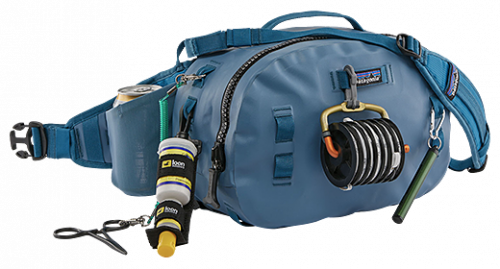 Chest/Waist/Sling Packs:
We didn't put a specific pack on this one, as there are just so many options to choose from depending on what type of fishing your dad prefers. Maybe he needs a waterproof bag, such as the Patagonia Guidewater Sling Pack or Hip Pack, or maybe a waterproof one isn't necessary. Many anglers are minimalists and would prefer something like the Fishpond Canyon Creek Chest Pack. You'll know what your dad likes, but if you don't, we are happy to help in the selection.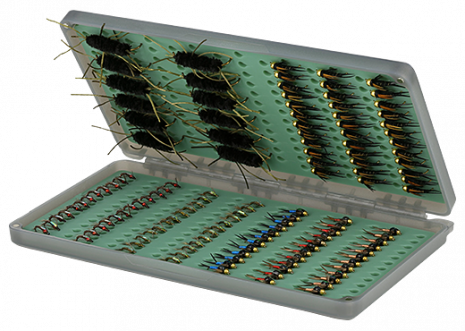 Fly Selection:
Get dad the perfect fly selection with a nice new fly box for his favorite fishery. Take the guesswork out by giving us a call and telling us where dad fishes, and we can put together the perfect selection in a great fly box. The way to a fly fisher's heart is through a well-stocked fly box. These are NOT generic, prepackaged fly selections. Every specialty fly selection from The Fly Shop® is personally selected by one of our pro staff who have fished these destinations not just once but a bunch of times.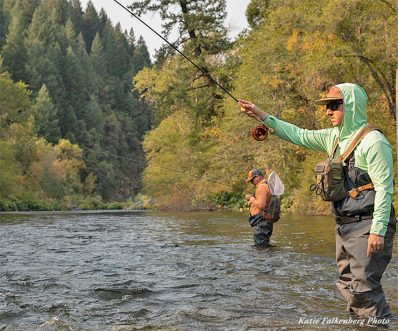 Guided Day of Fly Fishing:
Enjoy a day on the water with dad. There aren't many better options for spending quality time with your father than a fun day of chasing trout, bass, or steelhead. Whether it is a float trip or a walk 'n wade, this is an excellent way to catch up and spend time together doing something you both enjoy. Let one of our professional guides do the work while you have a good time with dad.
8 hours guided fishing
Lunch included
Package deal, including flies, tackle, and equipment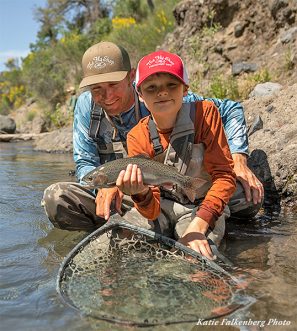 Private Waters:
Looking for something a little more private for a day on the water with dad? Book a day or a few days at one of our excellent private fly fishing ranches, from bass and trout stillwater fishing at Luk Lake to rugged wading and Euro nymphing at Battle Creek. We've got you covered with something that you and your dad will enjoy. Looking for somewhere a bit nicer? We have that as well at Antelope Creek Ranch or Gold River Lodge on the Klamath.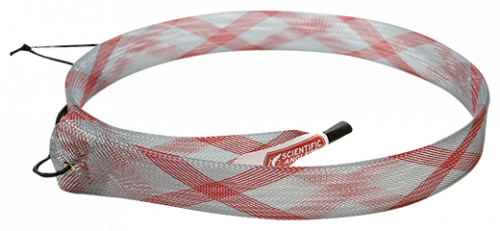 Rod Sleeve:
We bet that like us, dad is tired of continually stringing up his favorite fly rod for his local trips. The Scientific Anglers Rod Sleeves are perfect for protecting his strung-up rods while in transport from the garage to the water. Simply slide over the rod and attach the keeper strap around the rod butt to keep it secured. Half size will work on 8-11 foot rods broken in half. Full size is for assembled 9-10.5 foot rods and is a must for those with vehicles that can carry a fully strung rod.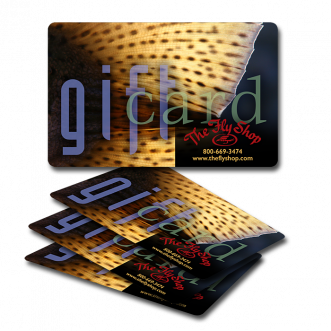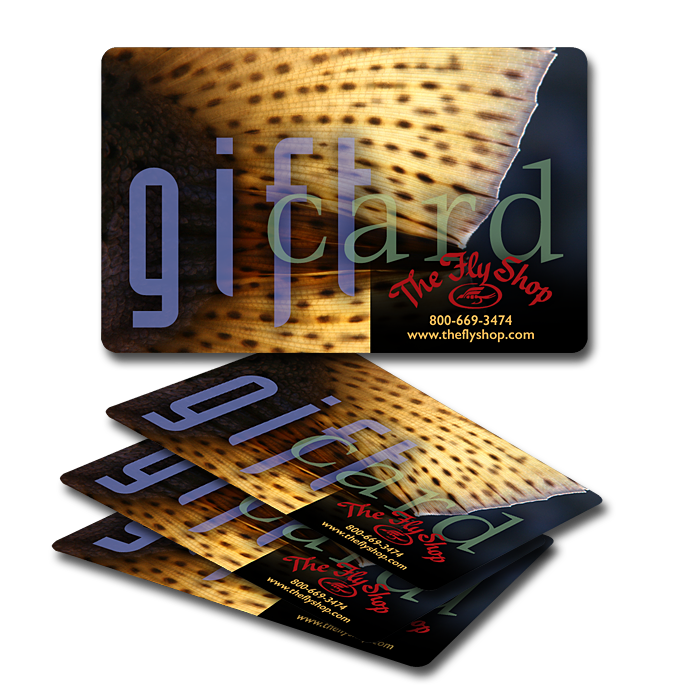 Gift Card:
Still not sure what to get? Our gift cards are great options – they are available in any value and are good for life. Take the guesswork out of shopping, and let him pick the perfect gift. We will send you the gift card in a presentation envelope along with our annual catalog to make shopping easy and fun. Want it sent right to his inbox instead of a hard copy? Purchase one of our online gift certificates, personalize your message, and have it delivered via email. What could be easier?