8 Perfect Fly Fishing Gifts for Mother's Day
As Mother's Day approaches this year, I wondered how this holiday came about. Not too sure why it took me 48 years to do this, but it did. I was amazed that Mother's Day has been a national holiday since 1914 when President Woodrow Wilson made it official. It was first celebrated in 1907 by Anna Jarvis at her mother's church in Grafton, West Virginia, to honor her mother who had organized women's groups to promote friendship and health. The original thought and plan behind Mother's Day was to honor and pay tribute to mothers. Anna wore a white carnation to church that day as her mother had passed away. Later, others wore red and pink carnations to honor living mothers and white for those who had passed. Over the years the day was expanded to include others, such as grandmothers and aunts, who also played mothering roles. Of course, the holiday was soon commercialized with cards and gifts. Anna Jarvis, in protest of the commercialization, later fought to have the holiday that she had started abolished and removed as a national holiday.
Today we celebrate Mother's Day in many different ways. Some of us send flowers and cards while others buy extravagant gifts. Others take their mom to dinner or spend the day together. There is no wrong way to honor your mother figure. The important part is that you do honor her or them. Many of us have several people in our lives that would fit the "motherly role," and thus we need to celebrate all of them.
So, if you are looking for a nice gift for your outdoorsy mom, we would like to help. Maybe it isn't a tangible gift that you would like to give, but rather time spent together. I know with my mom this is much more important than a gift. Spending the day on her favorite river may be exactly what she wants and needs. Life is busy and hectic for a lot of us, and sometimes we don't get to spend as much time with mom as we'd like. Spending a day on the water is a great way to have fun and reconnect with your loving mother.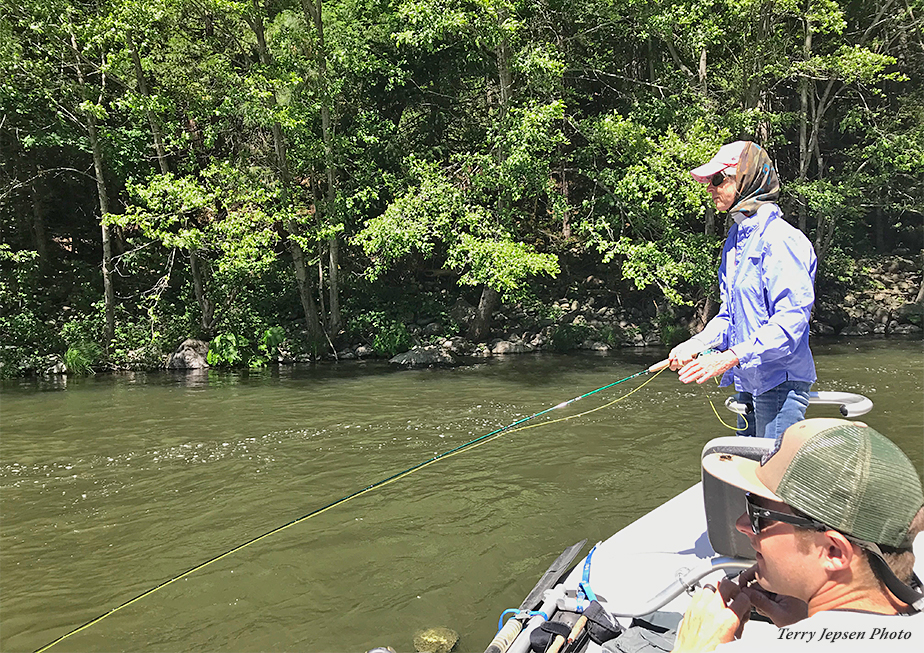 Guided day of fishing
Enjoy a day on the water with mom. What better way to spend quality time with your mom than in the outdoors chasing trout for a day. Whether it is a float trip or a walk 'n wade, a guide day is an excellent way to catch up and do something TOGETHER. And if your mom doesn't fly fish, take her anyway, and let one of our professional guides do the work. You'll have a great time with mom, and there will be sure to be some good laughs and lasting memories…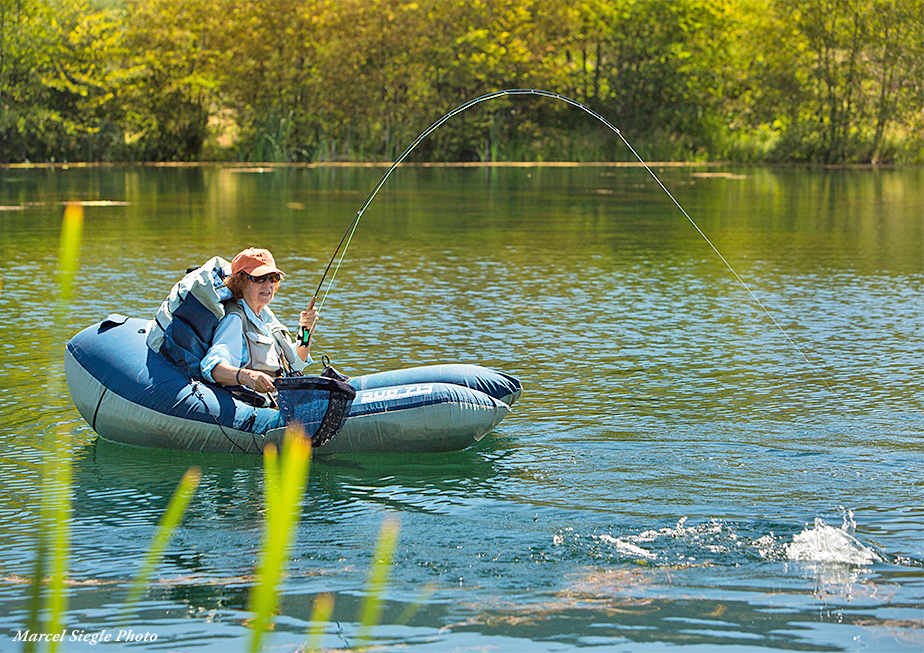 Day or More at a Private Water
Looking for something a little more private for a day on the water with mom? Book a day or a few days at one of our excellent private fly fishing ranches, from bass and trout stillwater fishing at Luk Lake to rugged wading at Battle Creek. We've got you covered with something that you and your mom will enjoy. Looking for somewhere a bit nicer? We have that as well at Antelope Creek Ranch or Gold River Lodge on the Klamath.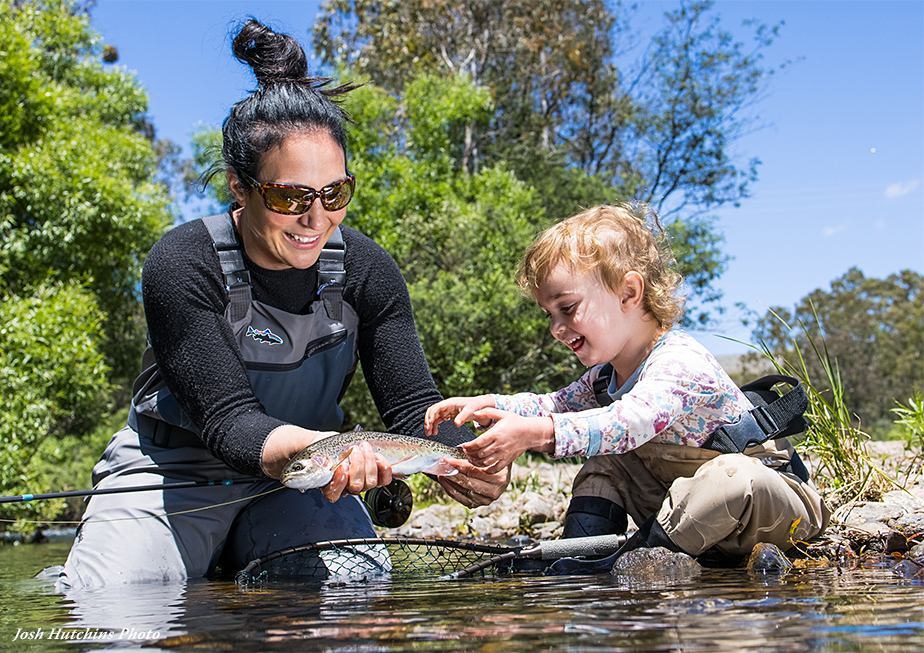 Patagonia Swiftcurrent Women's Waders
Looking for ultimate comfort on the water? Look no further than what might be the most comfortable women's wader on the market. Patagonia's women's Swiftcurrent Waders are designed for women, and this makes a big difference when it comes to fit and features. Don't leave mom swimming in dad's old waders – get her set up with the very best.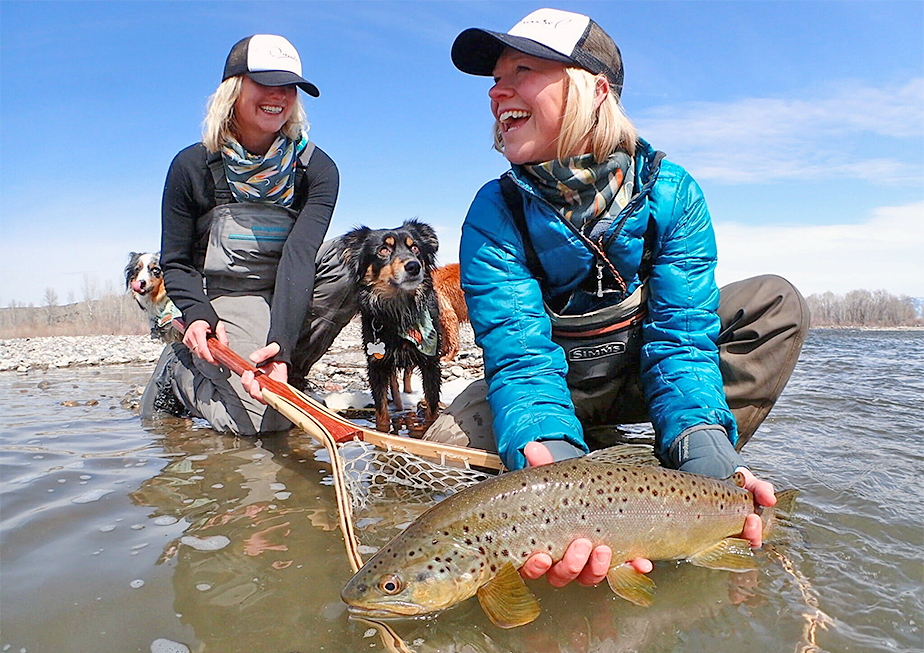 Damsel Snoods
We all like to look good on the water, and we should be protected from the sun while doing so. The Damsel Snood is the answer to protection while adding fashion. Multiple snap positions and an elastic band make for the perfect fit for all sizes. Also, the 100% polyester material is moisture-wicking and has a soil release finish.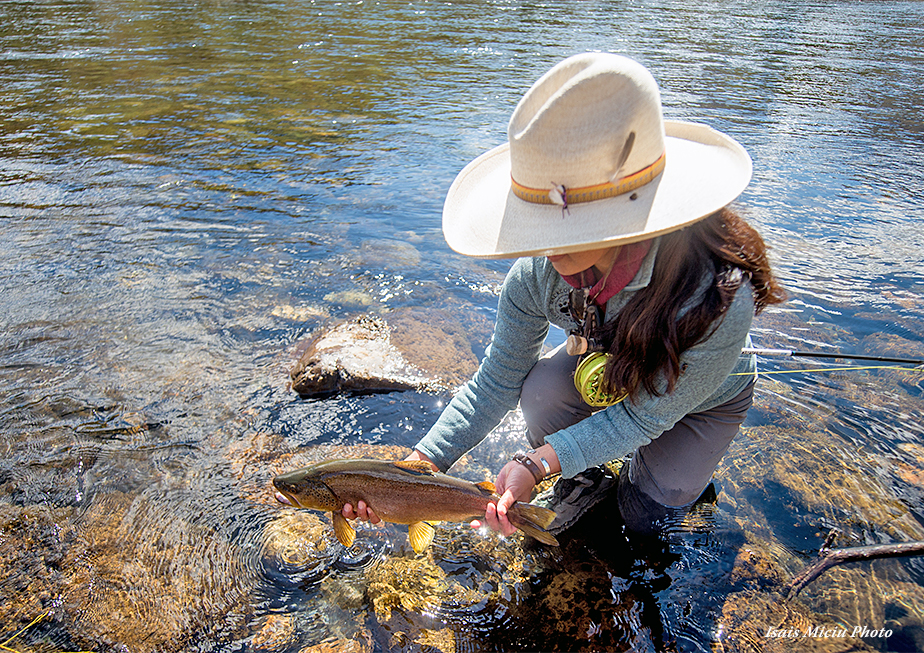 Fishpond Eddy River Hat
Looking to help mom stay safe from the harmful UV rays while on the water or in the garden? Then check out this stylish, large-brimmed hat that provides maximum protection from the sun and stands up to daily abuse. Mom will feel comfortable and protected, as well as look good with this palm hat from Fishpond.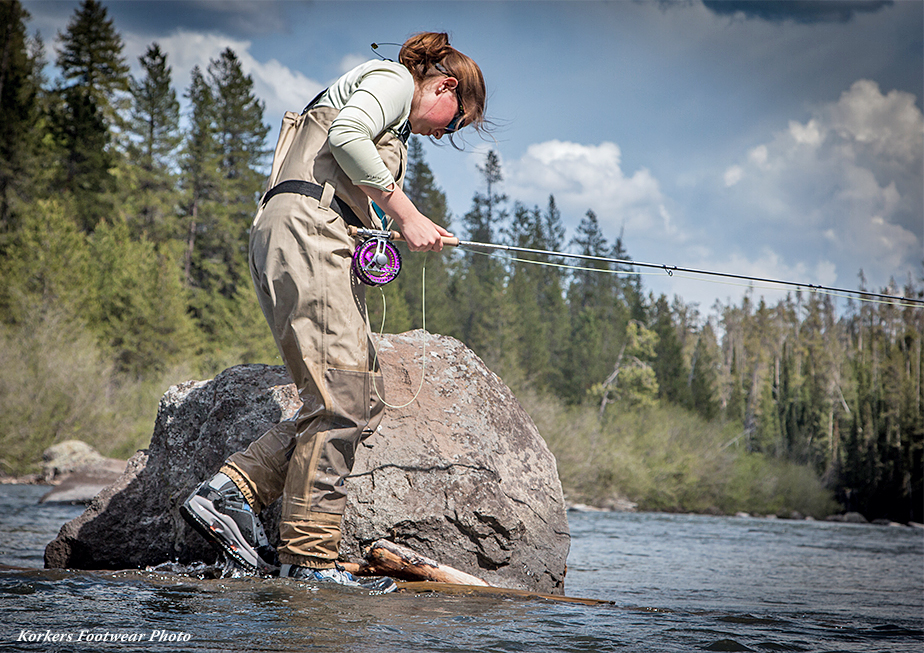 Korkers Women's Wading Boots
There is possibly nothing more important for being comfortable during a day of wade fishing than a great pair of boots. Imagine running a marathon in dress shoes; it wouldn't make for a great day. The same goes for wading boots. Get mom the best, and she will be comfortable and have a great time. We recommend Korkers women's Dark Horse as well as Korkers women's Buckskin Mary's. We give both options as one has laces and one has a boa lace system. These can also be worn as a comfortable hiking shoe by simply changing from the felt sole to a standard lug sole (both are included).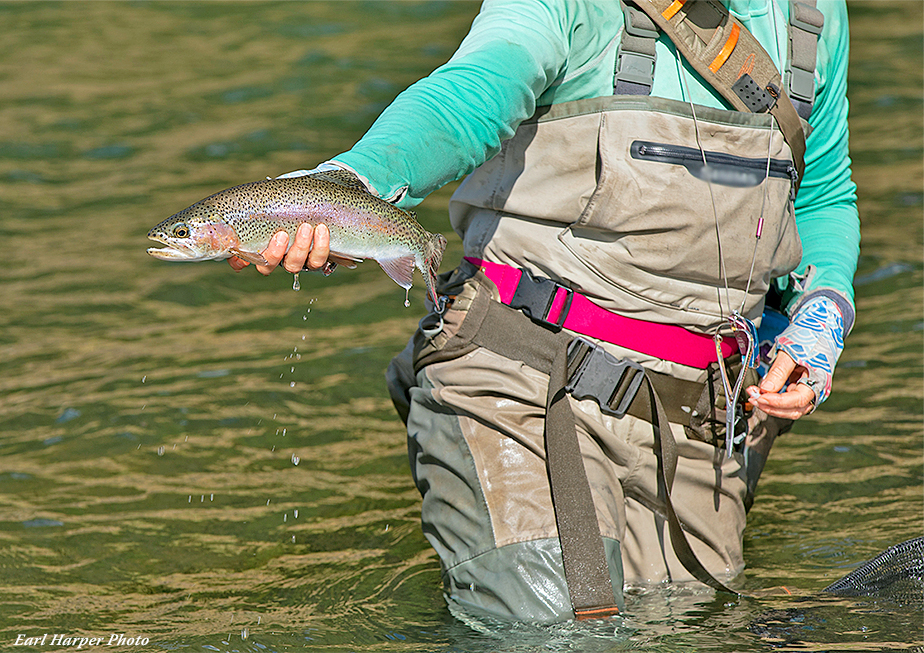 Damsel Wading Belt
Add mom's favorite color to her wading attire with a great new belt. All waders come with a gray or black belt for safety. Our friends at Damsel Fly Fishing made five great colors to add the perfect splash of color on the water. Made with elastic stretch for comfort on the water, these belts adjust from 27 to 48 inches for the perfect fit.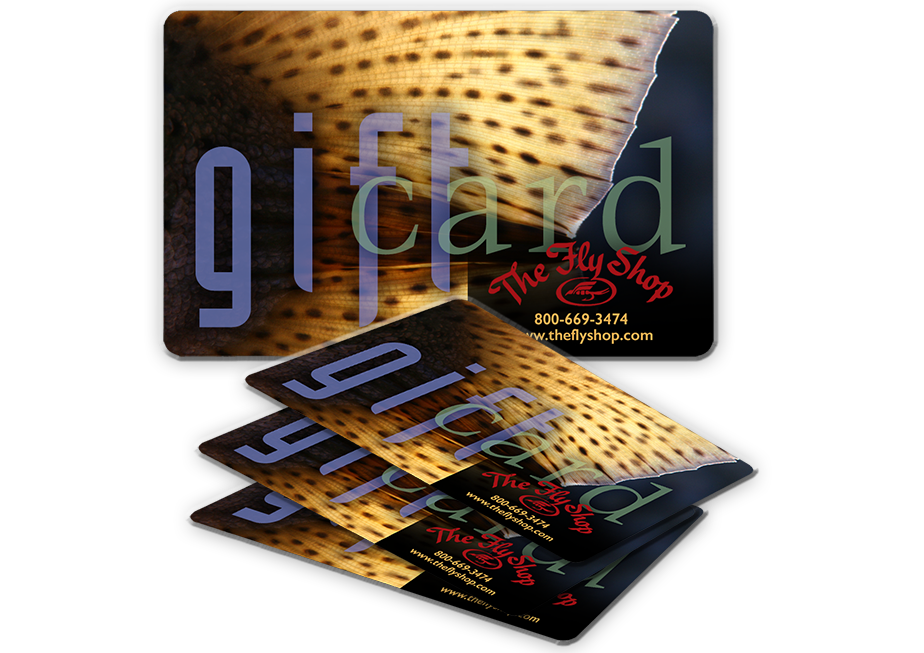 TFS Gift Card
Still not sure what to get? Our gift cards are great options that are available in any value you choose and are good for life. Take the guesswork out of shopping, and let her pick the perfect gift. We will send you the gift card in a presentation envelope along with our annual catalog to make shopping easy and fun. Want it sent right to her inbox instead of a hard copy? Purchase one of our online gift certificates, personalize your message, and have it delivered right to her email. What could be easier?