Wading Staff
by Pat Pendergast
One of the most asked questions we get from traveling trout fishermen is whether they should bring a wading staff.  Our answer is simple and pragmatic – if you use one on your home waters, then bring one on your trip.
Several years ago I was in Kamchatka, Russia, fishing on the Savan River with globetrotting UK photographer and ardent fly fisher, Matt Harris. Now Matt is a stout man, in good shape, a former rugby player who probably tips the scales at 16 stone (200+ pounds), or thereabouts.
On the first morning of our float we were getting our kits together for the fishing day and Matt took out a wading staff and strapped it to his wading belt.  I kind of stared for a minute, and finally asked him, "Matt, why do you use a wading staff? You're still a strong wader…"
He answered matter of factly, "A wading staff allows me to get to waters that no one else can." So the combination of being a strong wader and using a wading staff gives Matt a marked advantage on the river. Brilliant.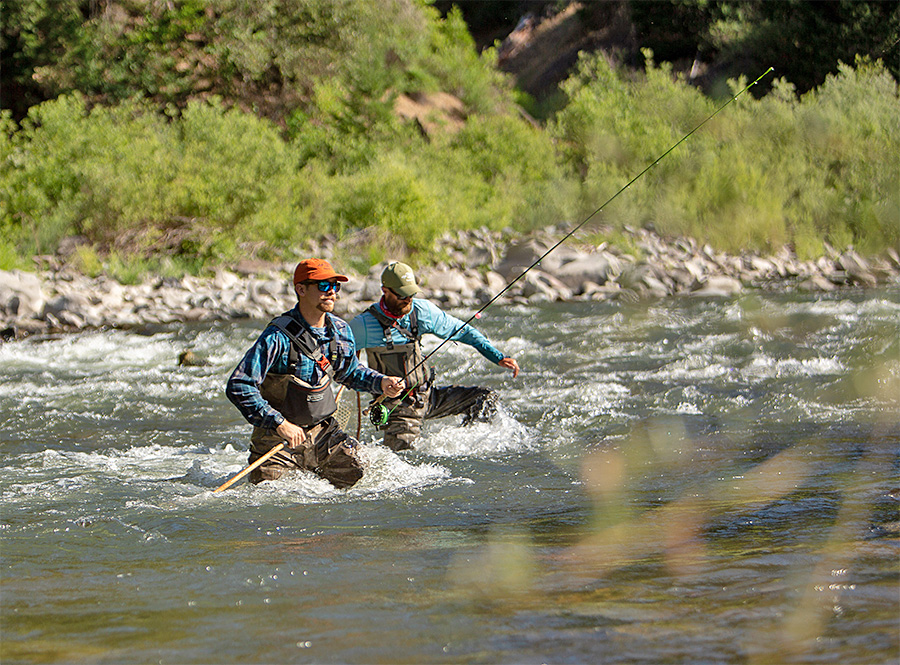 The more I thought about it, the more I realized that Matt was spot-on in his thinking.  Even if you are a strong wader, and don't necessarily need to use a wading staff (yet) it could give you a marked advantage when trying to reach a difficult piece of water or hiking on a tricky trail. Additionally, it goes without saying that a wading staff does add a level of safety to your fishing. Using a staff acts as a third leg (think tripod) and provides stability and support in the river and on the trail. A wading staff will take stress off your joints, help maintain balance on uneven surfaces – wet and dry – and increase your trekking speed to the water. In a pinch, a good staff can be used to help your fishing mate out of water, or get them out of a boot-sucking mud pit. Believe me, It happens…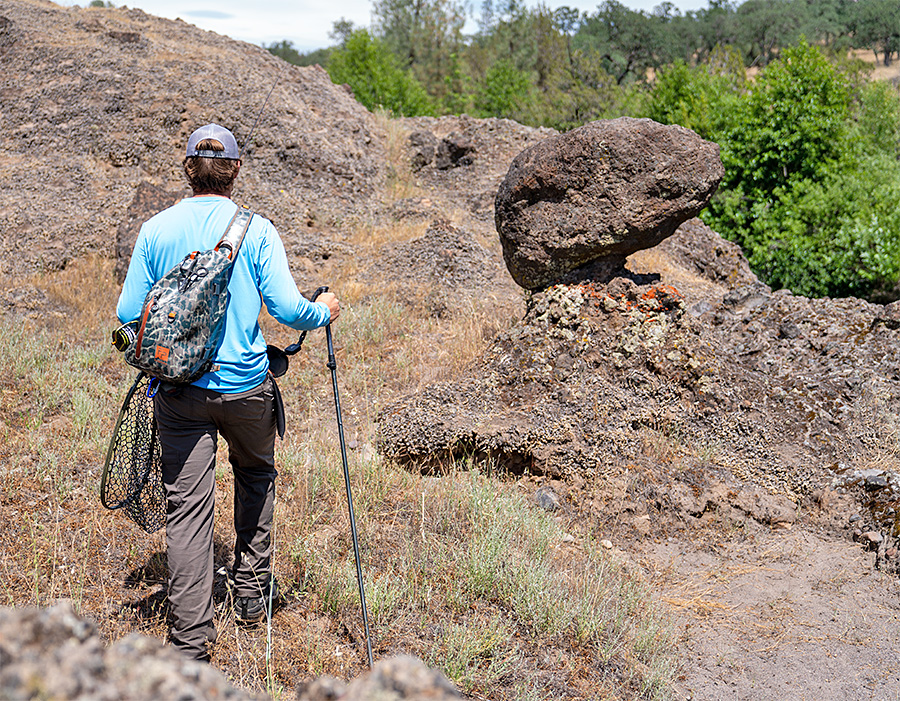 Look for a wading staff that is sturdy, and built from carbon fiber or aluminum to keep the weight down. The staff should be adjustable for different heights, and once adjusted for length needs to lock into that position so you can use it to both push and pull if need be. The staff should have a comfortable handle (cork or foam) that fits your hand, feature a hand strap, and have some sort of lanyard, either fixed or retractable, so it is instantly available to grab (and you aren't tempted to leave it on the shoreline). If you are traveling with your wading staff, make sure it collapses to a length that will fit in your roller duffel. Most staffs come with a rubber foot and/or carbide hardened tip, both of which should be replaceable as they wear out over time.
There are quite a few companies out there making quality wading staffs specifically for fishing. Some of our favorites are from Simms, Patagonia and Orvis. Other manufacturers include Folstaff and Hammer.
Even if you are a strong wader and don't think you need a wading staff, give some thought to it as Matt Harris did…it might get you into a difficult-to-reach stretch of water that is holding your next trophy trout, steelhead or salmon.