Summertime Fly Selections for Trout & Bass
by Zach Thurman
We are in the middle of trout season here in Northern California, and with the weather heating up the hatches are changing and have switched from the bigger bugs to caddis and mayflies throughout the region. With this transition the flies that are the most productive have changed as well.  We have listed some of flies to match what's hatching up here now.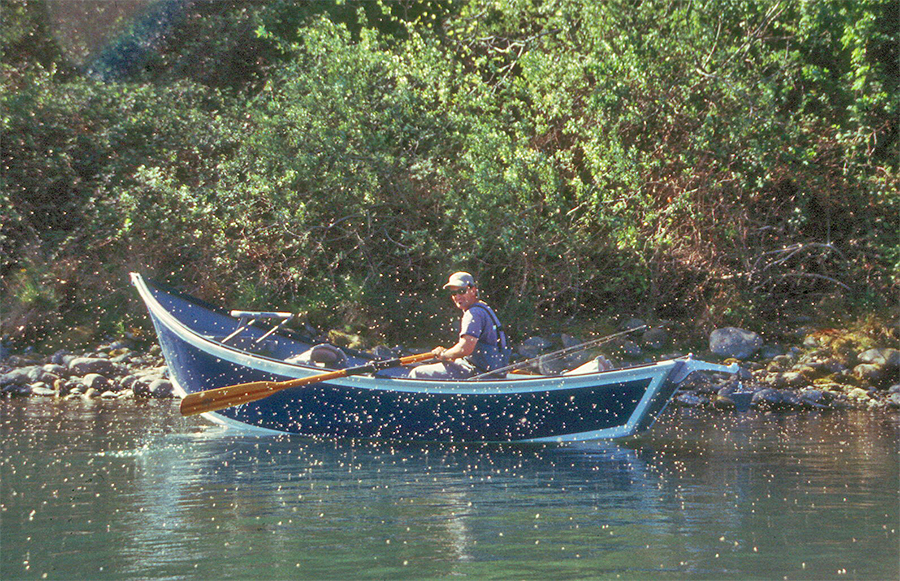 Caddisfly hatches in the evening during the summer can be legendary.  The trout go crazy chasing the emerging insects.  For caddis our favorite nymphs and dries are the following:
If you have a selection of these in sizes 14 or 16 in tan and olive you will be covered in most situations this summer.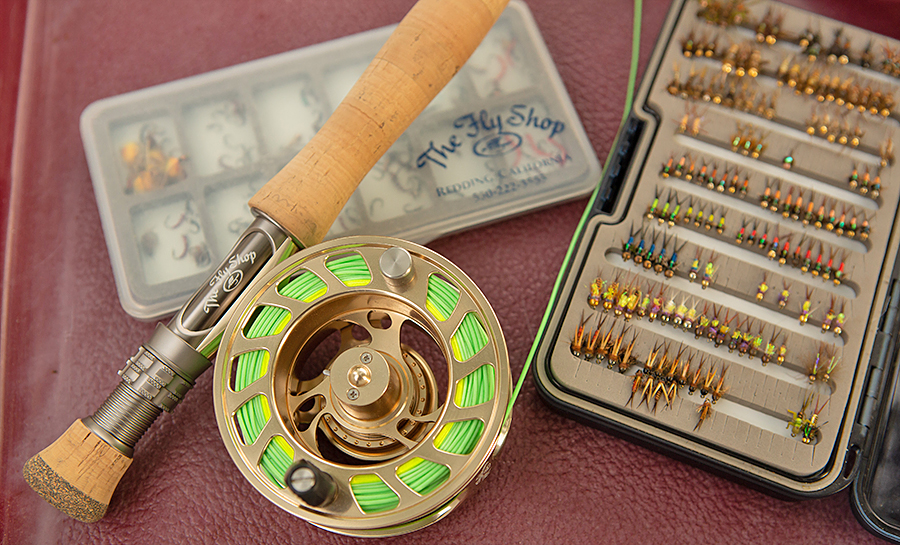 On the spring creeks like Fall River or Hat Creek, and on Baum Lake, summertime means gigantic Pale Morning Dun hatches.  These mayfly hatches have also been strong recently on several of the local waters and our top patterns have been:
Have a selection of these in sizes 16 and 18 in Baetis and PMD and you should be all set.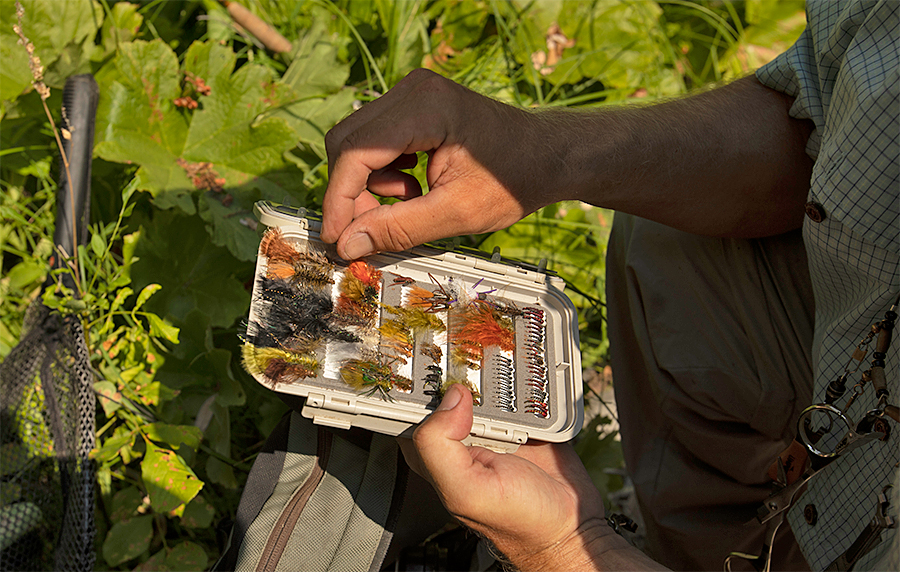 Midge patterns are also important through the summer months as the water temps warm up and water levels drop. Mostly we will fish nymph patterns and the top patterns are:
A selection of these in size 18 or 20 in different colors will cover you, and black is always a safe bet.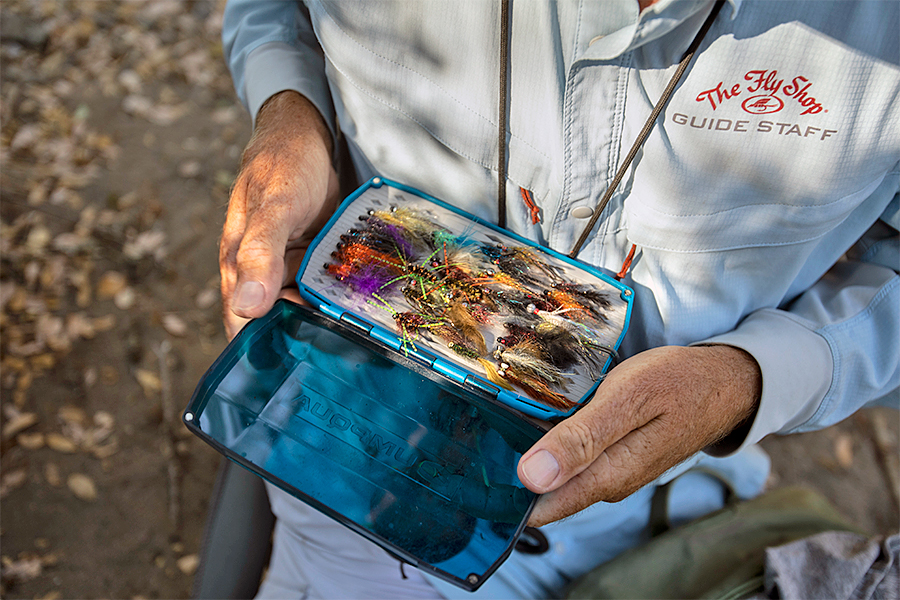 Streamer fishing, while sometimes challenging, is a fun way to fish a lot of our mountain rivers and streams. There is a wide variety of streamers that are productive but are favorites are:
A selection of these in black, brown, or olive in sizes 6 through 12 will have you dialed. These patterns are all weighted differently so having some heavier and lighter patterns is a good idea as well.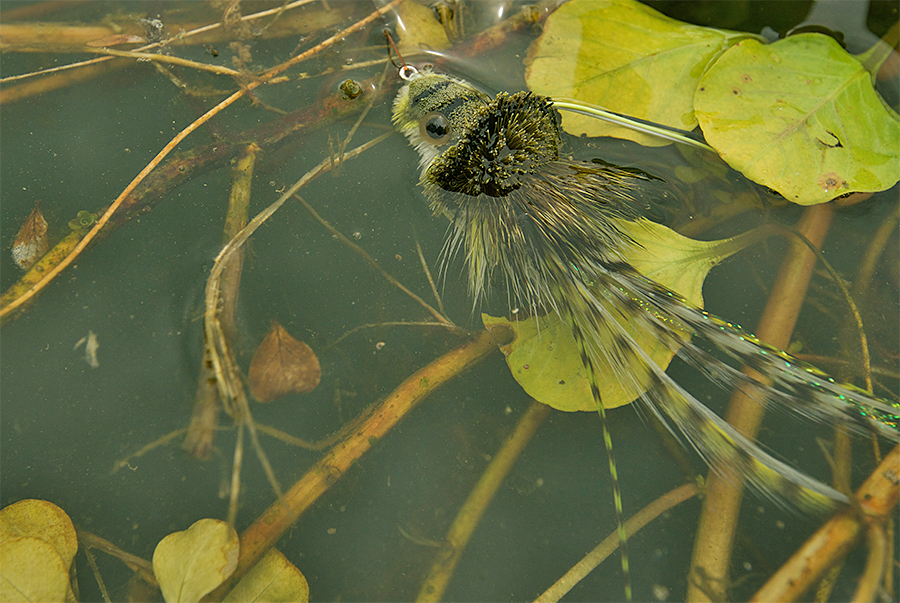 Top Topwater Bass Flies
We are in the heat of summer now and water temps are rising, lily pads have emerged which means it is time to fish topwater patterns for bass! With so many lakes, ponds and creeks in our area we are fortunate to be able to catch one of our favorite warm water species on the surface. Typically with the hotter air temperatures and longer days fishing when the light is low (morning and evenings) is prime time to target bass on the surface. There are a lot of effective topwater bass patterns, and having a selection of hard body, deer hair, and poppers with weed-guards is a good idea depending on whether you are fishing open water or weeds/lily pads. Color and size doesn't have to be too critical, but you should have some lighter and darker color schemes in sizes 2 through 10. Our favorites are:
We regularly update our Stream Report with the latest hot flies for all of our locations here in Northern California.  Are you interested in speaking with an expert on local hot flies?  Give us a call (800) 669-3474 and we'll be happy to set you up for success!