Gear Review:
Sage R8 Core Series Fly Rods
by Eric Fields
As many of you know, Sage just released their new freshwater fly rod series, the R8 Core. Honestly, I was a bit shocked to hear this news as the Sage X is my favorite rod series from that company. It is rare that a whole series of rods between single-handed and double-handed models exceed my expectations, but the X always has … and will. Usually a series of rods from manufacturers have a great single-hand rod and just a decent Spey, or vice versa. The other day our Sage sales representative, Alex Ramirez, gave The Fly Shop® team a product demonstration on the new Sage R8 Core single-hand rods. Alex wanted us to cast a 905-4 X Series rod, which was replaced by the new R8, and the 905-4 R8 Core side-by-side. I thought this was a great idea as it really helped me to see the subtle and not so subtle differences between the two rods. We had received the new rods in stock a few days before Alex's arrival, and I had cast it a bit without comparison. The side-by-side comparison changed my mind on these new rods.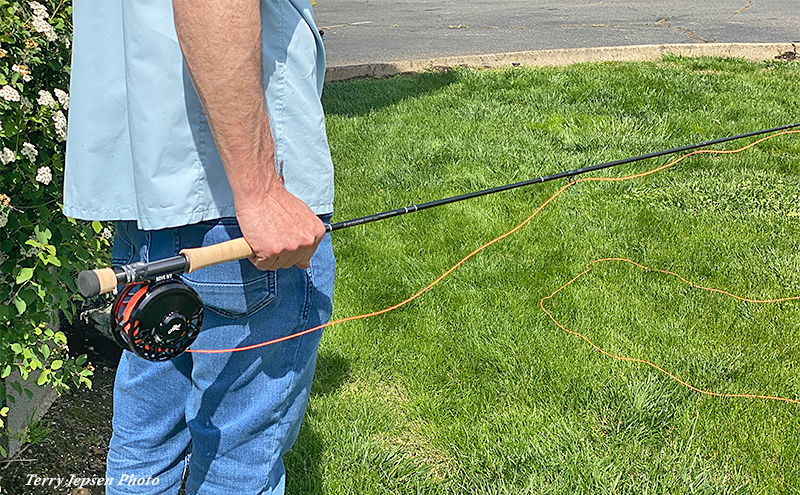 I'm pretty hard on new gear and when I test a new rod I start by casting a short amount of line, less than 30 feet, to check the up-close accuracy. The R8 Core was amazing in this regard! I pointed the rod where I wanted the fly to go, and it landed exactly where I wanted it to go. That is extremely important when you are dry fly fishing on a small stream and need to land that dry fly in the perfect drift of a feeding trout. My second test is to strip off as much line as I can handle and cast it using a double haul. With the double haul I put a lot of power in the haul, purposefully trying to overload the rod. I've collapsed many a rod putting them through their paces. The R8 Core handled the overloading, even though I pushed the rod beyond the normal casting required for most fishing applications. My view is that I need to put these new rods through the most extreme conditions our customers may face.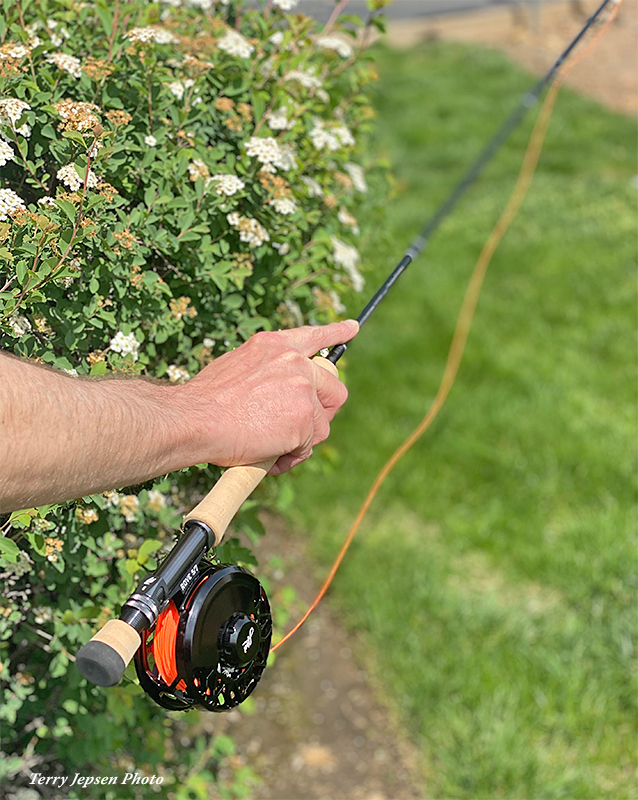 Castability
Let's be real: Any solid fly rod, especially a great trout rod, can make every cast. It needs to have a delicate tip section for presentation of dry flies and tippet protection, while at the same time having enough stiffness to shoot a streamer across the river or stream. This series of rods meets all of my requirements for a great all-purpose freshwater fly rod. We also have a special cast that we use quite a bit here in Northern California that we refer to as the "Flop Cast." We use this while floating from a drift boat with a multi fly rig, split shot and a large indicator. Although not a technical cast, these rods also perform it well.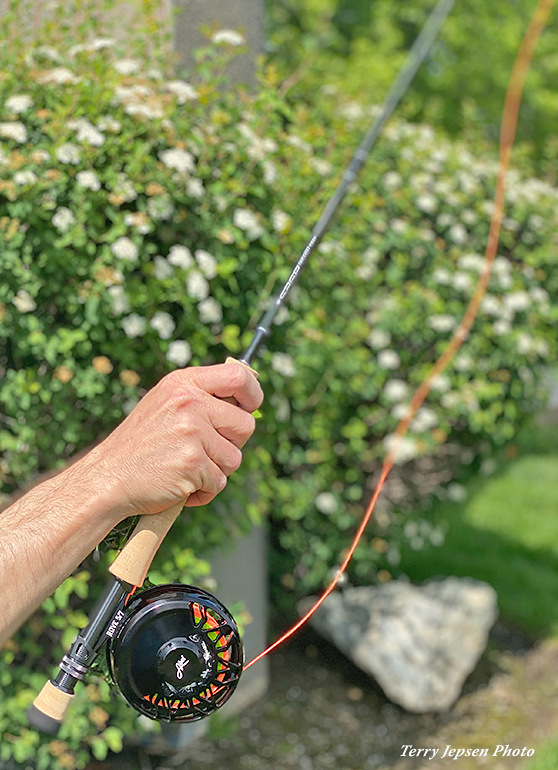 Comfort In Hand
I've cast quite a few rods in my fly fishing lifetime and some rods just don't feel right in my hand. Either the cork is shaped a bit small or they put the bump in a unique spot. I've grabbed every model of the R8 Core and can honestly say that they all feel great in the hand. Having a rod that you feel comfortable holding will ultimately help your casting and fishing. You won't feel the need to grab it in different places for that perfect grip. It will feel like shaking the hand of a good friend.
Overall, the Sage R8 Core met all of my expectations and beyond! The R8 felt very light in my hand and will handle multiple fishing techniques, such as dry fly fishing and using indicators, as well as sinking lines and shooting heads. I would highly recommend the new Sage R8 if you need a great tool to handle multiple disciplines. The R8 is an amazing tool that gives you great accuracy.

I look forward to putting the rod to the ultimate test this season on our local trout waters and will have a follow-up review in the fall. Nothing beats actual field testing, done over time.

If you would like to touch base with me on this new fly rod you can email at eric@theflyshop.com or give me a call at 800-669-3474.