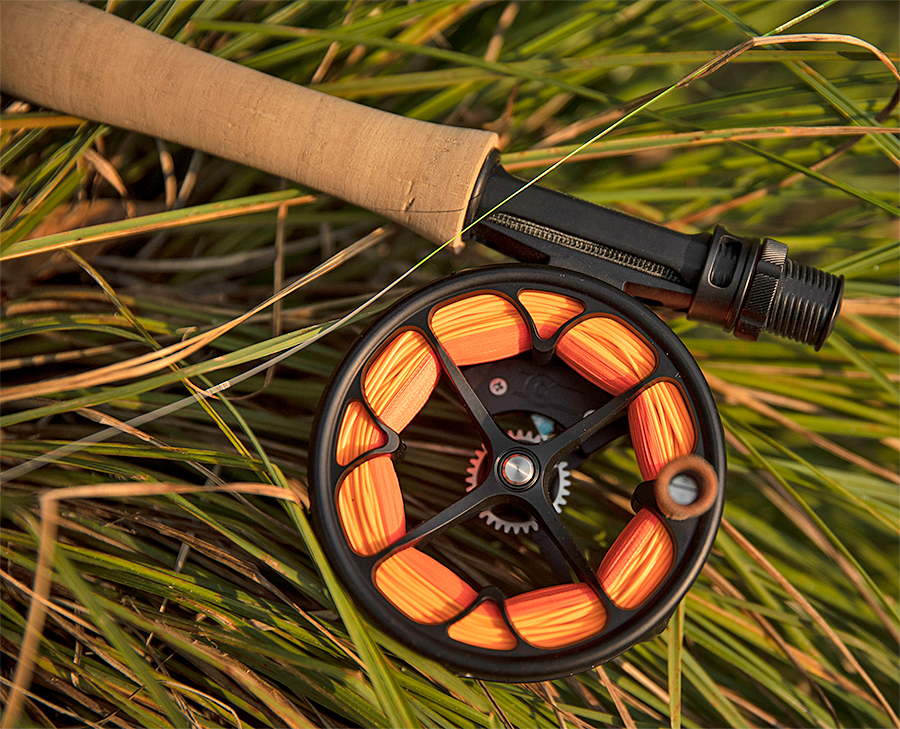 Ross Colorado Fly Reel Review

I was surprised recently to hear Ross was remodeling one of their most popular trout reels, the Colorado.  Yet upon receiving the sample and opening the box and the included neoprene reel case, I immediately understood.  They took an already beautifully machined reel and made it so much more.  The curves and rounded edges would induce envy in a swimsuit model.  No longer hidden with your backing and fly line, the precision machining is out in the open for you to see and enjoy.  The large arbor reduces line memory and increases your line pickup rate.  Not satisfied to stop there, they added more porting, even to the reel foot, to decrease weight.  The all-metal external clicker mechanism adds that special look to the back of each reel, with a machined silhouette of Colorado's San Juan Mountains. This is a big change from its predecessor, which had the mountains hidden once you added backing and a fly line.  At the same time, the placement of this metal plate adds appropriate weight to the reel next to the reel seat, giving it better balance with the rod.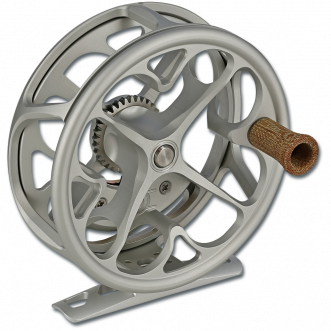 We got a sneak peek at the new Colorado in early October and were able to spend a day on our local Upper Sacramento River putting it through its paces.  I was pleasantly surprised by how smooth this reel really is.  Line comes off effortlessly, without worry of free-spooling or tangling.  I found the balance to be excellent when paired with the new Scott Centric 905/4, as well as a couple of other 5 weight rods we had on the trip.  In my opinion, this is one of the nicest click & pawl reels to come out in recent years, and is a must-have for small stream fishing.
The price increase on this reel, from $295 to $335, is worth every penny, and keeps it at a solid price point for a click & pawl reel. It is now available in either a matte black or a softened platinum finish, and Ross has added reduced size options appropriate for either 2/3 or 4/5 weight rods.
– Terry Jepsen
Click HERE to purchase or learn more about this great reel.