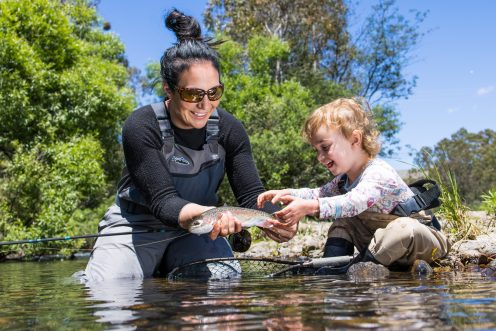 Last year Patagonia created a bit of excitement when they released their new Swiftcurrent line of waders. These attractive waders were touted as their most innovative and durable waders to date, and having spent time in these waders on the water, we'd have to agree.
A great deal of innovation and development have gone into Patagonia waders over the years. Just short of five years ago, the reboot of the Rio Gallegos waders turned heads as Patagonia really made advancements with durability, breathability, and fit. And now, with the Swiftcurrent waders, Patagonia has really outdone themselves and reached the next level with these waders.
While we love the look of their new Forge Grey, we can't rave about these waders for looks alone. Let's break down appealing several aspects of these waders that are most seen on the water:
Durability
Let's be real: Good waders aren't cheap, so angler expectations are high when it comes to several aspects, notably durability. The Swiftcurrent waders are as tough and durable as it gets, and Patagonia claims that their H2No® Performance Standard fabric is "the most durable, puncture-resistant and comfortable waterproof/breathable materials Patagonia has ever made." That says a lot coming from Patagonia.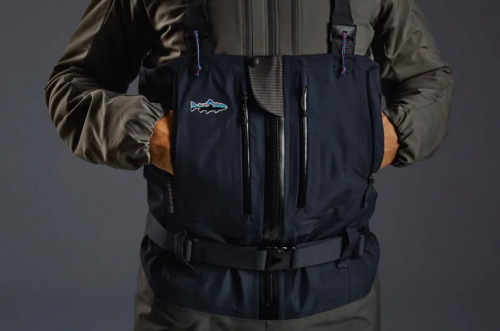 Performance
It's not really the waders that perform, but waders can easily support or restrict angler performance on the water. Both breathable and warm, anatomically fit but also allowing a range of movements on rocks, hiking, and in the water, it's very obvious that these waders have been designed for anglers by anglers and brought in years of feedback and research and development into the design process. Additionally, it seems they've thought of just about everything when it comes to the "extra" features that anglers enjoy in waders from the size and warmth of pockets to daisy chains for tools. With the Swiftcurrent waders, it seems Patagonia thought of everything.
Fit
We're not only impressed with the anatomical and athletic fit of the Swiftcurrent waders, we're also impressed with how they've eliminated annoying excess material from the chest all the way down to the booty. A good snug booty means more warmth, more comfort, and even less foot fatigue. Between men's and women's sizes, there are more than 20 different sizes, so it's very likely you'll find the perfect pair.
We couldn't be more impressed with the Swiftcurrent waders from Patagonia. They hit a home run with these waders.