Reasons to use a travel agent for your next fly fishing trip
We get asked all the time why anglers should use a travel agent when they can book directly with the lodge. This is a great question that I wished more people asked, so I'm going to share a few of the best reasons in this post.
You won't pay an extra dime for their services – it's free.
You don't pay an extra penny. There are no hidden or increased costs when using an agent. The agent makes their money from the lodge, not from extra costs passed on to you, the angler. Why is this an advantage, you might ask? Read on…
You get unbiased advice on what trip will best meet and exceed your expectations.
A huge advantage is that you get an expert opinion and professional, unbiased advice. We have no interest in upselling you to a higher-priced lodge — we want to make sure you get the most out of your fly fishing vacation. Maybe you want to catch loads of bonefish every day, or maybe you are only interested in monster bones and are content hunting for just one or two memorable fish each day. It's possible the next thing on your list is catching dozens of ocean-bright silver salmon on retrieved flies until your arms are tired or swinging for a few big king salmon. Maybe you want to travel to Alaska for those big rainbows you've always heard about. Well, did you know there are several very important questions you should be asking to make sure you end up at the right place? There are so many online options – most stating they are the best – that it is easy to become overwhelmed. That's where the experts come in. An agent will help you find the perfect destination and lodge. Many lodges advertise being the best, and in fact some of them are… at very specific things. So you need to make sure you book a lodge that caters to your very specific desires.
You have an advocate if something goes wrong.
Booking through an agent gives you someone who will advocate for you if something goes wrong. Like we say here at The Fly Shop, "We've got your back!" We saw this time and again during the COVID pandemic. Many who booked directly were stuck with whatever the lodge decided to do. However, those who booked with an agent had help in navigating the constant changes to policies (rollover costs, cancellations, etc.). Some who booked directly thought they would be covered because they had travel insurance, but most of those policies didn't cover the pandemic, so many anglers were left with questions and dissatisfied with the outcome. But agents such as The Fly Shop® fought back against the handful of operators who tried to implement draconian rollover charges and advocated for our clients.
COVID was an anomaly when it came to travel challenges, but there are always smaller details that will pop up from time to time. What happens when your flight is delayed in Houston due to weather? How do you let the lodge in the Bahamas know that you will be arriving a day late?  Will there be someone there to meet you and get you to the lodge? What happens when an emergency at home requires you to cancel your trip? With an agent by your side, these issues are easily managed. An agent will contact the lodge to inform them of your delay and make sure someone is there to greet you and get you to your final destination. Unable to make your trip? An agent will do their best to find a replacement angler to help you get all or part of your money back. Direct bookings often don't give these same services. A lodge has no incentive to find a replacement angler, as they already have your money (and therefore been paid for the week).
You'll receive accurate and time-tested information on travel and equipment.
A quality agent also provides the documentation and details so you know what to pack, what to expect once you arrive, any shots or vaccines you may need for a specific county, and tackle and gear lists. And we're not talking about boilerplate checklists – these are details accrued through many personal visits to the destinations, as well as having a close working relationship with the lodge owners and guides. Agents, such as The Fly Shop®, don't make these lists to sell you gear but rather to make sure the traveling angler is well prepared and has the best opportunity for a wonderful and successful holiday.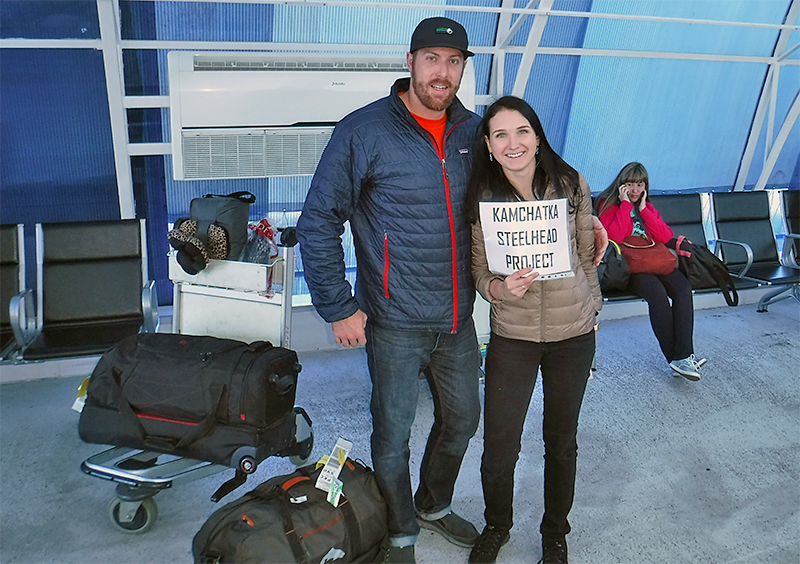 You'll have a partner and friend who will do everything they can to make your next fly fishing trip a success and memorable experience.
There you have it – for all these reasons – using a professional agent like The Fly Shop® for your next fishing trip is the smart way to go.