Stillwater Fishing
The Peaceful Alternative
by Mike Parker
As the water drips down from the paddle blade, and you quietly glide across the mirror-like surface of the lake, you finally take a moment to exhale.
Just a day earlier you were stuck in traffic, horns blaring, with a thousand of your closest "friends." Now you're floating 20 feet away from a heron, and your presence is unnoticed.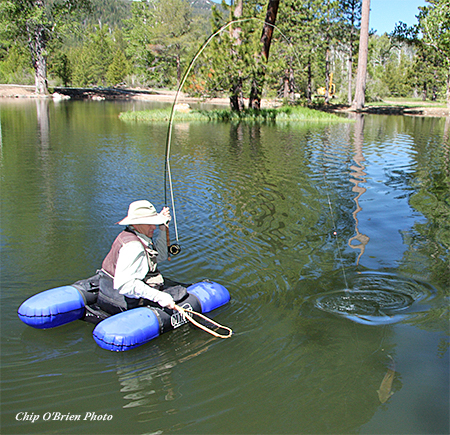 At first, the rise doesn't seem like much, but you unroll your cast, and your dry fly settles just inches away from the target. In that moment, your anticipation is interrupted by a very subtle take. The Trout Lake fish, a very healthy Eagle Lake strain rainbow, dives deep in the cool water several times before you gently slip your net under the prize. For a moment, as you release the fish and it slowly disappears back into the depths, you realize that you're the sole angler on the lake except for the heron, which is now dining on an unsuspecting frog.
Northern California may be renowned for its many freestone rivers, but there are many stillwaters perfectly suited for fly fishing. When the rivers and creeks are blown, heated up, or overcrowded, lakes and ponds can be the one place where you can find water to fish, and they are a great alternative to find solitude and get away from the crowds.
What I've come to love and cherish about fishing at a snail's pace is that the serenity is almost deafening. No 100-mph bass boats, no crazy ass jet skiers, and, in fact, no noise at all. Just you, the birds, and the ever-present sound of surface-feeding trout.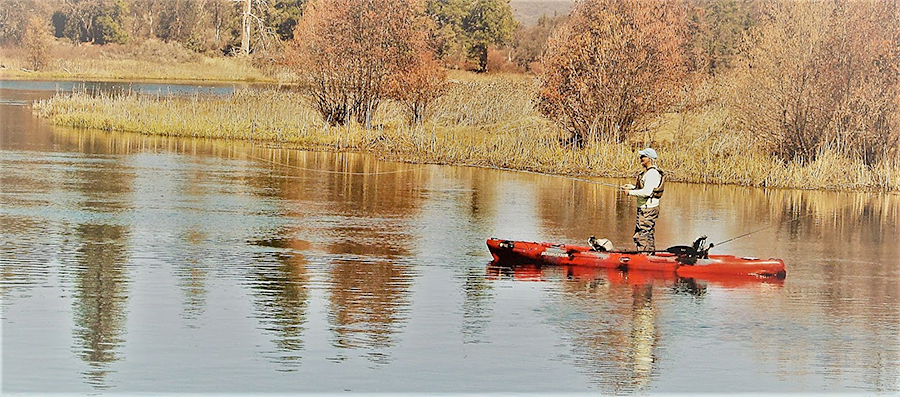 The beauty of fishing stillwaters lies in its simplicity. A boat, a kayak, a canoe, or float tube, along with a PFD, a decent net, a selection of flies (chironomids, dries, and a few Wooly Buggers), SPF clothing, and sunscreen are all that's needed.
California gems such as Trout Lake, Bass Lake, Baum Lake, and Manzanita Lake, to name a few, all lie within a very easy drive from Redding.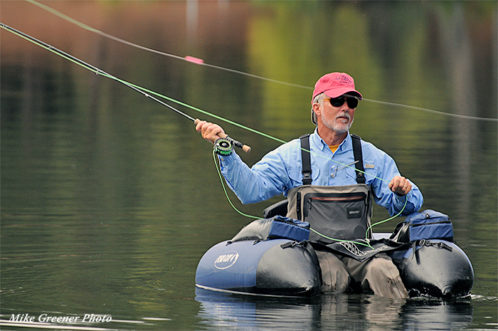 In the next few weeks I will be posting about these Northern California stillwaters, the seasons, fisheries, and how best to plan your trip.