8 Reasons to Hire a Guide for Your Next Fly Fishing Trip
by Bryan Quick
Some of you may be wondering if it's worth hiring a professional fly fishing guide for your next day on the water. This is a valid question, and one that deserves to be explored. Guides these days are not cheap and represent a major investment. Let's dive into this question in detail and examine the pros of booking a guide.
What are some reasons to hire a guide?
You're unfamiliar with the fishery
Your time is limited, and you want a better chance of catching fish
Your friends are fishing with a guide, and you want to as well
You want to improve your skill level and learn from a guide
Fishing is hard as it is, and you want to fish during your trip
You don't own the right gear and equipment
The waters require a guide
There should be additional safety on the water
Unfamiliar with the destination
Like many of us, the idea of travelling outside our home waters and fishing something new is not only exciting but rewarding, as your fishing trip is now an exploratory expedition. Some of us like the idea of starting from scratch and figuring out a new fishery on our own. The thrill is in the hunt, and the hours spent searching online for any and all information, talking with fly shops, monitoring fishing reports, organizing data, and getting ready for an exploratory and actual trip is fulfilling. In this case you should prepare yourself for ups and downs, and outright failure – which is all part of the game and journey. But not everyone has the time or desire to do all this research. Maybe choosing the region was enough, and now you want to hire a guide on the first day of your trip. This is a great way to get familiar with the area with the help of a local expert. Local guides know the area waters and often they can help you with information on other rivers, streams, and lakes in the area. Hire a guide.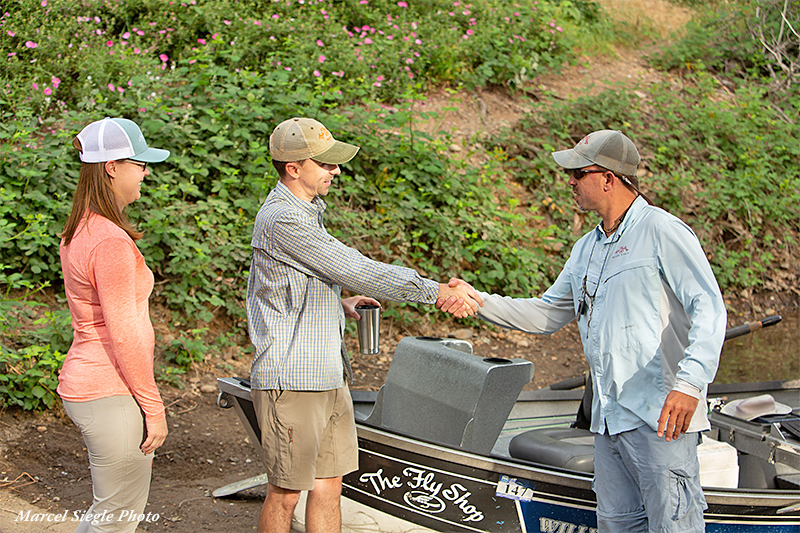 Time is precious
With the way we speed through life, managing all the different tasks that seem to steal our free time – work, family, exercise, eating, sleeping, shopping, walking the dog, etc. – a lot of us don't have the time or energy to dedicate toward a DIY fly fishing day. If you are short on time and want to show up and fish, then hire a fly fishing guide. Period. Put yourself in the capable and professional hands of a hardworking guide, and let them handle the details. When you are finished for the day, jump back in your rig and head home with memories of a successful day on the water.
Your buddies hired a guide. Should you too?
If you are joining your buddies for a weekend of fly fishing, and they all have hired guides, then bite the bullet and do the same or split the cost with a friend. You won't be fishing with your buddies if you are the only one without a guide. Most guides in this situation know fellow guides they feel comfortable working with and can recommend. Now if this is a family fly fishing trip and you want a chance at getting quality fishing in, then hire at least one guide (although two is better). We like to split the day, with each boat having one parent and child in the morning, then switching so the parents share a boat for the second half of the day. This gives you and your spouse a little alone time in the boat solo with a guide but also time with the kids. It's a win-win for everyone.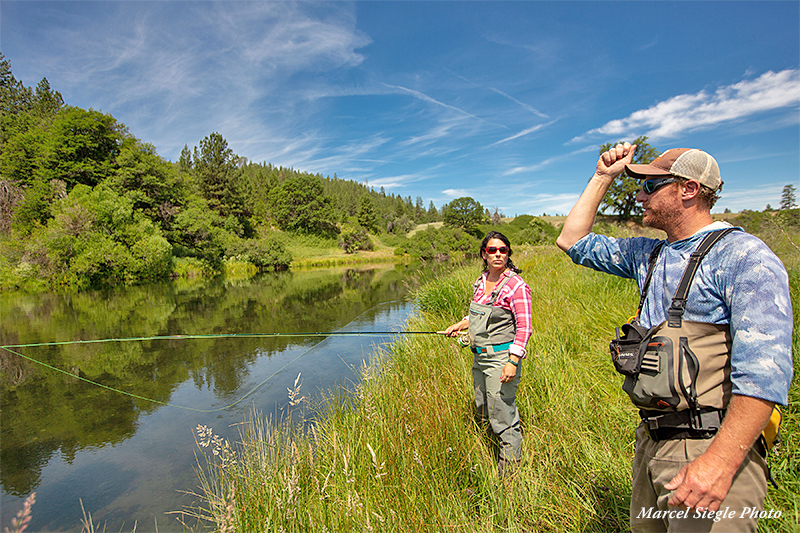 You want to improve your fly fishing skills
The absolute best way to learn how to fly fish is to hire a guide, and not just any guide, but a guide who likes to teach, is a good communicator, and is patient. You will learn more in one day with a good "teaching guide" than you will fishing twice a week on your own for months on end. You'll end the day a better angler and with a new skill set that will benefit you while you fish on your own.
Your leisure time is valuable
You work hard, and if you just want to have an enjoyable day on the water and leave the work to the guide, then hire one – simple as that. Guides are pros at what they do: They'll tie on your flies, net your fish, fix a great shore lunch, tell some good jokes, and get you back to the launch ramp safe and sound, well-rested in a state of Zen. They do the work so you don't have to. Be good to yourself and hire a guide.
Fly fishing can be overwhelming
Maybe you are new to fly fishing. Or maybe you fish with a spinning or baitcasting rod and want to give fly fishing a try but don't want to spend a bunch of money on gear that you may never use again. Well, test drive fly fishing by hiring a guide for the day. Make sure you hire a teaching guide and that all necessary equipment is provided, including a rod, reel, flies, tippet, and leader. By the end of the day, you'll know if fly fishing is for you and if you want to get more serious about it. Additionally, if you don't own a drift boat, jet sled, or flats skiff, which are major investments, then your money is better spent hiring a guide who has the right vessel for your quarry.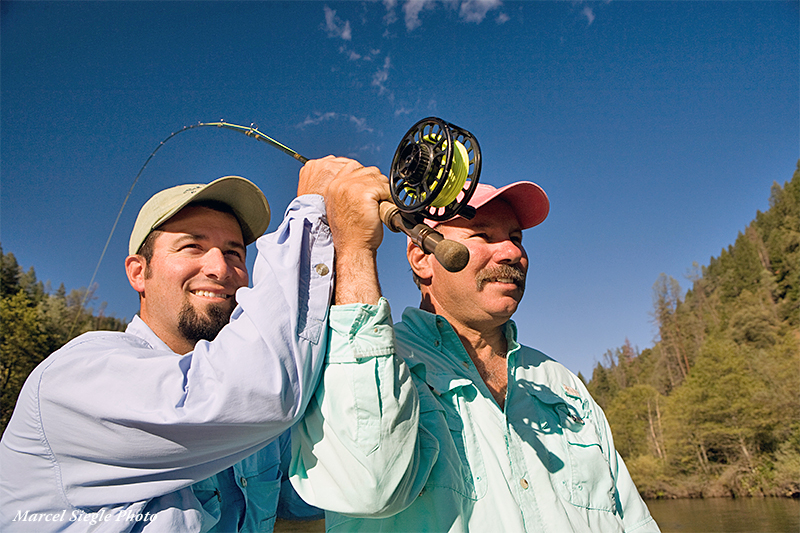 Some waters require a guide
There are some waters that are either so special, fragile, or tightly controlled that you need to hire a guide to fish them. They are rare, but they are out there. Some British Columbia steelhead rivers and Atlantic salmon rivers in Iceland come to mind, where if you are not a resident, you must fish with a guide. So if you want to fish these hallowed waters, you have no choice but to hire a guide. You will more than likely have a better chance of connecting with fish using a local guide who knows the waters and fish.
Safety on the water
There are some waters that are just too dangerous or remote to fish on your own. For example, the Black Canyon Float on the Gunnison River in Colorado is no joke. There are some Class IV and V whitewater rapids that challenge the pros. Same for "The River of No Return" – the Salmon River in Idaho – which is serious whitewater. On stretches like this, it is important to rely on the pros. And the same can be said for fishing the Marquesas Keys in South Florida, 20 miles offshore from Key West or the Florida Everglades, where you'll find 2,300 square miles of mangroves, channels, and swamps, and where even local watermen can get turned around and lost. So play it safe, and if you want to fish a nasty piece of water or some super remote fishery, hire a guide and get home alive.
We've been guiding fly anglers in the surrounding rivers and streams of Northern California since 1978. We know the ropes, and we're the only guide service holding permits for the Shasta, Trinity, Six Rivers, Klamath National Forest lands, and all the regional rivers, streams, and fisheries administered by the Bureau of Land Management. Give us a call if you are planning to visit Northern California for an upcoming fly fishing adventure. We would love to help make your vacation something you'll remember for years to come.