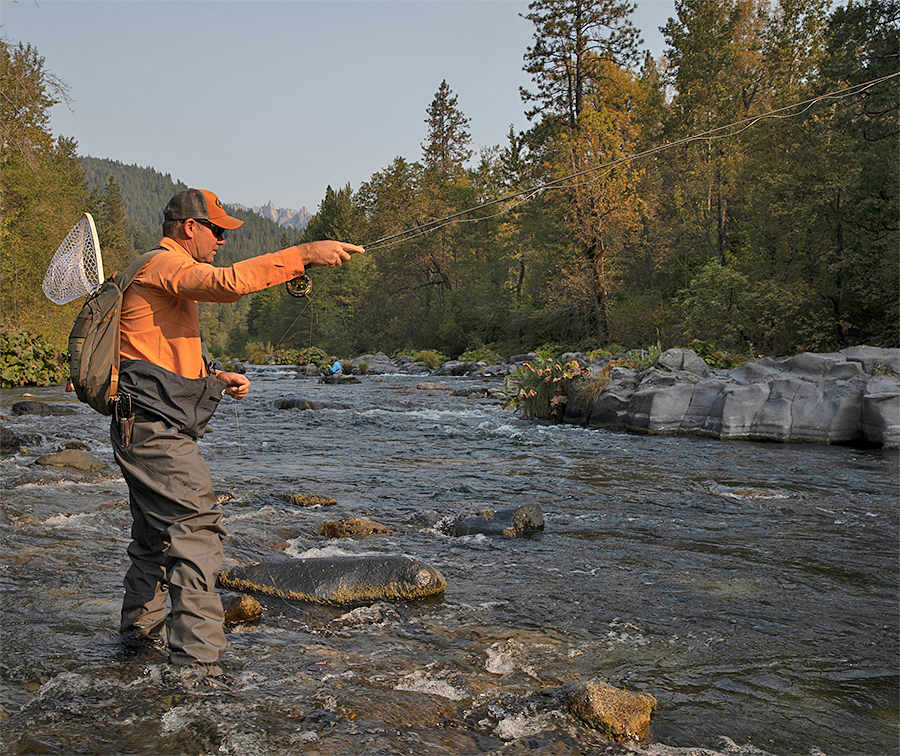 We've been hearing about Euro nymphing, a version of the old "high sticking" that many of us grew up doing, for quite a while. Euro nymphing just takes that type of fishing to the next level — but with long and lightweight rods, specialty lines and leaders, and even a uniquely sparse group of flies. Although this seems to be simplified, there are a lot of technical aspects to this style of fly fishing. Take for example some of the flies, which most of us would walk by in the bin and wonder why someone barely dressed a jig hook. But Perdigon style flies, such as the Sweet Pea, make for excellent "tag" flies while the "anchor" flies are similar but with a giant tungsten bead to keep them on the bottom. This style of fishing puts the angler back in touch with the trout and the flow of the river. You're no longer limited to watching an indicator float down the river, nor are you limited to a "perfect drift," as you are now more in control of the flies and the line.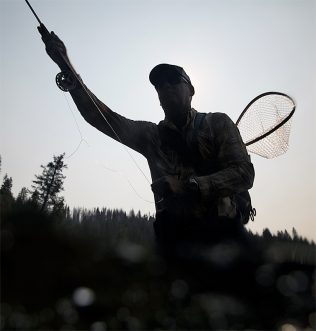 We were lucky to get out on the Upper Sacramento River a couple of weeks ago with our own Chris King and Michael Kaplan, and Echo Sales Rep Matt Callies to put the rods listed below to the test. Chris and Matt have been doing Euro nymph for years, and both have their own favorites when it comes to rod, reel, line, leader, etc., but this gave everyone an opportunity to fish all these rods next to each other.  The rods are listed below from least to most expensive.
Chris King, who has been doing Euro nymph for quite some time, was the perfect person to share his reviews of the following rods:
Echo Carbon XL Euro Nymph:
If you're looking to pick up a Euro stick to dabble in the technique a bit, but you're not yet ready to sell your 9'5 weight and go all in, look no further than the Carbon XL. This little gem will get the job done when those little trout get quick on the grab.  If you've ever thought about trying Euro nymphing, this a ridiculously good rod for the money that will get you started. A no frills workhorse, the Carbon XL is responsive enough to detect light takes and forgiving enough to protect light tippet.
Echo Shadow II Euro Nymph:
The Shadow II is a giant leap for Euro Kind. Super light, super responsive, super forgiving, and well, just super! It's a big step up from the Carbon XL, so if you are serious about the Euro technique but don't want to break the bank, give this little stick a look. You can add length sections later if you want it longer, and you can even buy an additional counterbalance weight kit to dial in the balance. It's sensitive enough to feel the little guys slap at the fly and soft enough to protect light tippet. The Shadow II is definitely a game changer for those days that you are committed to using the long pole.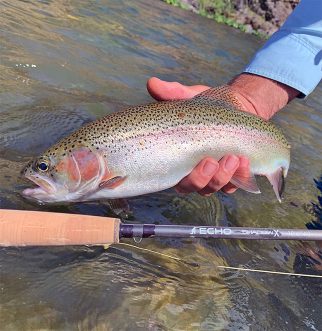 Echo Shadow X Euro Nymph:
This is the quintessential stick for the die-hard Euro-thrasher. The Shadow X is wicked light in the hand  — even small children could hold it above their heads for a full day of crouching behind rocks. It's so light, in fact, that we found our knees gave out before our shoulders did. With a super responsive tip, this rod will not only detect the subtlest of takes, but we're pretty sure we could also feel the temperature change in various water columns. It comes complete with counterweights that you can add to balance out your favorite reel on the bottom. And that reel seat will even remind you which flies you should be using with some super cool graphics. There's plenty of power in reserve for the big boys and not so fast that you can't fish 6x from the tippet ring down. As a true competition rod, it will throw dries with delicacy and roll cast an indicator a country mile. If Euro nymphing is your game, the Shadow X is THE rod.
Winston Super 10 Euro Nymph:
If you are a true fly rod connoisseur, you will not find a better-appointed rod for Euro nymphing. Painted that familiar "Winston green" with a burl reel seat and shiny nickel lock rings, the Winston Super 10 will bring you joy to fish even if the fish aren't cooperating. In traditional Winston fashion, this rod is super forgiving for the light tippet necessary to get the perfect drag free drift. There is still plenty of power in the butt section if you find a "good one." The tip on this series is not as sensitive as others on the market, but this rod will perform well when you need to go back to traditional tactics like dry flies and indicators.
– Chris King
Master Certified, Two-Handed Certified and an emeritus member of the Casting Board of Governors for Fly Fishers International