Perfect Fly Fishing Gifts for Father's Day
Father's Day is just around the corner and we have come up with some wonderful gift ideas for that very special person in your life.  Dad, this one's for you!


As we grew up we all knew that our father was the coolest!  And we all still believe this, it is a fact.  Now you can get the coolest cat in your life the coolest shirt obtainable anywhere, the Sol Tropic Hoody.  This technical shirt is the lightest high UPF shirt there is.  It will maintain its 40+ UPF protection even when it's wet.  Developed for high humidity environments, it has all the do-dads, thumb loops, the scuba hood, and it looks great.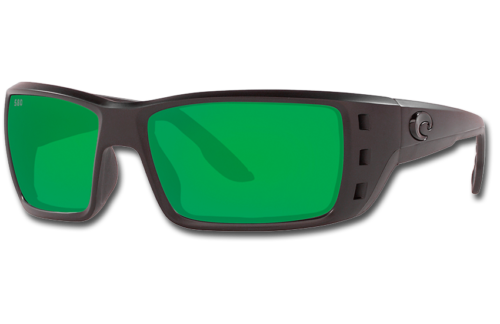 Dads can be cool, but we all know their fashion sense can use a boost from time to time.   Be a good kid and help them out in this area with a pair of Costa Polarized Sunglasses!  Not only will they look great, you will also be showing them how much you love them and their well being by providing industry leading sun and UV protection.  Their superior vision will likewise allow them to out-spot the guides on their flats trip.
20/20 Magnetic Tippet Threader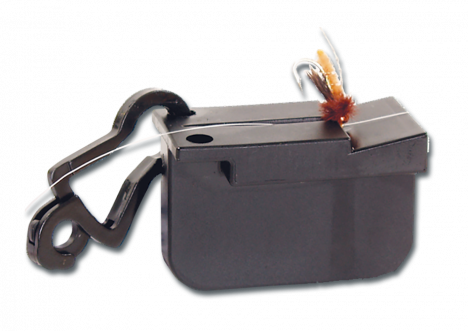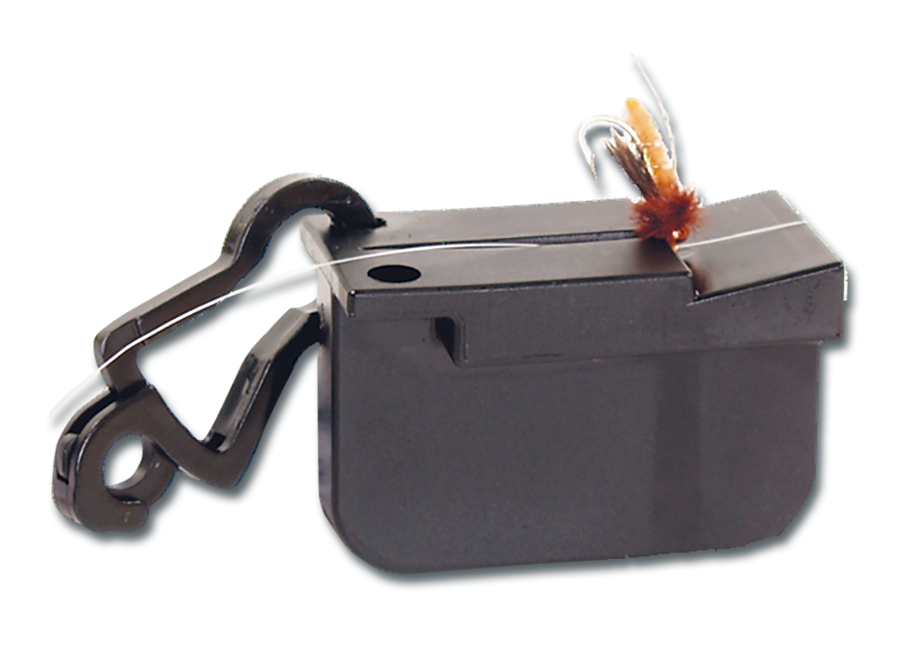 Even the best dads out there will need help when the light gets low and the flies are small, this handy gadget is an economical way to save his day when it comes time to get that #22 Parachute Adams strung up!  Nothing is as infuriating as finding yourself thigh deep in prime water with Caddis popping off in swarms, watching noses poking up slurping down dries when you can't get your dry strung up.  Spare pops the agony and hook him up with the threader!


Nothing chills a vibe like watching your fly pop out of a nice fish's mouth just as you are about to land them.  These aren't the kind of memories we cherish, however, and if your father fishes on foot or out of a boat, we've got a net that will help save the day.  And nets don't just help you land fish, they help you keep them healthy for a clean release.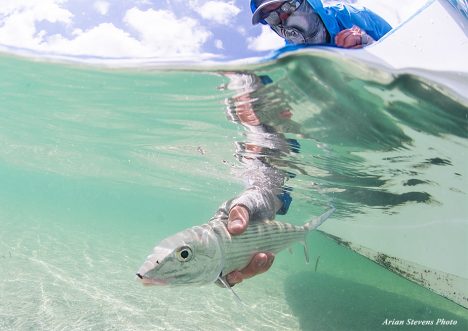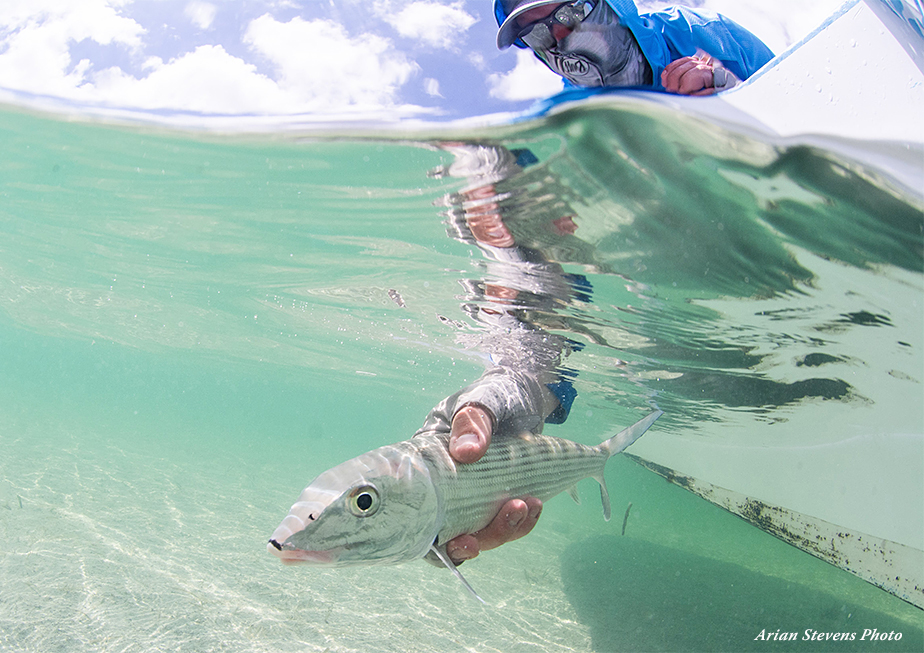 Buffs are the OG face and neck protection, and their latest iteration was able to improve upon the best.  With 50+ UV protection, 4-way stretch material, seamless construction, built-in bug deterrent, a variety of stylish colors & patterns, and now Polygenic odor control, it is easy to see why no one has been able to match this product.  And your dad can never have enough around.


What's on your father's bucket list?  Chances are that floating a picturesque freestone river, casting large dry flies or streamers to hundreds of hungry, wild trout, and returning to world class dining to watch the sun set over  is one of them.  No?  Maybe making shots to tailing Redfish on the bow of a skiff  in the Gulf is more their style.  If you would like to help your dad complete his bucket list, you don't necessarily need to break the bank.  Two great examples are Kingfisher Lodge in Montana on the Bighorn River has been in operation for decades putting clients on large Rainbows and Browns while providing world class accommodations.  And Bay Flats Lodge in southern Texas is a wild and adventurous saltwater flats destination right in our backyard.  Getting to either is easy, and both offer a variety of lodging and guided fishing packages from a one night stay up to an entire week.
Guided Day of Fly Fishing for Dad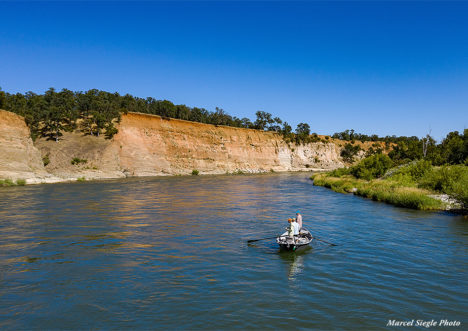 We can't think of anything better for your dad than to spend a day on the water with their kid.  We guide a variety of locations, either from a drift boat on some of our larger rivers, or wading rainbow-stuffed smaller streams up here in NorCal.  We have the best professional guides anywhere and a day spent with a The Fly Shop guide is fun, productive and can be instructive as well.  If your dad needs some time to unwind and hook into a whole passel of fish, set him up with a guided day, he will not be disappointed.
3-Day School Spey School at Gold River Lodge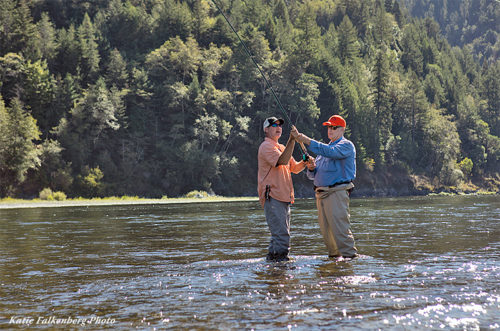 Speaking of Bucket Lists, if Steelhead, Atlantic Salmon and Alaskan Silvers & Kings are on it, chances are swinging flies on large rivers will be on the agenda.  Two-handed fly rods are the tool of choice to chase these fish for many reasons, and if your pops is looking to pursue this item on his list, the 3 Day Spey School on the Lower Klamath is the definitive venue to get him a solid footing in the swing fishing world.   With a Certified Instructor staff, great accommodations on the estuary of a storied steelhead river, and center-pinned on the most prolific run of fish, anyone who wishes to become an effective Spey fisher will come away from this school with new and improved skills.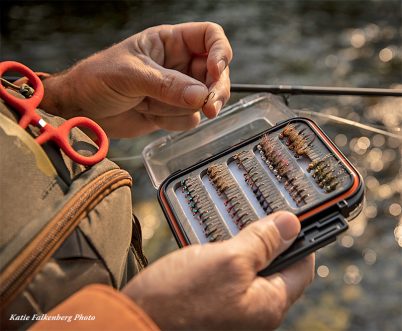 An inexpensive accessory, but an important one that every fly fisher uses, is the fly box.  Flies are integral to the sport and chances are your father owns a few.  Well, probably more than that.  The fly box is a simple way to organize, safeguard and store your flies as well as have them ready to go when needed.  We have some nice ones that are not super expensive, like our Signature Double-Sided Waterproof Fly Boxes that slip right into your breast pocket, or Fishpond's Tacky Day Pack Flybox.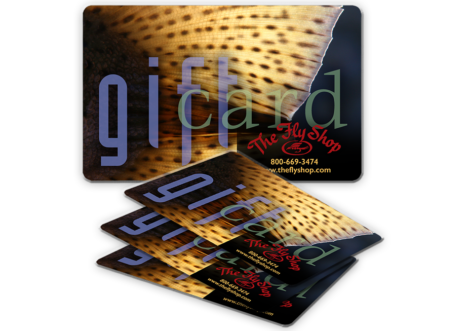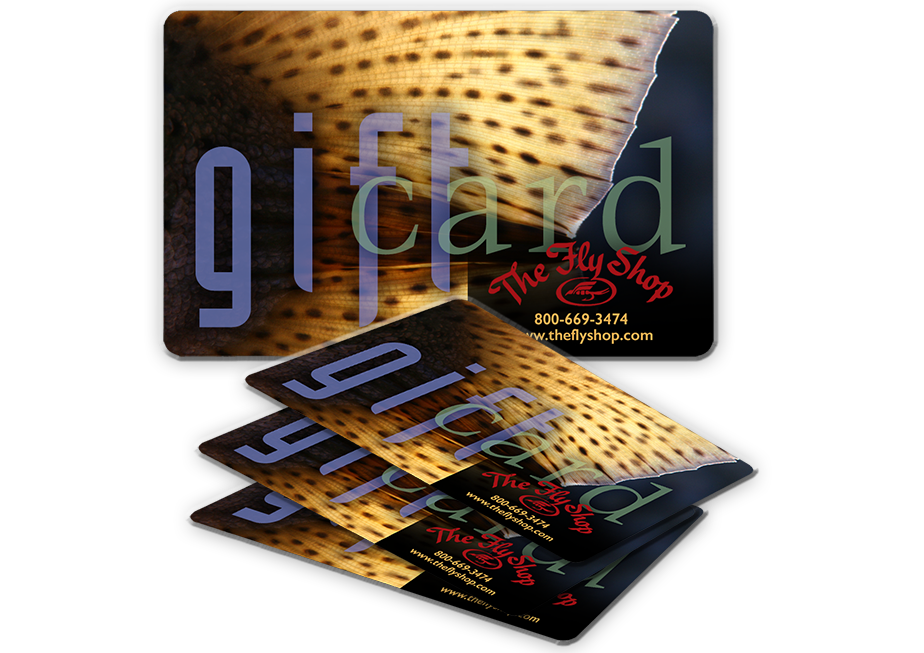 Does your father already have a trip scheduled?  Does he tie his own flies?  Own every rod, reel, fly line, and tippet size?  Not sure what he's going to go after in the next few weeks?  Help him cover any last-minute needs, fly purchases, leaders, hats, or whatever, with a Gift Card.   He can apply it towards any of our online store items, Private Waters, Guided Fly Fishing Trips in Northern California, or to any of our International Fly Fishing Destinations.
Not seeing something that you are looking for?  You can find all kinds of other products in our online catalog.  This gets updated regularly with new products as they become available.
Happy Father's Day!