Last-Minute Gift Ideas
The holiday season is here, and it reminds me that many of us are last-minute shoppers. Maybe you've already gotten the big gift(s) and are still looking for that perfect stocking stuffer. We all get busy with other things this time of year – holiday parties, meal planning, normal day-to-day routines – and too often we realize the day before we need it that we forgot something and end up rushing out to the closest store to come up with anything.
Fear not! We've put together a list that will hopefully help with last-minute shopping. Many of these fly fishing items will make great stocking stuffers or additions to the gifts you've already purchased.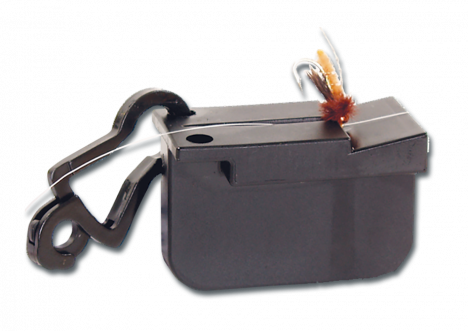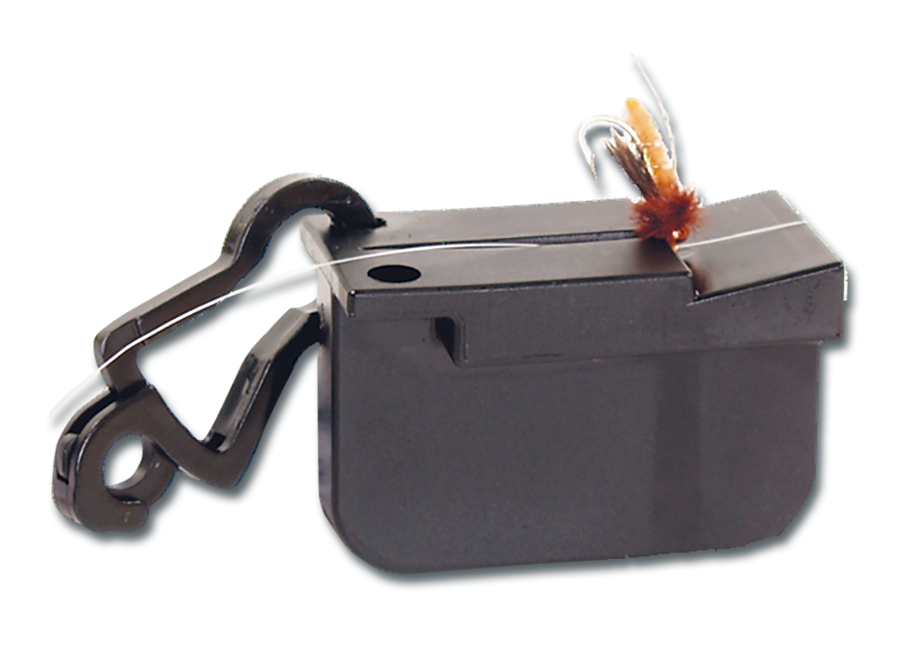 20/20 Magnetic Tippet Threader – $11.95
No one enjoys standing in a blizzard hatch amid rising fish while trying to tie on a fly. And I can't tell you how helpful this little tool is when on the river at dusk trying to hit the evening hatch. No longer are you spending time trying to thread your tippet through the eye of the hook while the fish are rising in front of you. Nor are you having to put on your magnifier glasses to see both the tippet and fly. Simply put the fly eye down on this baby and thread your tippet down the indented line. All you have left to do is tie the knot and you're back in the game.
Buff Coolnet UV+ – $24.00
Sunscreen is a must, of course, but for the best chemical-free sun and UV protection for your face, neck and ears, you need a physical barrier between you and the largest nuclear reactor in our solar system.  Nothing beats the Buff Coolnet – these were the first and remain the best. These simple tubes help protect you from the sun and keep you comfortable. The UPF 50+ face coverings will keep you from getting burned and keep you from being stinky with their built-in odor control. Some similar products have uncomfortable seams that cause irritation, but the Buff tubes are seamless for continued comfort. A must have for every angler.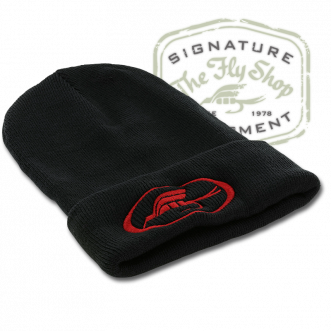 TFS Beanie – $24.95
If you are an outdoor enthusiast you probably have a few beanies in your wardrobe. We've made our own, both with the cuff or without. These warm, comfortable beanies come with an embroidered TFS fly logo and will keep your fishing pal or loved one nice and toasty on cold days. Both can also fit over your favorite fishing cap so you can keep the good luck flowing.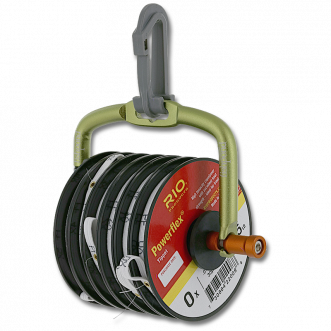 Fishpond Headgate Tippet Holder – $19.95
Tired of waiting for your fishing buddy to rig up while they spend an eternity rifling through their vest or sling looking for tippet? The Fishpond's Tippet Holder is a great gift – for both of you! This great tool can be attached to many different things and puts your favorite tippet spools right at your fingertips. Designed to be attached to most, if not all, of the Fishpond products, it can also be added to any D-ring. Holds seven standard spools of tippet and comes equipped with a built-in razor cutter so you aren't having to get out your nippers.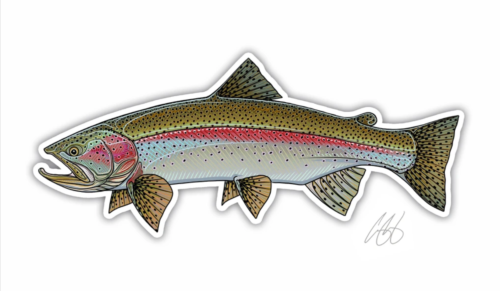 Casey Underwood Fish Decals – $5.95
We're not sure there is a better way to represent your favorite species than with one of these decals. Designed for outside use, they are perfect for vehicles, boats, fly boxes, or rod tubes. Heck, help remind your fishing pals with one of these stickers for their coffee mug that you need to get out and fish more often. Casey is a great artist who has hit it out of the park with these fish decals. Measuring only 5 1/2″ L x 2 1/2″ H, they aren't gaudy and look great.
Water Views – $45.00
When fly fishers aren't on the water, they're generally thinking or dreaming about the landscapes they love. This book features a stunning collection of aerial fly fishing images taken for Winston Fly Rod Company while the owner of the company, David Ondaatje, explored wilderness areas, local rivers, lakes, and oceans with a fly rod over the past several years. It will keep your fishing pal or loved one connected when they can't be on the water.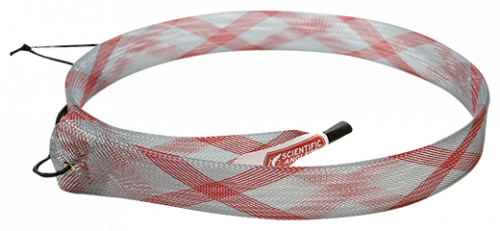 Scientific Anglers Rod Sleeves – $16.95 – $29.95
'Tis the season for merry spirits, and one thing that will always harsh that mellow is a tangled rod. This is one that most people don't think about until they are on the water and moving from one spot to another. We haven't seen anything better for transporting rigged rods than these tubes from Scientific Anglers – they are guaranteed to take the Jingle-Jangle out of a rigged rod during transport. Just load your rigged rod into the sleeve, and your worries about line tangling in brush or catching on things is gone. It also works great for storing rigged rods in your boat so you're ready to fish as soon as you hit the water. Available in full or half sizes.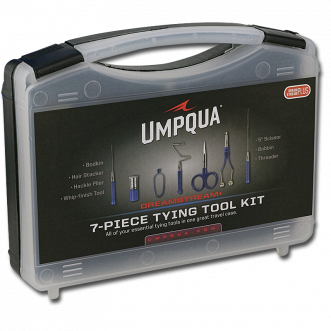 Umpqua DreamStream Fly Tying Tool Kit – $79.99
If you are just getting into fly tying, you are probably starting to realize that quality tools matter as much as quality materials.  This seven-piece kit comes with everything you need and more. Don't waste your time fighting with cheap tools – invest in this quality kit that will make fly tying much more enjoyable. Many kits come with tools that will wear out quickly and often won't work properly for long, but that can be easily remedied with this amazing selection. It includes a carrying case for travel or storage.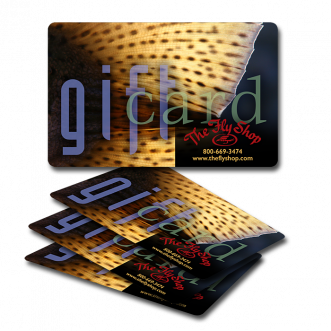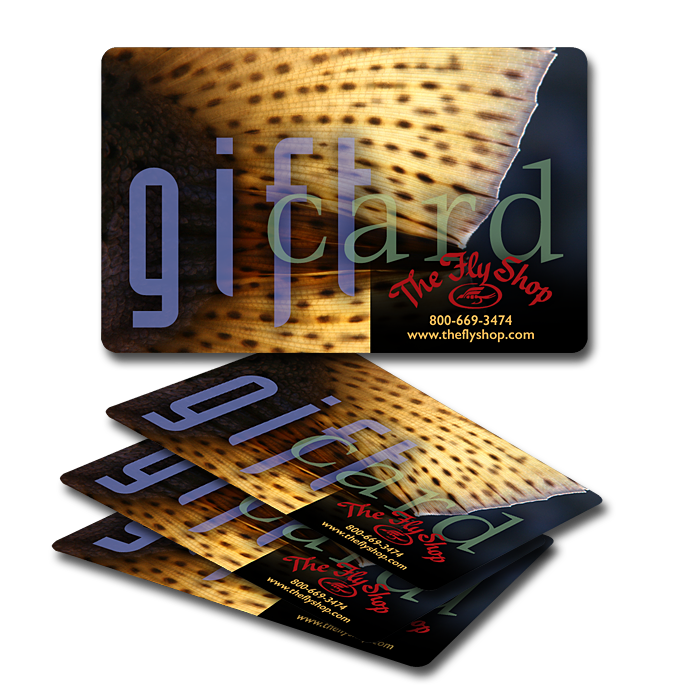 The Fly Shop Gift Card – $10 – $1,000
Is a gift card a total abdication of your gift giving responsibilities? Absolutely not! In fact, this is one of the most loving and well-considered gifts for your fly angler. Fly fishers purchase many small items, which can comprise the bulk of their budget, and you can't always predict what flies, tippet, leaders or other odds and ends they will need, so a TFS Gift Card ensures your beloved fly fisher will have peace of mind when they are heading out to fish or if they need to make some last-minute purchases before a trip. Sometimes they never know what they'll need – until they need it.