Reasons to go on a Hosted Fly Fishing Trip
The Fly Shop® is world renowned when it comes to our travel department. This is not by accident, but by design. Being essentially a travel agency specializing in fly fishing, we try to keep it simple and do one thing to the best of our ability. Customer Service. From the most comprehensive trip travel and tackle planners in the business to working with our travel agency partners on domestic and international flights, charter flights, airport pickups, ground transfers, and layover accommodations, we lead our customers from start to finish on all of their adventures. We have been to the lodges we represent and know what is required for a successful angling adventure. We have 40+ years of experience in fly fishing retail and will set you up with the right gear for your trip. We know that your time on the water is precious and we pride ourselves in making sure that every aspect of your fly fishing holiday is exceptional. Want to see this level of customer service first hand? Consider joining us on one of our Hosted Trips with one of the pros from The Fly Shop®. The following are just a few reasons why we think a hosted trip is a great way to leave the work to us so you can make the most of your fishing time.
We get quite a few questions concerning trips hosted by a team member of The Fly Shop®.
What's the deal with these hosted trips?
Why go on a hosted trip versus going on my own?
What's in it for the host?
What's in it for me?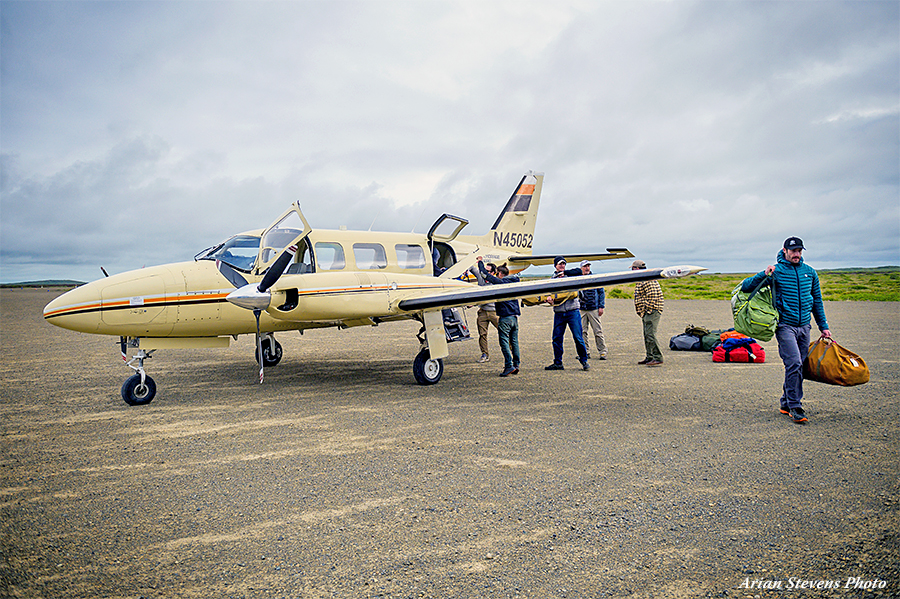 Easy Travel
Some destinations, like Alaska, Montana, or Canada involve simple travel logistics. However others like Chile, Argentina, Mongolia, Bolivia, etc. require much more complicated travel and arrangements – airport pickups to customs, charter planes, overnights, visas, etc… When you join The Fly Shop on a hosted trip, we will be there to help and facilitate all of this for you. Even better is that we are travel professionals, we do this for a living, so we've seen it all and we can be especially helpful if there are any travel hiccups. We know who to contact, where to be and when to be there. The Host runs "point" for the group from start to finish. It just makes sense to have a travel professional in your corner making sure every minute detail has been addressed and is in order. That makes for easy and seamless travel.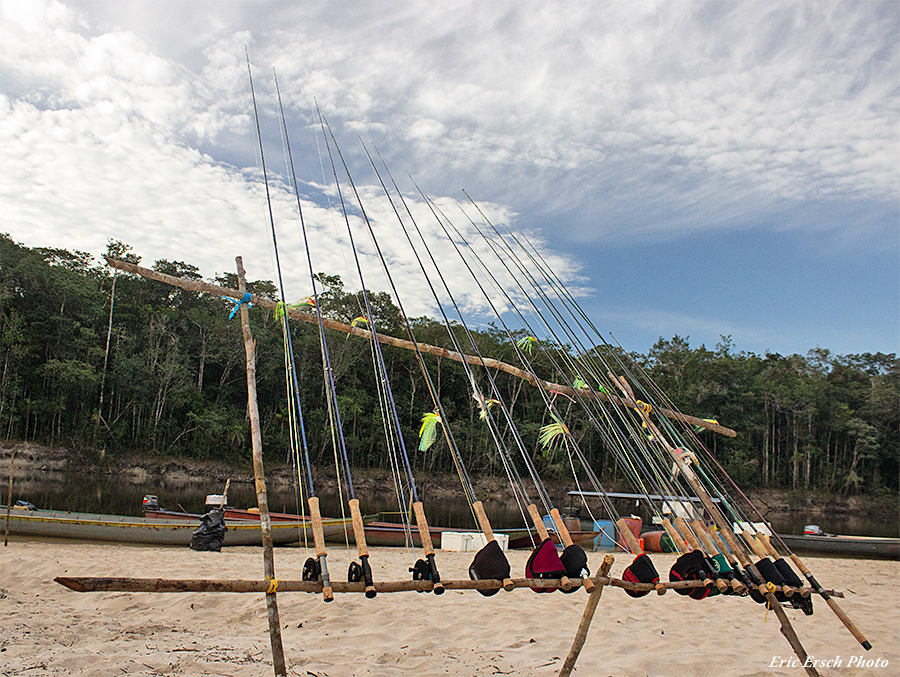 Gear
When you travel with one of the pros from The Fly Shop®, this gives you the opportunity to try out some of the newest and best gear on the market.  Instead of casting rods in the lawn at your local fly shop, you get the chance to use them on the water, actually fishing. From the latest rods and reels on the market to new fly patterns, leaders and other terminal tackle, we will have plenty of gear. Of course, you'll want to bring your favorite set up for the trip, but at the same time there will be additional gear your host will be carrying for you to try. And if your luggage gets lost or you break a rod, no worries, we have you covered. On Chris Kings' last trout trip to Montana, he had 9 rod and reel combos with him to cover everything from dries to trout Spey. This is the kind of service that we pride ourselves on at TFS.  When we are on a trip with you, we do our best to make sure that everything is perfect.  When that particular fly is working and you've run out, your host will have you covered.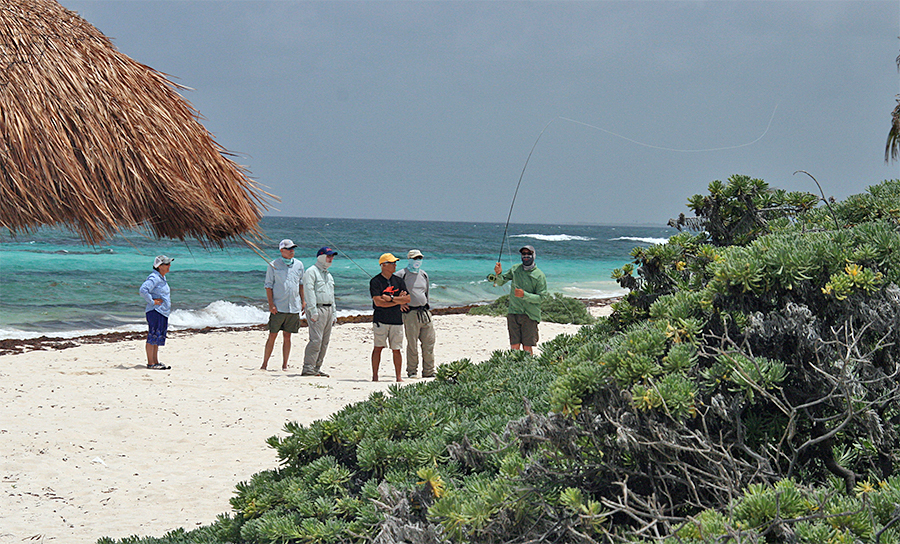 Instruction
The pros at The Fly Shop® love to share their field knowledge. All of our hosts have guided, some for many years and others are still on the water, instructing and showing guests a great time every day. We are passionate about sharing our love of fly fishing with others and are patient and sensitive in the manner in which we share it. We want to make sure that everyone on each trip is successful.  And there is no better way for us to do that than to be there on the water with you. On hosted trips we will be fishing along with you, sharing our expertise with the local guides on the best way to put you on fish. You will find that your host from The Fly Shop® is gracious on shots at fish or insisting on taking the back seat in the drift boat. And they are always humble at the dinner table.
The host's job isn't to outshine the guests, but to help them to shine and have an amazing time.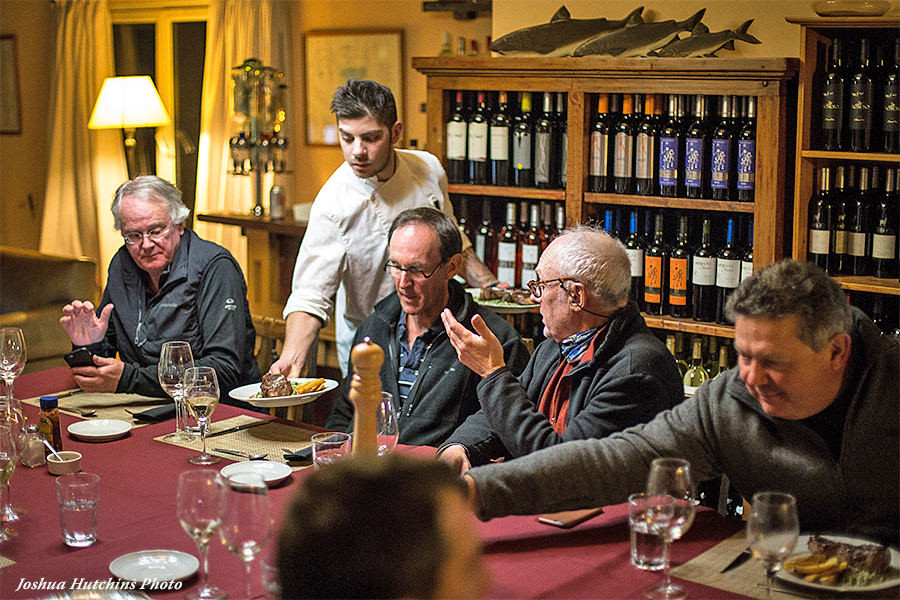 Red Carpet Treatment
The lodges we represent always roll out the red carpet for every guest of The Fly Shop®, no matter when you go. However, when one of us is on the trip, the carpet is dry cleaned, ironed; not a fiber is out of place. As someone that continually sends the lodge guests, they are always over the top with their hospitality and service while we are there. Usually it is the lodge that has asked us to host a trip, as they know the value in showing you (and us) a good time.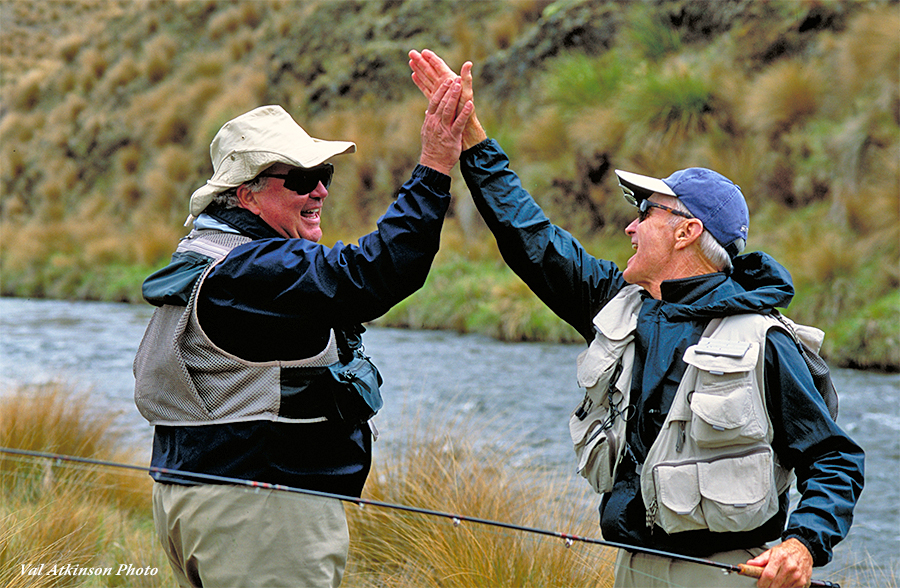 Avoid paying the single rate
If you are a single angler who does not have a fishing partner, hosted trips are a great way to avoid paying a premium as a single angler. We will do our darndest to pair you with a like minded angler that you can share your fishing day with. Who knows, you might just meet your next fishing buddy.
Advocacy
We are your advocates, first and foremost. When you're not happy with an aspect of your trip, the host has your back. The host is the conduit between you and the outfitter and will do everything within their power to rectify the situation.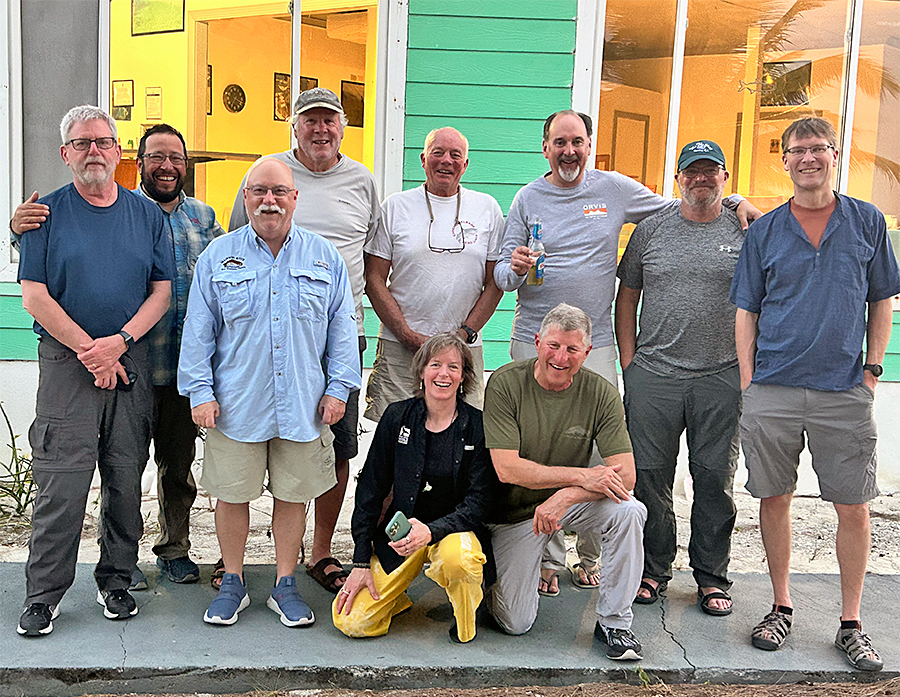 Make New Friends
There is a common thread with anglers on a hosted trip. Your host will have an idea of who to pair up for fishing partners based on their relationship with each of the guests on the trip. We've done this before and we have an innate ability to read the room. Most of us are avid photo buffs and usually have a good quality camera with us. What better way to re-live a great trip than with a great photo of you to share with your family and friends or hang in your den or office.
Check out the video below from a recent hosted trip by Chris King to the Bighorn:
Take a look at some of our upcoming Hosted Trips and join one of The Fly Shop® Pros on their next adventure!