The Fly Shop®
Big Game Signature Premium Fluorocarbon
140 lbs Test | 1.05mm Diameter | 15 Meters
Finding Big Game fluorocarbon leader material in the United States for the last 5+ years has been like pulling teeth. With Zippy brand leader exiting out of US markets, it was nearly impossible to get your hands on anything heavier than 80-pound fluorocarbon, anywhere in the country! It was insane, we were in a black hole vacuum of the heavy-duty leader material we needed for the trophy fish that we were looking for in waters around the world. Without it we were just plain undergunned for the Goliaths.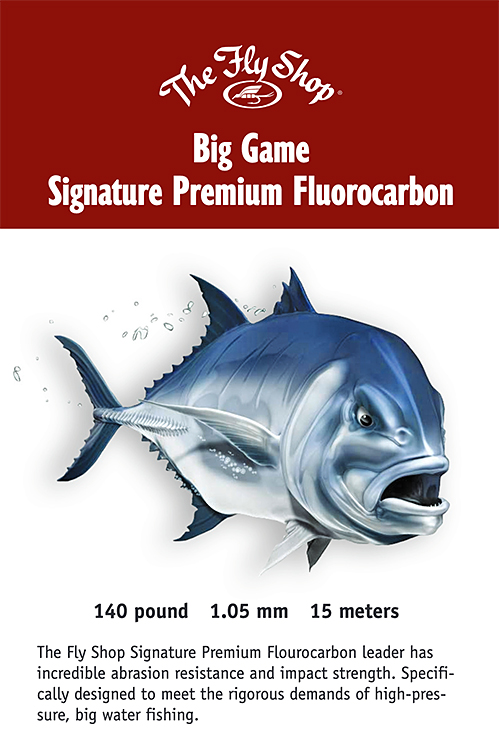 After years of trying to source a new company in the US that could provide us with fluorocarbon suitable for the big jobs around the planet and regularly and reliably deliver leader material suitable for the task, we finally hit pay dirt! We turned to our friend Masa Katsumata in Japan, and he had exactly what we were looking for. Masa produces all of the Trouthunter tippet distributed throughout the US, the best new leader material to hit fly fishing in the last decade… We needed something that could hold up to GT's on the flats of the Seychelles, Arapaima in the Brazilian Amazon, Big Tarpon in the Caribbean, Belize, or Mexico and Sailfish and Marlin in Pacific Guatemala and the Galapagos… and Masa delivered! He gave us a few options to choose from and we ended up with a material that is absolutely perfect. 140-pound test fluorocarbon, supple enough to not coil badly and easy to tie knots in…  We had absolute confidence in his Big Game Fluoro, but we still needed to test it in the field, so we sent it straight into the most intense Gladiator Arena in all of fly fishing, the Seychelles, to test it against the mighty Giant Trevally that swim there, and the coral they love to use to their advantage.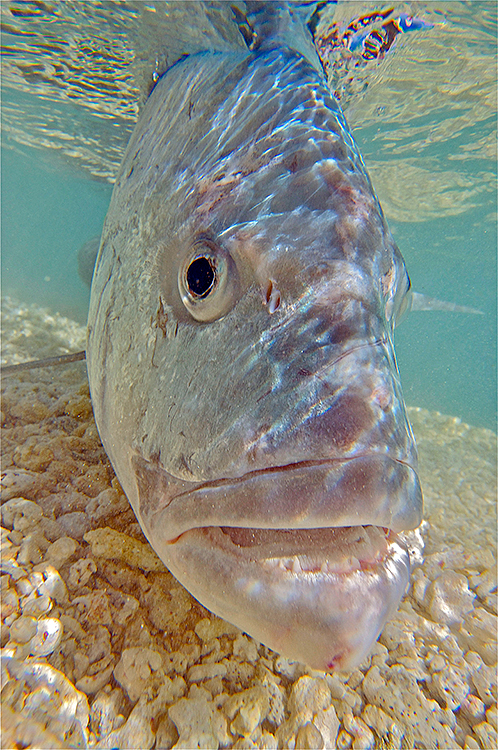 The Fly Shop's NEW Signature Premium Fluorocarbon proved to have incredible abrasion resistance and impact strength against big powerful GT's. Specifically designed to meet the rigorous demands of high-pressure big game fishing, it lived up to its hype, no knot failure or slip, and never breaking on coral, despite being raked through it more than once. We brought in a few leaders that looked terrible, plastic shavings hanging off like someone had taken a cheese grater to it, but it maintained its structural integrity and brought big fish to hand. This premium fluorocarbon is extremely supple for its size and straightens beautifully, which allows your big streamers to swim naturally, while at the same time offers incredible abrasion resistance and a ridiculous breaking point. In addition, tying knots in this stuff is remarkably easy, which is a very important factor when looking for big game leader material.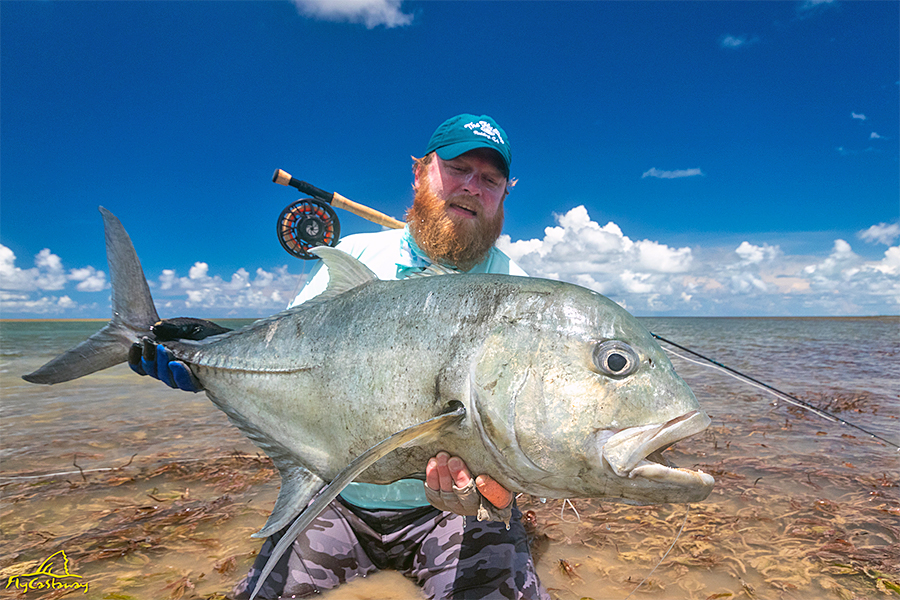 The FlyCastaway guides in the Seychelles are a collection of some of the finest and hardest working saltwater professionals we know of. Their skills are razor-sharp and their dawn to dusk work ethic is legendary. They have spent more time wrestling trophy GT's and other beasts of the Indian Ocean than anyone alive, and they have earned the right to have strong opinions when it comes to gear and rigging for their fisheries. No place on Earth is quality equipment more vital than in the Seychelles, especially when targeting GT's. Rods, reels, lines and of course leader material have to be the best, anything less leads to catastrophic failure. So when we showed up with our new Big Game Fluorocarbon, they were understandably skeptical. But after working with the material and putting it to the test on the flats of Providence Atoll, they gave it a resounding thumbs up, and we couldn't agree more!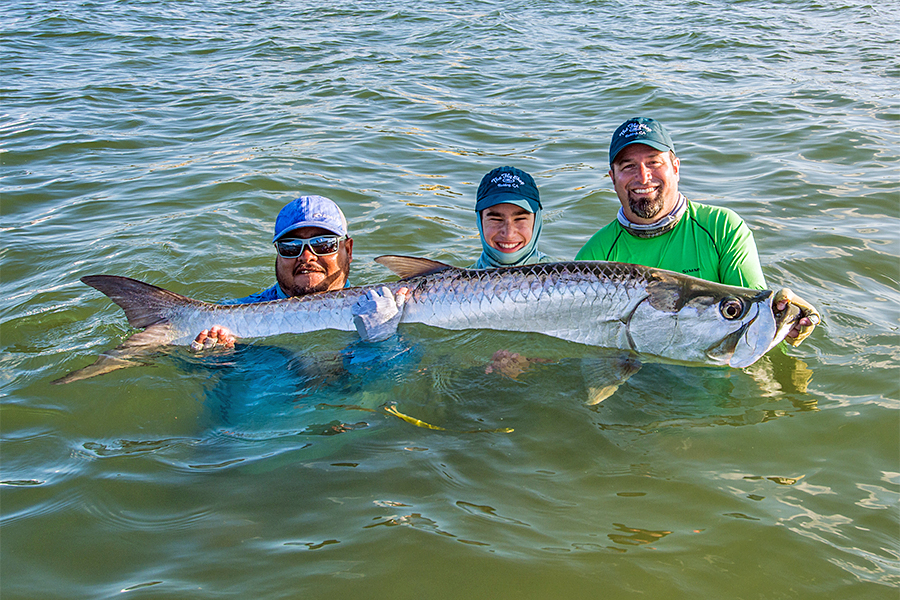 The next time you are planning a trip to pick a fight with the biggest fish, anywhere on the globe, make sure to pick up some of our NEW TFS Big Game Fluorocarbon. You'll be glad you did!