Essential Gear for Alaska Coho Salmon Fly Fishing
Oncorhynchus kisutch
The Coho, or "silver salmon," is one of six Pacific salmon species and arguably the most popular salmonid to pursue with a fly rod in Alaska. Typically, coho average 8-12 pounds, although fish weighing in the high teens and exceeding 20 pounds are quite common depending on where you are fishing. The current world-record coho salmon weighed 33 lbs. 4 oz (15.08 kg).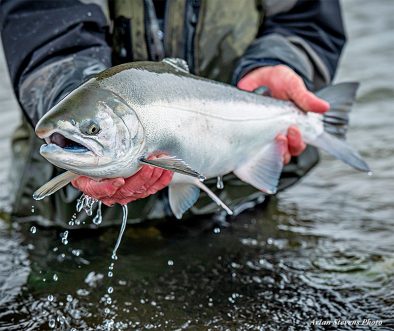 In their ocean phase, coho salmon have silver sides and dark-blue backs. As coho enter their natal spawning waters, their jaws and teeth become hooked and they develop bright-red sides, bluish-green heads and backs, dark bellies, and dark spots on their backs.
Did you know that there are actually six species of Pacific Salmon? Most North American anglers are unaware of one of them…
Chinook – Oncorhynchus tshawytscha
Coho – Oncorhynchus kisutch
Chum – Oncorhynchus keta
Pink – Oncorhynchus gorbuscha
Sockeye – Oncorhynchus nerka
Cherry – Oncorhynchus masou – Only found in the Far East!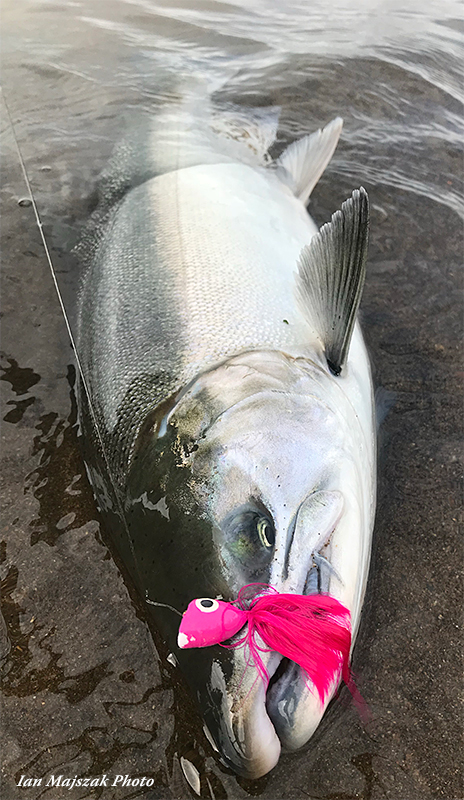 If ever there was a salmon that by design was perfect to fly fish for, it would be the silver salmon. They are very aggressive on stripped flies, both on the surface and subsurface, and when hooked they immediately launch themselves into the air, cartwheeling across the water before their reel-screaming strong runs. Coho do not have the brute strength and body mass as chinook salmon, but they are strong fighters and a high-volume-catch species. It is not uncommon to land dozens of coho during a fishing secession, and in some cases a hundred silvers have been landed in one day by one angler. Having the proper fly fishing equipment that can withstand that kind of high-volume angling is critical. The following essential fly fishing equipment is what you need to effectively fish for coho salmon in Alaska, Canada, and most anywhere else they swim.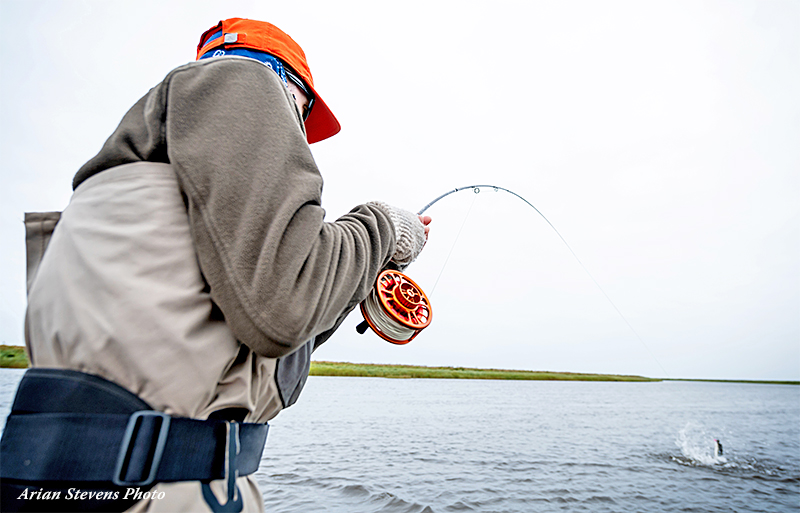 Method of Angling
Although we have taken plenty of coho with a down and across swing of the fly, the majority of fish are caught by stripping a brightly colored streamer underneath the surface of the water or waking a dry fly on top, across their field of vision. Coho salmon are different from other Pacific salmon, as they tend to seek out quiet water to hold in. Typical water where you will find coho is in back eddies, lagoons, on an eddyline between moving water and still water, pools, or stillwater tributaries. When first encountered, coho will be found high in the water column, almost sunning themselves, and a carefully-landed surface pattern usually results in a follow and take. As more and more fish are hooked, the coho will drop down in the water column and be susceptible to subsurface steamers stripped back to hand.
Although double-handed fly rods and switch rods can be used to fish coho salmon, most anglers will opt for a single-handed rod in the 7- to 9-weight category.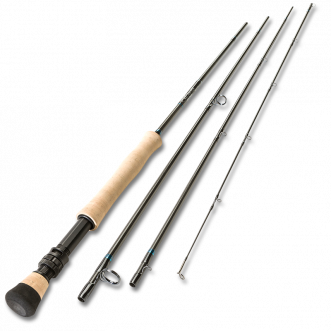 Single-handed fly rods
For most anglers, silvers are best fished with a 9' or 9' 6" graphite rod designed to cast a 7 to 9 weight fly line. Having a spare rod is always a good idea.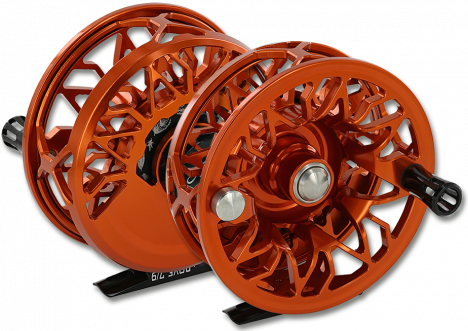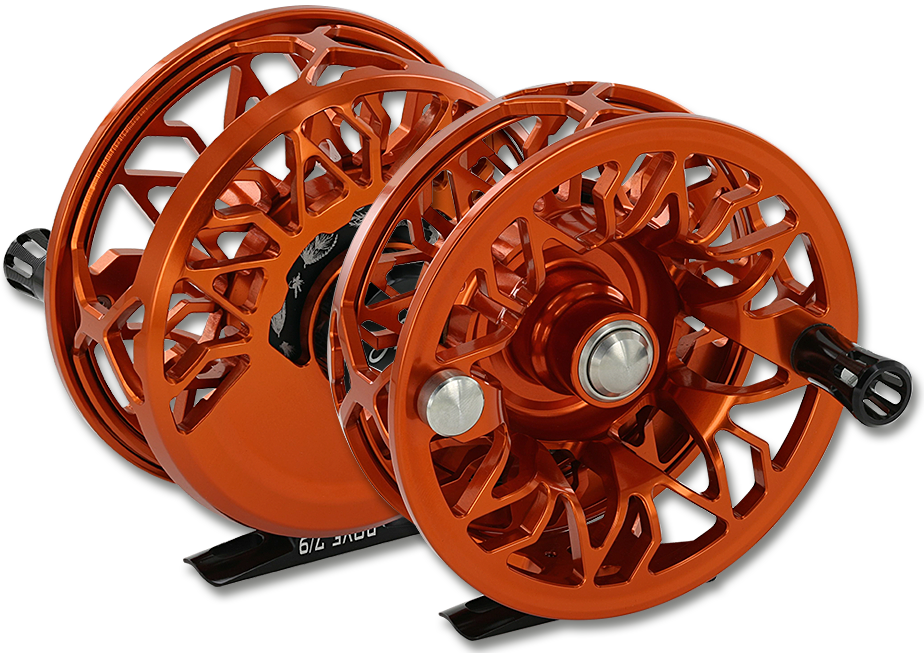 Single-handed fly reels
A high-quality, single-action (direct drive) fly reel with a rim-control feature is what to look for in a fly reel appropriate to handle mint-bright coho and the high number of fish you will be hooking, fighting and landing. The reel should be equipped with a smooth, reliable, preferably disk-drag system. Reels should be filled with a minimum of 150 yards of fresh 20 or 30 lb. high-visibility backing. Reel models to consider might include: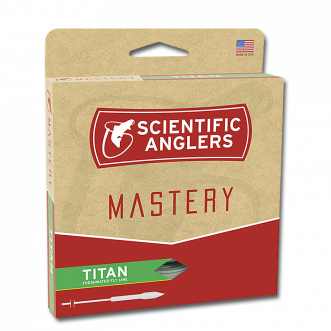 Single-handed fly rod lines
90% of the time you will fish for coho with a weight forward floating line. That's not to say that having a light sink-tip or at times an intermediate sink-tip won't come in handy, but a floating line is a must.
Preferably a weight-forward fly line like Scientific Anglers Freshwater Titan Taper or their Anadro fly line. When conditions are right a floater can really come into play; either fishing a weighted wet fly just under the surface, or skating a Pink Pollywog across the surface. Often the only line you really need.
10' – 15' sink-tip: This can be an important line for covering varying water levels on the river. A Type III is just fine. We highly recommend Scientific Anglers Sonar sink-tip lines, in a Type III sink.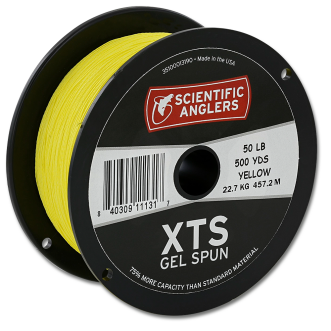 Reel Backing
You will see your backing once you hook a fresh chinook salmon, no question about it, so you'll need the good stuff and plenty of it. These beasts will test it like no other freshwater fish will.
Scientific Anglers XTS Gel Spun backing is rated at 50-pound test. You get what you pay for with this stuff. It allows 75% more capacity than standard material.
If you don't want to spend the big bucks on backing, at least make sure you put on 30-pound Dacron and ask Odin to watch over you.
Leaders
With your sink tips, use a short (4 ft) piece of 12- to 15-pound Maxima. Some guys use beefy Fluorocarbon too. For skating dry flies like a pink Pollywog or popper we like short leaders 7'6″ – 16 pound.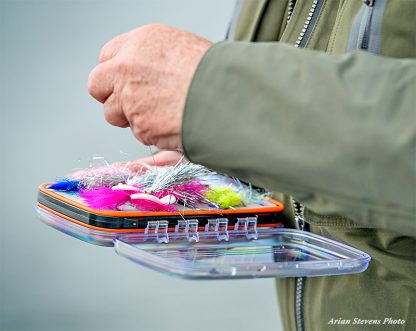 Silver Salmon Flies
Typical Alaska coho, chrome-bright fish in the 8–15-pound range, come flooding into late-season rivers with cold water temperatures. The fish are aggressive to the fly and screaming hot when hooked, and typically as aggressive to a surface popper as to a weighted streamer fished mid-depth. Traditionally-tied flies should be on hook sizes from 4 – 1/0. Egg-sucking leeches should be full and long, up to 4 inches in length. Flies should be tied full with lots of flash in varying colors and color combinations. Don't be afraid to tie and throw larger flies for these fish – they love 'em.
Make it easy on yourself and order our Alaska Silver salmon fly selection – it has all the flies you will want and need. Just tell us where you're going and when you'll be there, and our expert staff will make sure you have the correct flies for your angling adventure.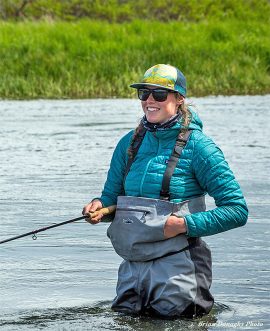 Clothing
The weather in Alaska is constantly changing – one day it may be 80°F and sunny, and the next day it could be rainy, windy and in the low 50s. It is also not uncommon to have frosty mornings and every type of weather in one day. By planning your clothing strategy around a layering system, you can easily adjust and adapt to changing temperatures and conditions. These insulating layers can be used in any combination, and not necessarily in the order listed. For instance, you may want to put your rain jacket directly over your base layer on a warm, breezy day.
Keep adding thinner layers on top of one another so that you can adjust for anything. From the waist up we use four layers – a base layer, then a thin fleece, then a puff jacket, then a rain jacket. Concentrate on synthetic fabrics in all your garments when packing for Alaska. Synthetic materials retain little moisture, "wicking" it away from your skin and "breathing" it out away from the body. This is important when you are walking in waders or when outside temperatures heat up. Remember, cotton garments are nice in the tropics but have no place in Alaska. When wet, cotton has negative insulating qualities and takes a very long time to dry.

Waders and Boots
You need the best waders on Earth – Alaska and British Columbia are no place to have your waders fail.  Wading boots should be sturdy, with a strong toe box and good ankle support. And remember, anglers are no longer able to wear felt-soled or other fibrous material wading boots in any Alaska freshwater fisheries.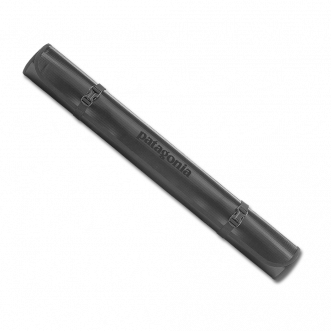 Luggage
You should never need to travel with a bag that weighs over the 50-pound weight restriction imposed by the airlines. It might be tight, but please stay under that. If you are over that mark, I guarantee that you packed stuff that you will never see or use during the trip. I promise. You do not need a fresh shirt everyday, you are fishing. Check your roller duffel, then use a waterproof backpack for your carry-on and carry your rod tube as the personal item, if they'll let you.
Important Items To Remember: