Introducing the NEW El Escondido Exploratory Trips Program with Patagonian BaseCamp for 2022
By Pat Pendergast & Mike Mercer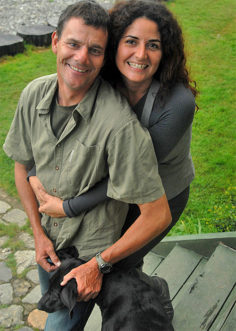 Over the past 10 years, Marcel Sijnesael, owner of Patagonian BaseCamp (PBC), has been acquiring a vast amount of land in the hidden valley of Río Escondido. The Escondido River flows freely from a lake that is surrounded by Queulat National Park, a massive 154,093-hectares tract of untouched wilderness. The area is pristine, private and remote, with limited access and zero development. With the help of Chile's National Park Service (CONAF), Marcel is developing a conservation project and has been able to construct a trail system through virgin forests for access to never-before-seen wilderness and world-class angling.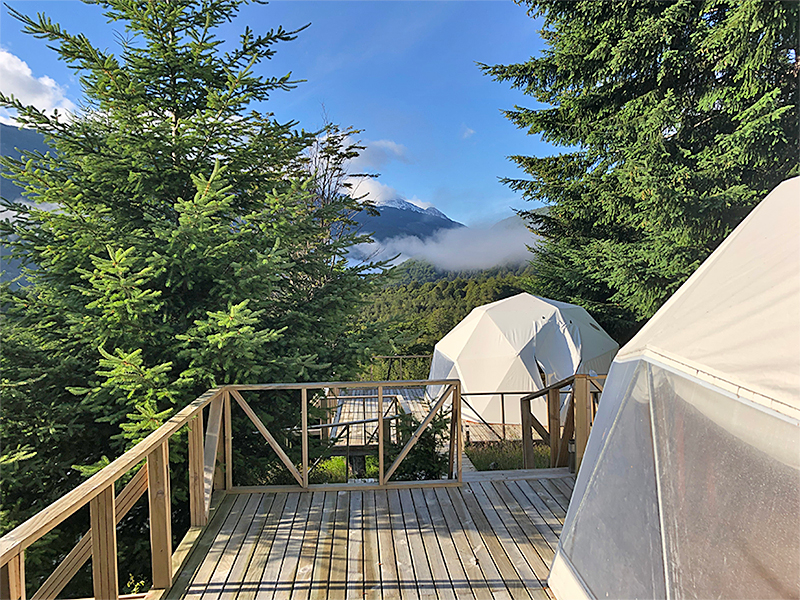 During 2019 and 2020, Marcel and his staff built a very comfortable camp for a maximum of 4 anglers, or a total of 6 guests. The camp overlooks an evergreen forest of the Escondido Valley and the turquoise waters of Lago Verde. The views are spectacular, and enjoying a morning coffee on a private deck will be just the start of each adventurous day at Escondido.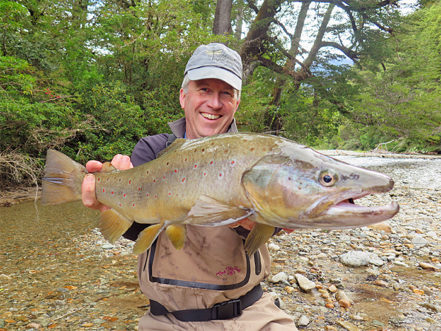 Last season Marcel, his guides, and a few of us from The Fly Shop® embarked on serious exploration of the valley and discovered amazing trout fishing. We caught spectacular wild brown trout up to 30 inches and great numbers of feisty wild rainbow trout. Most often the trout were taken on large dry flies while sight-fishing gin clear waters. We fished small creeks, larger rivers, small back channels, large lakes, small hidden lagoons, and even under waterfalls – the diversity of the fishery is unparalleled. But there is still much more to explore, and we would like to invite a few of our friends to be part of our first official exploratory season.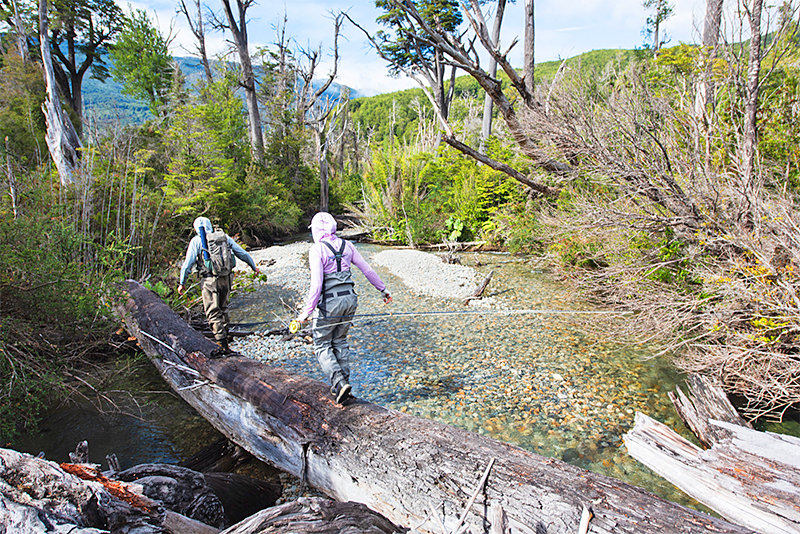 The Rio Escondido Valley is tucked away in an isolated corner of Chilean Patagonia, close to the Argentina border, and its waters are wild and virtually untouched. The trout you will stalk here will have never seen a fly before and are very cooperative. Access to these waters can be challenging, but for those who are physically fit, have a measure of adventure in their souls, and a willingness to go beyond the normal scope of fly fishing will be rewarded. Explorers should be prepared for a considerable amount of hiking, bushwhacking, log jumping, river crossing, horseback riding, and remote glamping in complete isolation. You'll sight-fish crystal clear waters for trophy-size trout in virgin territory. It's not a destination for everyone, but if you are game for a truly unique experience and want to be the first, Escondido is the wilderness fly fishing adventure you have been looking for. We couldn't be more bullish on this unique, once-in-a-lifetime opportunity, all orchestrated by Marcel and his talented team of guides and staff at Patagonian BaseCamp.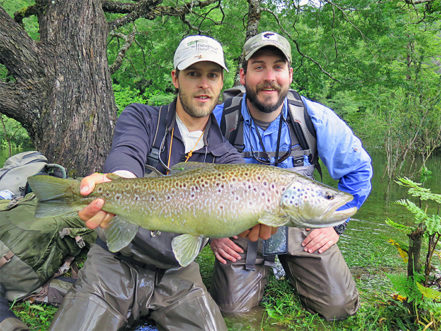 There are only seven Escondido Exploratory weeks being offered for a maximum of 4 anglers per week in January and February of 2022. Space is limited to keep this fishery as wild and fresh as when we discovered it.
The weekly rate is $5,995 per angler, for shared lodging and guides, and includes the round trip charter flight from Puerto Montt, vehicle and boat transfers, licenses, and all food and drinks, with an open bar.
Help us make history, and become a member of the 2022 Escondido Exploratory Team.  "PBC" opened its doors to traveling anglers 15 years ago, and in that time has established itself as among the elite fly fishing lodges of Patagonian Chile. Located in one of the least fished and most spectacularly beautiful regions of Patagonia, owner Marcel Sijnesael has built his reputation by exploring and pioneering remote rivers accessible only via floating or use of motorized boats.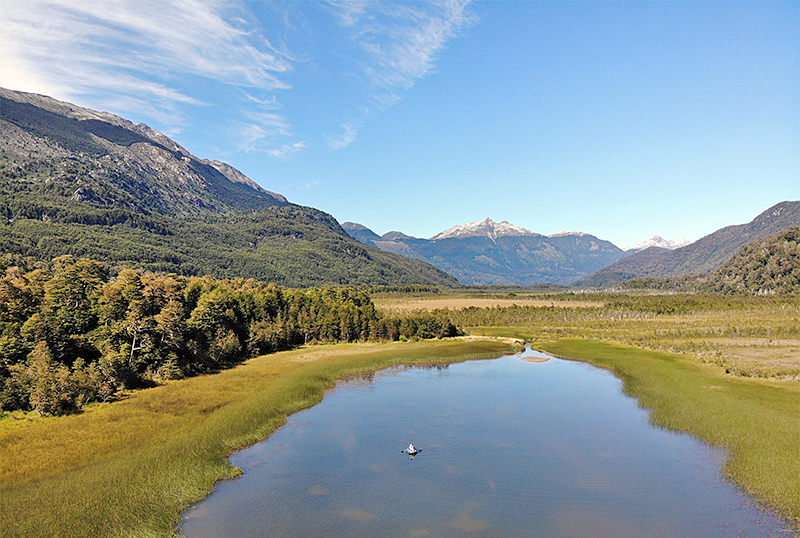 Using a combination of state-of-the-art inflatable fishing rafts and jet sleds, his guides are able to access and effectively fish rivers tucked into deep canyons of the Aysen region, where the waters are filled with large brown and rainbow trout. Guests most often fish huge size #2 – #8 dry flies here, casting them alone or with nymph droppers to the endless current seams, riffle drops, and forested riverbanks. The main lodge – the "BaseCamp" – is about as far from camping as can be imagined, with comfortable private rooms and cabins with en suite bathrooms, a glass-walled great room overlooking the Rio Palena, and a dedicated mudroom where guests suit up every morning and shed waders at the end of each fish-filled day. In addition, for those wanting a night or two away from the main facility, the lodge has uber-remote outcamps located on wilderness sections of rivers and with comfortable amenities that can only be described as "glamping," including hot showers, flush toilets and heated lodging. Marcel's wife, Carolina, is in charge of the evening farm-to-table meals at the lodge, and they are spectacular combinations of local and international fare, much of it sourced from the Palena River Valley and the family farm. All meals are truly memorable events paired with the best Chilean varietals. Patagonian BaseCamp has an extended early season friendly to those desiring to fish in the region's productive November and December time frame (first anglers on the fish for the season), as well as the typical Patagonia fishing months of January through March.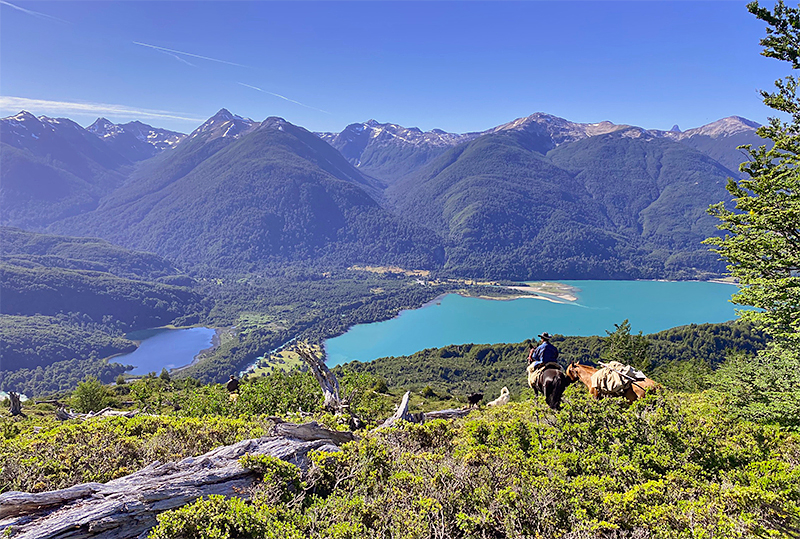 Why we are bullish on Patagonian BaseCamp
•  The lodge is located in a very remote and visually spectacular part of Chilean Patagonia; you will fish daily on rivers that get almost no outside pressure. Little pressure on the fisheries assures guests of ample opportunities to cast dry flies over happy and hungry trout.
•  Patagonian BaseCamp is custom-tailored to anglers who prefer to float and fish. They have pioneered access to many rivers that can only be fished via rafts and jet boats, and guests cast large foam dries to miles of streambanks. If your wading days are over but you still like to trout fish, then PBC is the place for you.
•  Owner Marcel Sijnesael has built numerous comfortable overnight camps on various rivers, allowing anglers the option to float and fish into a vast wilderness area, overnight in relative luxury far from any civilization, then float and fish out the following day before finding themselves back at the lodge that night. Guests can experience true Patagonia wilderness solitude without sacrificing the creature comforts of a world-class lodge.
•  Marcel has spared no expense in acquiring the finest (largely Rocky Mountain) guide staff. Anglers will learn techniques from these guides that will serve them in trout rivers anywhere in the world, and never experience communication challenges.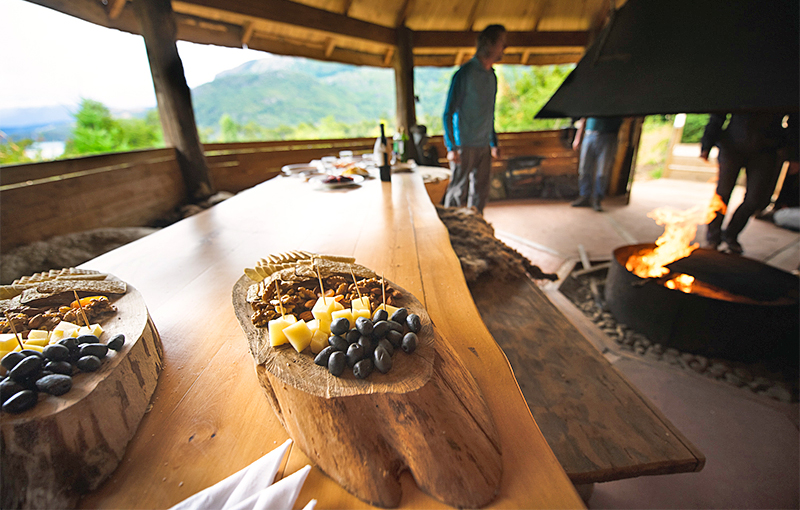 •  Despite its remote location, PBC is wonderfully appointed, with spacious private rooms featuring large beds with comfy, padded comforters, beautiful picture windows, and private baths. Enjoy the hot tub or sauna, or relax in the common gathering area around the fireplace with a cocktail. You will be royally spoiled; the lodge staff will take care of the logistics of the trip – even doing your laundry! – so all you have to do is fish to your heart's content.
•  Marcel's wife, Carolina, is a trained chef, and the lodge adheres to a farm-to-table meal plan; the masterpieces Caro creates daily are made even better by the fact that all the ingredients are locally sourced. Don't plan on losing weight on this trip, and don't miss any meals … you'll need the fuel for every action packed fishing day.