Hello and welcome to Alaska,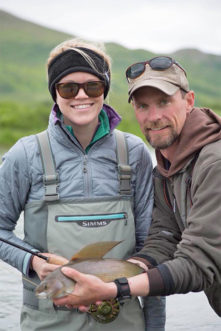 The Alaska Peninsula extends approximately 800 miles southwest from the mainland to the Aleutian Islands and is home to an incredible number of diverse North American wildlife populations. Guests visiting Lava Creek Lodge can expect sightings of brown bear, barren ground caribou, Arctic wolves, red fox, bald eagles and a variety of raptors along with many species of waterfowl and shorebirds using the Pacific Flyway. Moose and brown bear sightings from the ground and air are common, as are river otters, seals, walrus, and whales. Pairs of snow-white tundra swan can be seen from the air dotting the infinite number of small lakes, waterways and lagoons, while thousands of ducks and geese – including the rare emperor goose, found only in western Alaska – fly the peninsula on their twice a year migration.
It's a land filled with a million different hues of green, and never-ending veins of waterways connecting thousands of ponds, rivers, creeks and sloughs. All surrounded by massive volcanoes that reach from sea level deep into the sky and bordered by the Pacific Ocean to the south, Bering Sea to the north, and Kamchatka, Russia, to the west. It's a prehistoric land, shaped by water, wind, and tectonic forces, and full of life and amazing scenery.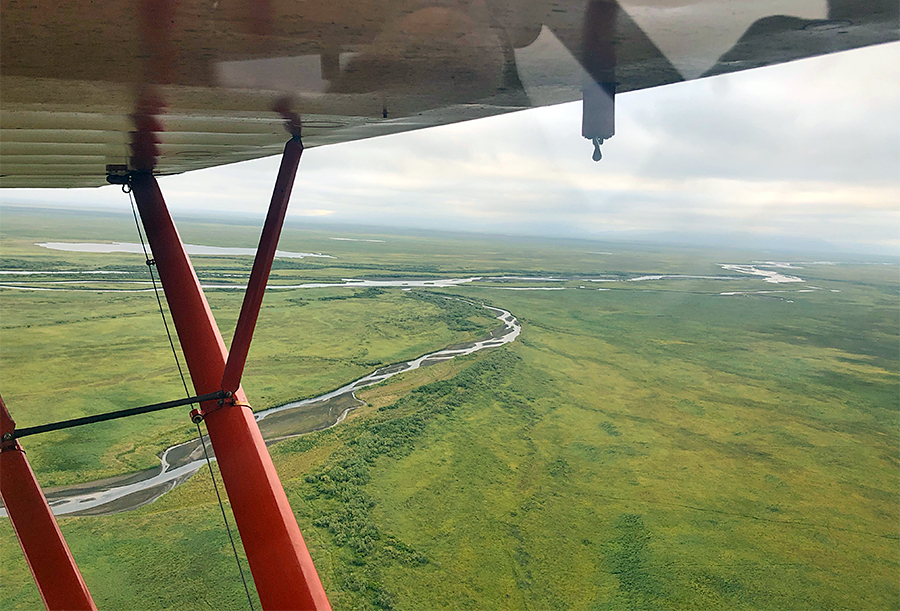 This is our home, April through October, and we thank you for coming up to visit us. We look forward to sharing our Alaska with you.
In addition to our world-class fishing, we are excited to offer a wide variety of non-fishing activities that are unique to our location and that we feel adds to your Alaskan adventure. Below are a few of our favorite excursions. Please feel free to talk with Phil or Beth if you are interested in arranging some of these while you are visiting Lava Creek Lodge.
Thank you and welcome to Alaska.
Phil & Beth Byrd
Lava Creek Lodge
Build a Family Fishing Tradition
If you are looking for a summertime family vacation that will make the entire family happy, look no further than Alaska – Land of the Last Frontier. And we can't think of a better spot to consider than Lava Creek Lodge, a wilderness, family-oriented, full service fishing and adventure destination on the Alaska Peninsula. Lava Creek Lodge is remote, only a rifle shot from the Bering Sea, and has near exclusive access to three world-class salmon rivers and a number of smaller streams that offer incredible Dolly Varden fishing along with wild rainbow trout. The fishing is accessed by jet boat directly from the lodge, or a short, spectacularly beautiful bush plane flight over tundra dotted with swans, moose, caribou, wolves, and brown bear. The fishing is downright ridiculous – you and your family will catch plenty of fish! And you can take home fresh-caught wild Pacific salmon that will be filleted, vacuum-sealed and frozen, ready for the flight home and then into the smoker or on to the barbeque.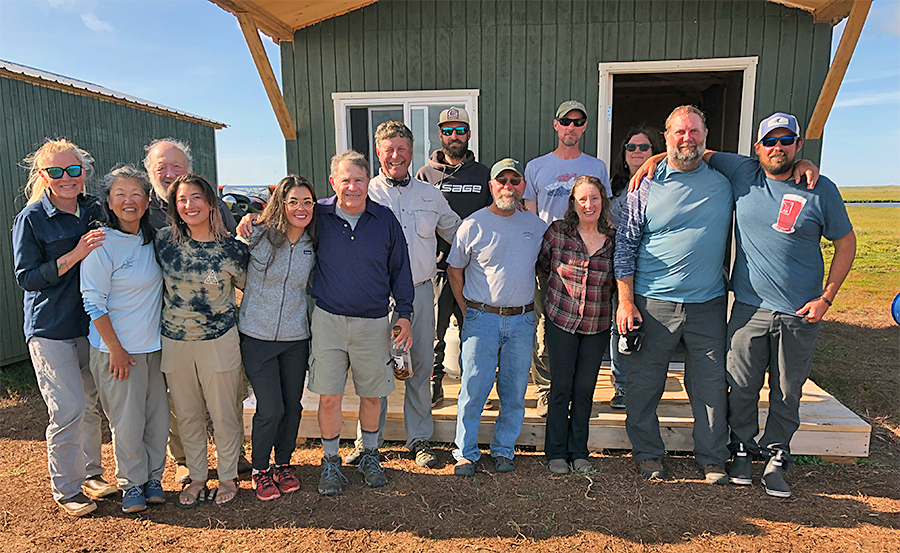 Create Lifelong Memories
A week at Lava Creek Lodge is so much more than experiencing world-class fishing. Alaska is extraordinarily beautiful, wild and full of natural wonders. By land, water and air, guests will have access to 5,500 square miles of the Alaska Peninsula National Wildlife Refuge, as well as Aniakchak National Monument and Preserve, a volcanic natural wonder a short flight from the lodge. Imagine landing on a lake inside the massive volcanic crater of Mount Aniakchak, a dormant volcano, to take in the views and enjoy a glass of champagne. Or how about taking a short plane ride down the beach to a promontory where, below, hundreds or even thousands of bull walrus are hauled out on the beach sunning themselves. Our favorite day trip is the ultimate guided beach-combing walk on a remote stretch of coastline where explorers might find Japanese glass floats, tracks of bears and wolves, or maybe an unearthed mammoth tusk – the possibilities for treasure hunters are endless. End the day on the beach with a massive bonfire while sipping a cold (or hot) beverage and watching the Bering Sea waves crash, seals bob in the surf, and sandpipers skittering across the sand, feeding  on crustaceans.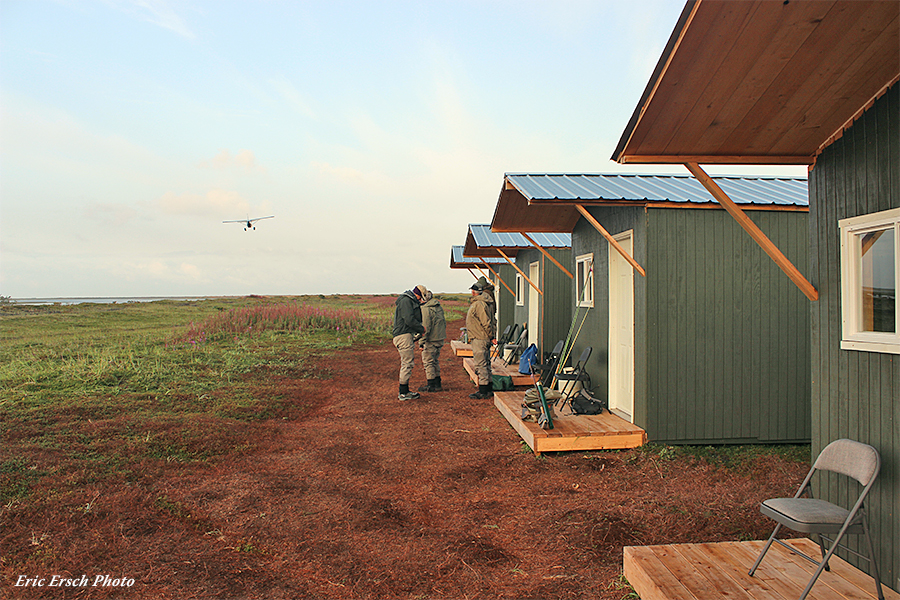 Enjoy Comfort in Alaska Wilderness 
Just because you are literally in the middle of nowhere, doesn't mean you have to be uncomfortable. Guests are accommodated in separate private cabins with comfortable beds, comfy and warm linens, full private bathrooms with running water, and 24-hour electricity. Meals are taken in the cozy main lodge and include such dishes as steaks on the barbecue with grilled shrimp, spiral cut honey-baked ham with sweet potatoes and green beans, Cornish game hen stuffed with orange wedge, wild rice and vegetables,  barbequed salmon, rice pilaf and salad, barbequed pork chops (or loin) and grilled potatoes, and baked or barbequed halibut with crab cakes. Don't plan on losing any weight, especially when talented Chef Betty serves homemade pie and ice cream for dessert.