The land of Fire and Ice. The island itself is a mesmerizingly beautiful landscape of volcanoes, rock, rivers and waterfalls; the scenery is magnificent.  The island has three separate oceans and seas crashing against its borders. The cold waters of the Norwegian Sea flank its eastern edge, with the Arctic Ocean on its north and the Atlantic to the south.  Its stark and extreme landscapes filled with glaciers and active and dormant volcanos provide a stunning backdrop whether fishing or traveling through.
The Highlands are truly the heart of Iceland. With their unyielding beauty and spectacular scenery, they offer you an experience unlike any other. The Highlands are virtually untouched by civilization and rank amongst Europe's largest unpopulated area. The vast wilderness – mountains, deserts, canyons, lakes and rivers – demonstrate the powerful forces of fire and ice which have shaped the landscape on this volcanic island over centuries. Amidst all of this beauty are Brown trout and Arctic char, peacefully cruising the gin clear streams of the Highlands as they have done since the last ice age. It is truly difficult to put into words – it has to be experienced and lived.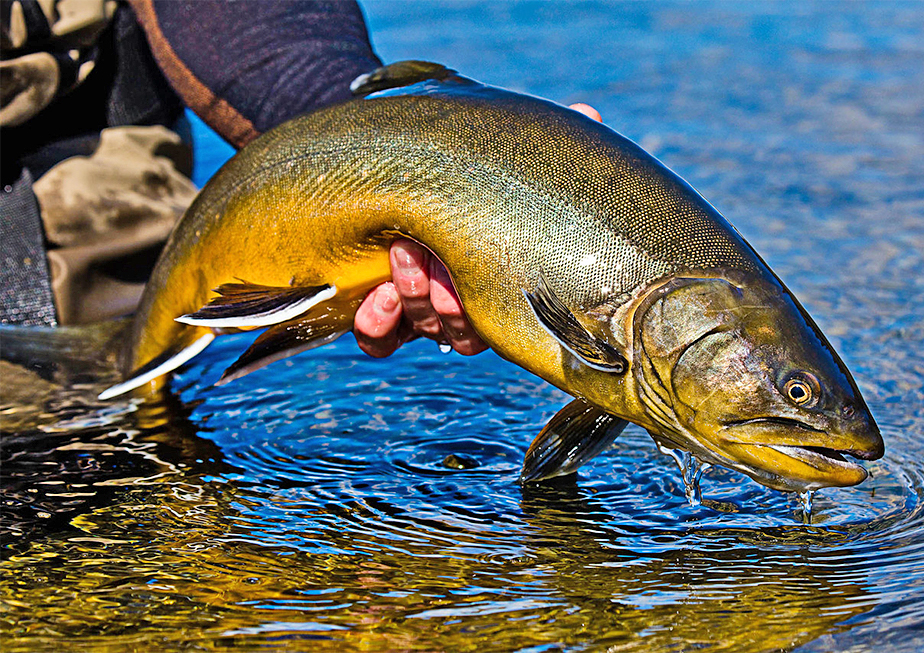 Reservations & Rates
Price from $5,495 per/person, 5 nights/5 days fishing based on double occupancy in the Highland Fishing Lodge and 2 anglers sharing guide. Shorter and longer stays can be arranged.

*Prices may vary depending on time of season and currency fluctuations.

Can also combine with Lake Thingvallavatn as a package combo.
Inclusions
Included in your angling package at Highlands Lodge are Transportation to and from Reykjavik, Five days of fully guided fishing in the Highlands, including fishing licenses, Five nights at Fish Partner's Highland Fishing Lodge, all meals and light refreshments during the day.
Non-Inclusions
Not included in your angling package at Highlands Lodge are Airfare to and from Reykjavik, Accommodations and transportation in Reykjavik, Equipment (rods, waders and flies), Wine and alcoholic beverages, and Gratuities.
Travel Insurance
The Fly Shop® is not in the insurance business, but we recommend Travel Guard (AIG) and Global Rescue (IMG) coverage as a service with a desire to see your best interests protected. It is impossible to know when an unfortunate situation (loss of luggage, fly rods, illness in the family, or an accident) may occur. However, such things can and do happen, and this insurance can provide a means of recourse against non-refundable financial losses.

• Travel Insurance Information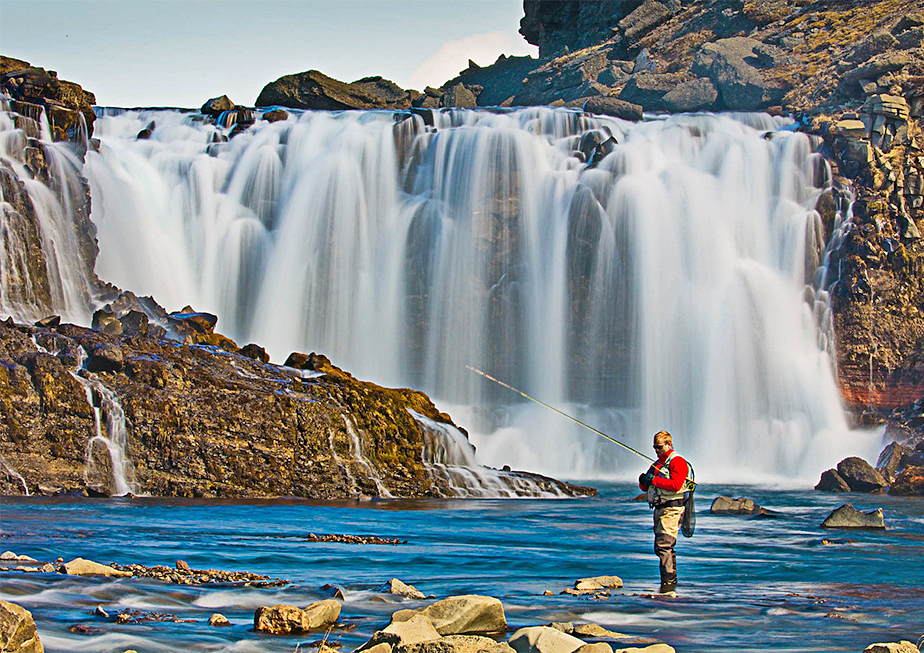 Seasons at Highlands Lodge
For the Highlands, the season runs May 15th - September 30th. May is a great time to fish the Highlands and early season fishing can be fantastic because the fish are aggressive from a winter of lean living and no fishing pressure. During this time, you are also more likely to get early season storms of wind and rain. Fishing in May is mostly done with nymphs and streamers with limited dry fly opportunity.

June/July into mid-August brings the most stable weather to Iceland and is
Read More
the most popular time to visit. This is the best time to visit if you want a chance at fishing dry flies as there are some great caddis hatches in the Highlands. There are also some immense midge hatches which are great for fishing, but can sometimes be annoying as they buzz around you…and there is one species of biting midge.

Late August/September is when the biggest browns of the season are caught, as they are on the move to spawn and have a summer of eating under their belts. These pre-spawn fish are aggressive and streamer fishing is our go-to method. Late season is riskier due to possible blowouts from glacier runoff, though there are always back-up places to fish in the event of this happening. The chance of storms rolling in also increase in this later season as weather patterns becomes a little less stable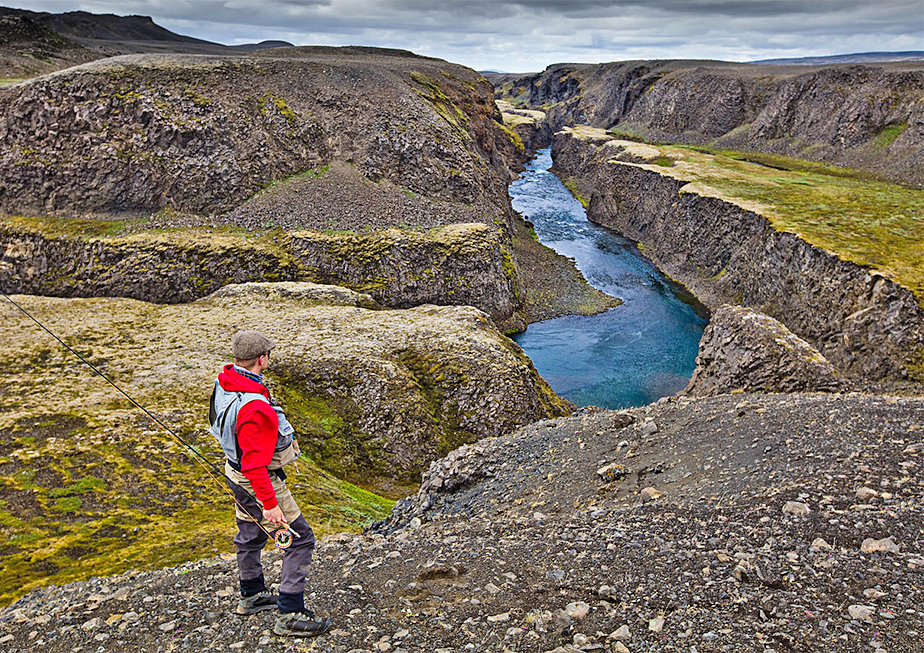 Getting to Highlands Lodge
Everyone will make their own arrangements to arrive in Reykjavik, Iceland, the only Intl airport on the island. Stopovers anywhere else in Europe can be easily arranged. You will need to arrange with your hotel in Reykjavik the first night a shuttle pick you up at the airport. You may also be able to take a taxi or Uber, but it is a good 45 minutes from the airport to downtown. You will overnight that first night in Reykjavik and Fish Partners will pick you up early the next morning to get you to the lodge, 2 hours away for a full days fishing.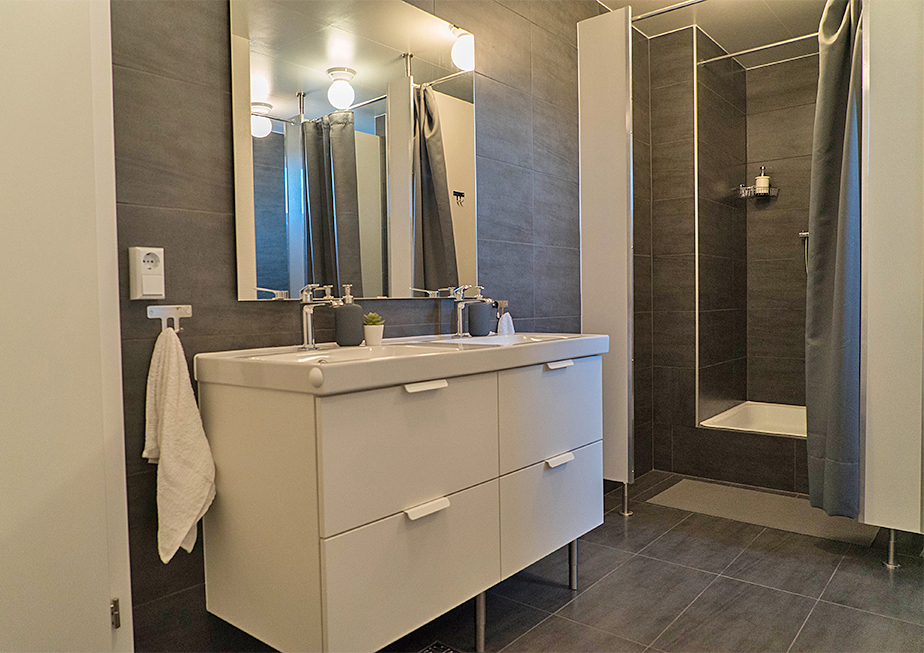 Lodging at Highlands Lodge
Highlands fishing lodge was completely renovated for the 2019 season, the lodge offers a quiet and secluded stay in the Highlands. It has six double/twin bedrooms that can accommodate twelve people although our maximum angler capacity is ten. The bedrooms are not big, but each has a sink and a large wardrobe. A shared bathroom with two toilets and three showers makes this fishing lodge very comfortable. The cozy living room and dining area are perfect to relax in after a long day of fishing, enjoying a good meal and a drink or two. Its location right on
Read More
Sporðöldulón Reservoir means ample fishing opportunities right outside the lodge, be it in the reservoir itself or the small spring creeks feeding it. The Highland Fishing Lodge is a full-service lodge - all meals are provided and wine, beer, flies, tippet and other necessities are available at the lodge shop.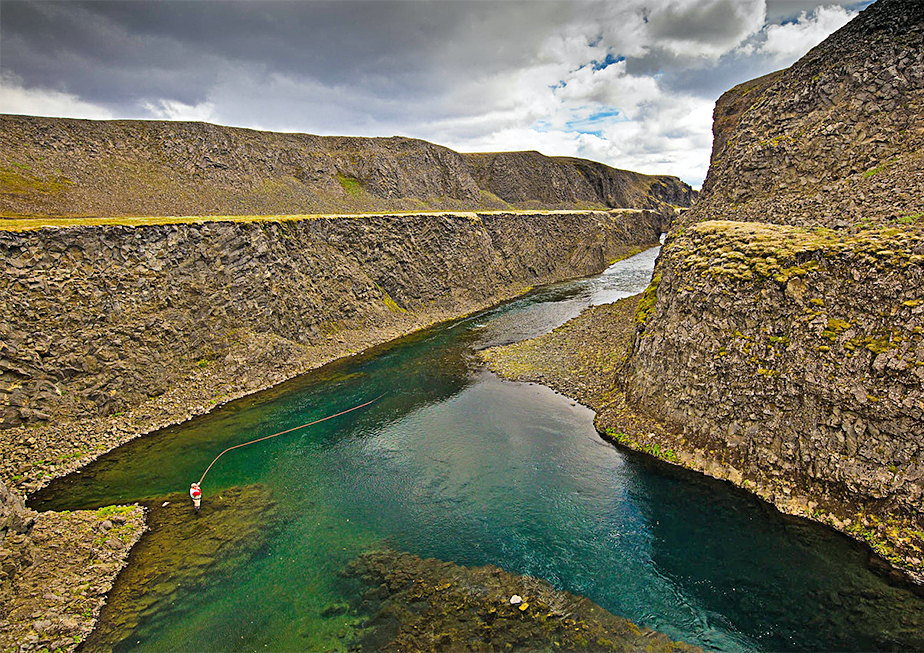 Fishing at Highlands Lodge
Anglers will fish both Kaldakvísl and Tungnaá rivers. The Kaldakvísl is truly a hidden gem. Fished only by a select few, the Kaldakvísl has now been made exclusively available only to the customers of Fish Partner. Diversity and contrasts are the river's main characteristics. On the 12 km (7.5 mile) beat, one can find beautiful waterfalls, great canyons, fast water, slow water, rocks, sand and so much more. The river is full of Arctic char, their size averaging at 3-4 lbs., although specimens weighing up to 7 lbs. can be found there, as can big brown trout.
Read More
The Tungnaá is a gin clear spring river that flows through beautiful micro-canyon areas, with both fast and slow running pools filled with big Arctic char. This smallish south Iceland Highland stream is probably one of the best-kept trout secrets in global angling. It is a technical river where stealth, among other attributes, is needed. The quarry are native brown trout and monster char. They are on average 2-5 pounds, with monsters ranging to 10 pounds sometimes landed.

When fishing the Kaldakvísl and Tungnaá rivers you will be targeting native char and brown trout, typically catching 70% char and 30% browns. Single-handed rods are recommended (9' - 10') for 4 - 6 weight lines, and 4 - 8 lb. leaders. Floating lines are mostly used. Upstream nymphing is the most productive method of fishing, but in the right conditions dry flies can be very effective. Streamers are also used, especially in high-water conditions and when searching for fish.

They have roughly 28 miles of river between the Kaldakvísl and Tungnaá and countless tributaries and lakes as well. So, there is a lot of water to fish as well as lots of variety. They rotate anglers based on what areas are fishing well and on the style of fishing you want to do.

All fishing beats are accessed from comfortable 4 x 4 vehicles with driving distances being anywhere from five to forty five minutes from the lodge.
What Makes This Destination Special and Unique?
• PRIVATE:
All rivers in Iceland are 100% private, there is no public access. This ensures that you will have exclusive access and be the first and only one on your stretch of the river every day of your trip. This guarantee's that you are always on fresh fish and not behind other anglers or have someone come in and "Low hole" you as you're getting to the best stretch of water first.

• EXPERIENCE:
Fish Partner has more than 70 years of combined fishing experience and over 30 years of experience in servicing foreign and domestic fishermen as guides and tour operators in Iceland. For them, fishing is a passion, one that they could not be without. They know the importance of a well-organized fishing trip. From the attributes of the fishing program, the beauty of the landscape to the quality of the food and the smoothness of the transport, they understand that every detail is essential to the overall experience. All that experience translates into you not having to worry about a thing; your only job is to enjoy your trip at the Highlands, start to finish – you are in very capable hands.

• UNIQUE:
Iceland - the Land of Fire and Ice. The island itself is a mesmerizingly beautiful landscape of Volcanoes, rock, rivers and waterfalls; the scenery is magnificent. Its stark and extreme landscapes are impossible to duplicate in the rest of the world. Fish for native brown trout and char where they evolved with the surrounding landscape. We all want to catch fish on our trips, but the total experience of each and every outing is what makes for lasting memories. There are not many places in the world where you can experience such a unique pristine environment, while catching trout and char, then in the Highlands of Iceland.

• GUARANTEED SOLITUDE:
In the empty quiet solitude of the highlands, the crowds of the more popular Icelandic destinations vanish in this dramatically isolated area. It is a place to fly fish, wander the countryside and marvel at the wonder of Mother Nature, in an area where humanity has barely left its mark. Nowadays with so many of our popular fisheries becoming over crowed, the Highlands give you a chance to return to the way fly fishing was meant to be, fishing in solitude on pristine rivers and lakes

• EASY TRAVEL & AFFORDABLE:
Priced less than most western U.S. trout trips, Iceland offers a unique trout fishing experience incomparable to anything here in the States. With the same flight time as JFK to LAX, it is a quick nonstop flight from JFK to Reykjavik. If you are looking for international destination that is exotic but still very affordable and easy to get to, fishing the land of Fire and Ice is just right for you