Flyfishing for science… and the biggest, brightest steelhead that'll ever grab your fly!
Kamchatka is home to Asia's only population of the legendary steelhead, and the only way to legally target them is through a scientific research project… To participate you donate to the cause, then become a volunteer data collector with the job of trying to catch samples of the population, tag them, and then let them go unharmed. Not a bad job! And every cent you spend participating in Kamchatka Steelhead Project is fully tax deductible as a donation.
Steelhead are strictly protected under Russian law and spawn only in a handful of rivers draining westerly into Kamchatka's Okhotsk Sea. Populations in three key rivers are very robust, and are the target of a unique Russian-American field project taking place each fall. Russian scientists, with the help and financial support of fly fishermen, work to monitor and ultimately protect a threatened race of strong, big-bodied steelhead in their isolated and completely pristine habitat. Through sponsorship of the Project, anglers fund the groundbreaking science and are in turn invited to join the expeditions as assistants to gather data on the fish – all of which are caught and released using traditional, non lethal fly fishing methods. For conservation-minded steelhead junkies with an extra ounce of adventure in their souls, there's simply nothing comparable to traveling to the end of the Earth to feel the anvil-like headshake of a massive, fresh-from-the-sea, Russian steelhead that's just grabbed your fly!
The Kamchatka Steelhead Project began in 1994 with funding from the US State Department and a charter under the US-Russian Agreement on the Environment. The KSP continues its mission today, offering something more important than merely an exotic fishing trip. This is a cultural and scientific exchange among like-minded anglers and scientists from both sides of the Pacific, whose common purpose is to understand and protect a creature with near-mythical strength and beauty.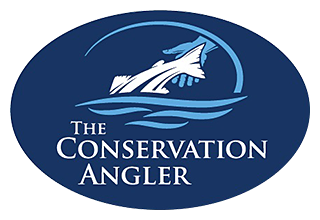 Today the Kamchatka Steelhead Project is jointly operated under the aegis of Moscow State University, the Russian Academy of Sciences, the Russian Federal Government, The Conservation Angler, and The Fly Shop®. Typically the Project organizes three 8 full fishing day expeditions taking place from the middle of September through the middle of October. Participating angler-sponsors assist Russian scientists in the collection of scale and tissue samples, and the tagging of all caught-and-released fish. This is more than a great fishing trip, it's a worthwhile, accelerated learning course in sea-run fish at the elbow of experts.
Through information collected from fly-caught steelhead during the life of the project, much has been brought to bear on our understanding not only of Asiatic steelhead but, by extension, their North American relatives. The edge of the sub-Arctic wilderness, and what it takes to get there, is not for everyone. But for those who are obsessed by the wild and the chrome, these rivers stand alone as a steelhead Mecca, in the purest, least impacted steelhead habitat left on the Earth.
What Makes This Destination Special and Unique?
• The rivers of the KSP boast the highest steelhead population densities on Earth. In a game where simply finding the fish is sometimes the hardest part, the equation here is simple: When there are a lot of steelhead in front of you, you have a higher success rate. This is NOT a fish of a thousand casts, this is what steelhead fishing should be like.

• The steelhead in these rivers have historically healthy populations. They are as good now as they have always been, with no significant declines in escapement numbers. Again, high numbers of fish equals higher catch rates than what most Steelheaders are accustomed too.

• These rivers are un-impacted by humans: no dams, no hatcheries, no deforestation, no grazing, no mining, no de-watering. This is why the populations are so strong. It is the only place on Earth where you can fish for fish almost totally uninfluenced by humankind. This is what it was like in the old days.

• KSP is an amazing opportunity to participate in an ongoing International scientific research project and learn more about steelhead. You will learn more participating in the KSP than any other fishing trip you have ever been on. That's good for the mind, and also good for the soul.

• This "trip" is actually a 100% Tax deductible donation to a scientific research project (for U.S. Citizens). You are a sponsor for the science, and the deduction makes the overall trip costs easier on the wallet. But just as important, you are helping scientists study and understand wild steelhead and that knowledge can help restore North American Steelhead populations and fisheries. By participating in the KSP, you are part of the solution.

• You will have multiple opportunities every day to hook giant, dime-bright steelhead, fish so fresh they still carry sea lice. It can be hard to actually find good places to target fish this fresh back home. Here it is the norm. And you have it all to yourself and a few other like-minded steelhead junkies. This is Steelhead Heaven!

• An outstanding team of guides and staff will make sure you are comfortable and fishing effectively, and most importantly having a good time! This is an opportunity to fish with steelhead-pros and the world's foremost scientist on steelhead. You will leave the KSP a better angler and a more informed anadromous fly fisherman, guaranteed.