Perfect Fly Fishing Gifts for Mother's Day
Mother's Day is just around the corner and we have come up with some wonderful gift ideas to show how appreciative we are for moms. It's an opportunity to say, "Thanks Mom, thanks for being there for me; for getting me to practice, for taking care of me when I was sick, for picking me up off the mat when I failed, and for celebrating my life victories." It really doesn't matter what you get your mom – a card, flowers, or even a hug. What's important is that you show your love. Even giving her a call and saying "Thanks for having me, Mom…", is great. We've put together a short list of love-gifts for your flyfishing mom you might also want to consider.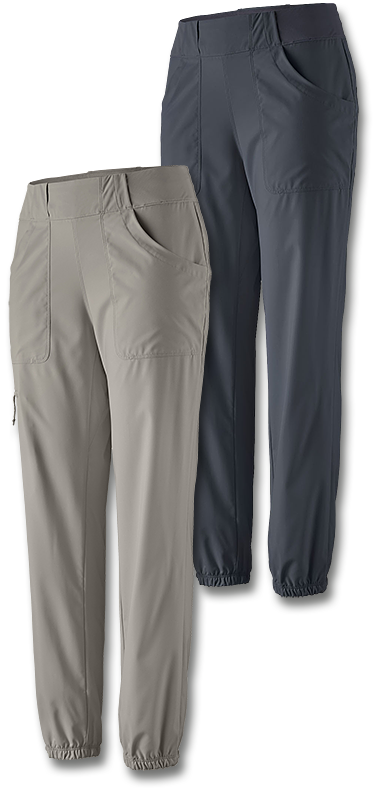 Patagonia Women's Tech Joggers
Patagonia has been making women's clothes for close to 50 years – technical clothes built specifically for active women. These could possibly be the most comfortable pair of pants that we've ever seen. Many of our staff wish these were made for men as well so they could own several pairs, but they are made just for the ladies. They are lightweight and quick-drying with a comfort-stretch waistband, two deep front pockets and a thigh pocket with a corrosion-proof zipper. Patagonia's Tech Joggers feature a lightweight 100% recycled polyester stretch ripstop with a tapered silhouette and elastic at the ankles to keep them in place. Getting mom a pair or two of these will ensure that she remembers your thoughtfulness every time she puts them on. Available in two great colors and perfect for everyday use, going for a walk, or a quick jaunt to the store.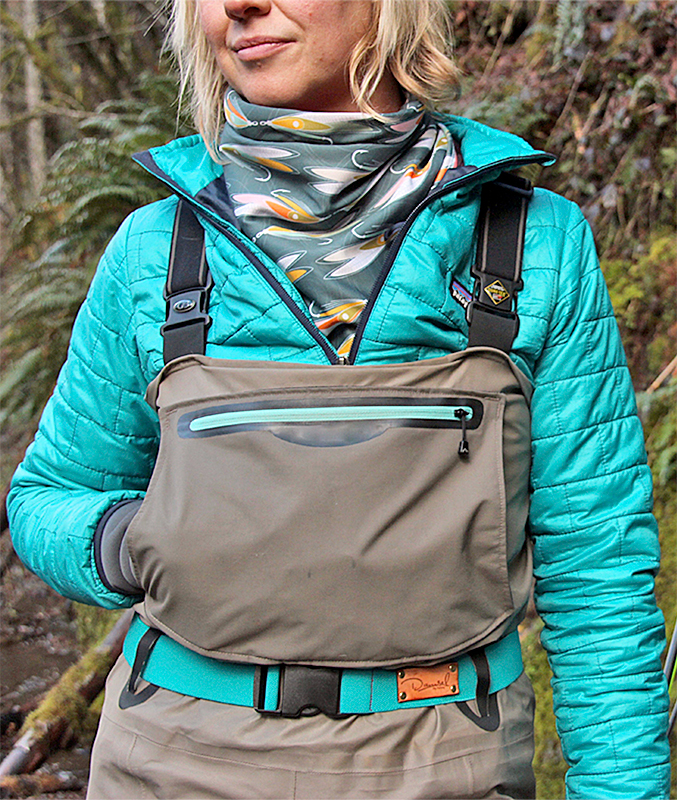 Damsel Snoods
We had these on our list last year as we really like them for sun protection and a multitude of purposes. Whether your mom is on the water or in the garden it is always a good idea to be protected from the sun's harmful UV rays. Not only will she look good with these colorful options, but she will be protecting her skin. The Damsel Snood is the answer to protection while adding fashion. Multiple snap positions and an elastic band make for the perfect fit for all sizes. The 100% polyester material is moisture-wicking and has a soil release finish.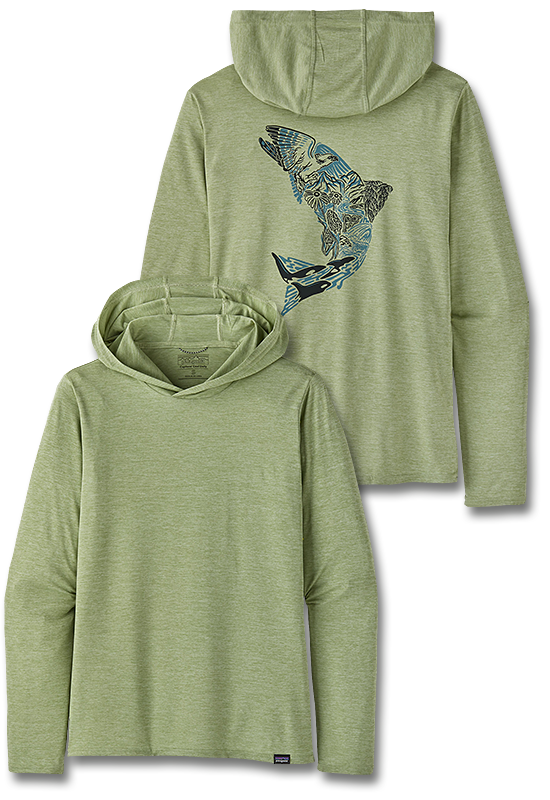 Patagonia Women's Capilene Cool Daily Hoody
Like the Tech Joggers, this is a piece that can be worn anytime, not just for fly fishing. Mom can throw this on to walk the dog or run errands around town, all while looking great in its bright color with an artistic graphic on the back. It is quick drying, has stretch for mobility and comfort, plus HeiQ® Pure odor control. Made with 50-100% recycled polyester, Capilene® Cool Daily styles keeps mom comfortable when she's working hard, both in the heat and in the cold.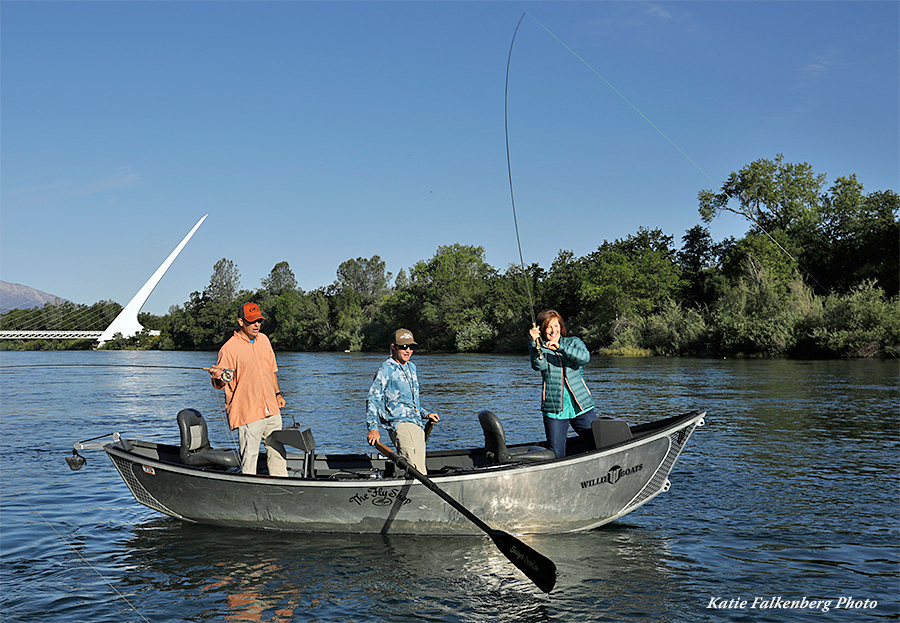 Guide Day of Fly Fishing for Mom
We can't think of anything your mom would want more than to spend a day on the water with her kid. Life gets busy and we forget it's the small things that really matter – time together. What better way to spend quality time with your mom than in the outdoors chasing trout for a day.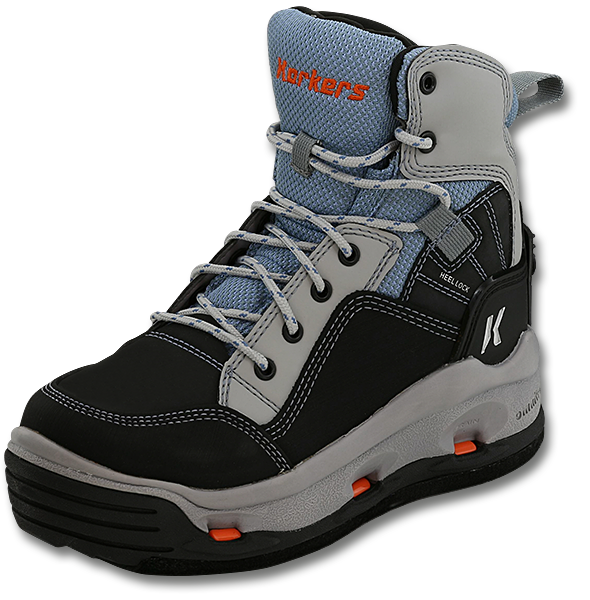 Korkers Buckskin Mary Wading Boots
A good pair of wading boots can make or break your day on the water or on the trail. Help mom have a great day wading the river or stream by getting her a comfortable, durable pair of wading boots, specifically engineered for ladies' feet. She'll be thanking you each and every step she takes.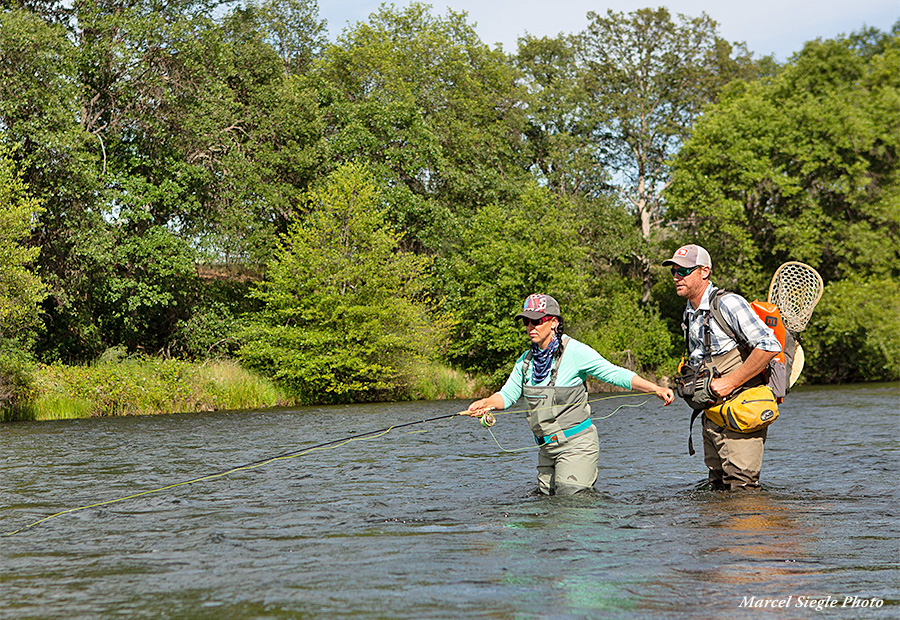 Damsel Wading Belt
Add mom's favorite color to her wading attire with a great new wading belt. All waders come with a gray or black wading belt for safety – blah! Our friends at Damsel Fly Fishing made five great colors to add the perfect splash of color on the water. Made with elastic stretch for comfort on the water, these belts adjust from 27 to 48 inches for the perfect fit.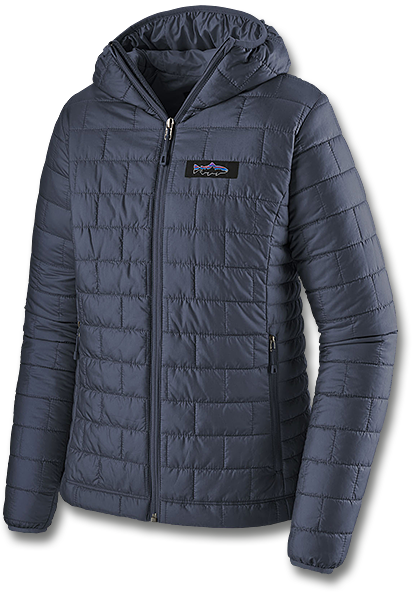 Patagonia Women's Nano Puff Fitz Roy Trout Hoody
If you have an active mom, then she needs a great jacket to stay comfortable during her outdoor outings. We can't think of a more functional jacket than this trout hoody. Being lightweight, warm, compactable and windproof are only a few of the features this "puffy" incorporates. And it's tailored for a ladies figure and looks great!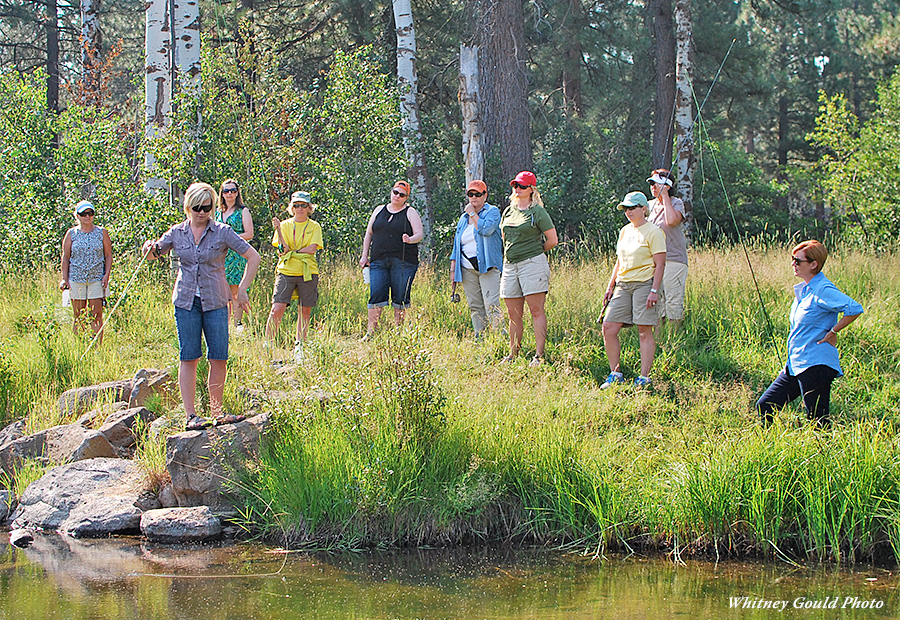 Women's 3-Day School
Has mom ever shown an interest in fly fishing and you weren't sure how to get her started? Why not send her to our 3-day women's school where she will learn along with other ladies just getting into the sport? Expert instructors are on hand to guide students through the course, and our low teacher-student ratio ensures a comfortable and personal atmosphere, with plenty of individual time and attention. An abundance of material is presented in a low-key fashion during the school and the practice sessions and lessons are presented in a fun and relaxed atmosphere. After 3 days with our instructors mom will be fishing right alongside you and possibly teaching you a thing or two. Fly fishing is a gift – give mom a gift that will last a lifetime.
Not seeing something that you are looking for?  You can find other women's products in our online catalog by visiting our Women's Gear section.  This gets updated regularly with new products that became available.