Take the guesswork out of buying that special holiday gift for the fly fisher in your life.  The list of gifts below is just a sample of the thousands of items available at The Fly Shop®  – and all are available online, in our mail order catalog, or in our shop.
If you can't think of what gift to choose, give us a call (800) 669-3474, and we can look up your fly fisher's purchase history and suggest a great gift. Or you can purchase a gift card or send an online gift certificate to your angler's inbox and let your fly fisher have fun shopping.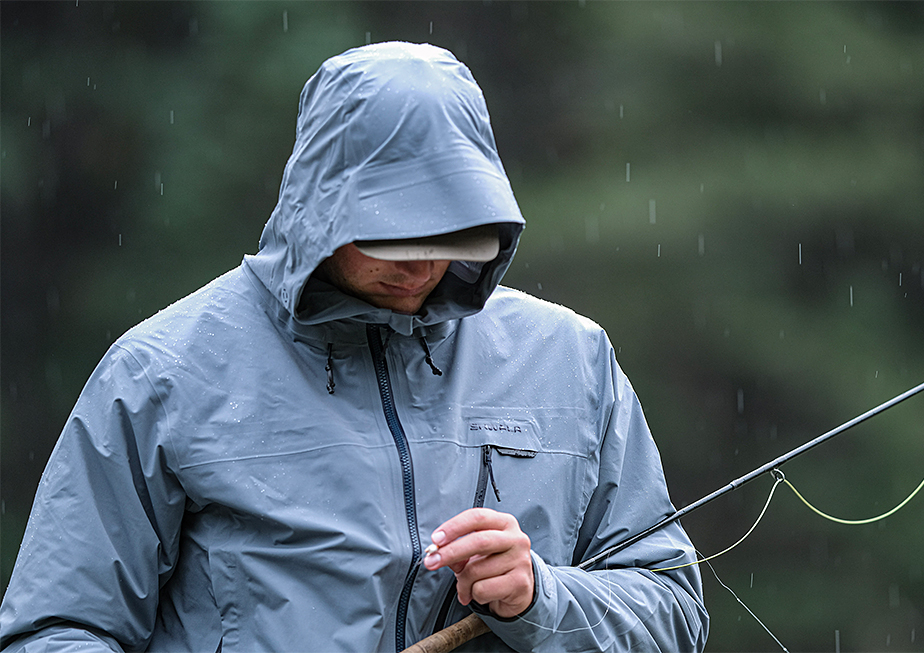 Skwala Carbon Jacket – $399.00
The jacket for every occasion! Built for anglers who demand flexibility and dexterity but aren't willing to sacrifice comfort, the Carbon Jacket is fully waterproof, truly breathable, and easily packable. Though designed to pair with the Carbon Waders, this shell stands alone – weighing less than a pound and featuring a four-way stretch hard-shell outer layer that moves unlike anything you've ever worn. Whether you travel across the globe, or just higher up your local creek than most are willing to venture, the Carbon Jacket will keep you dry without holding you back.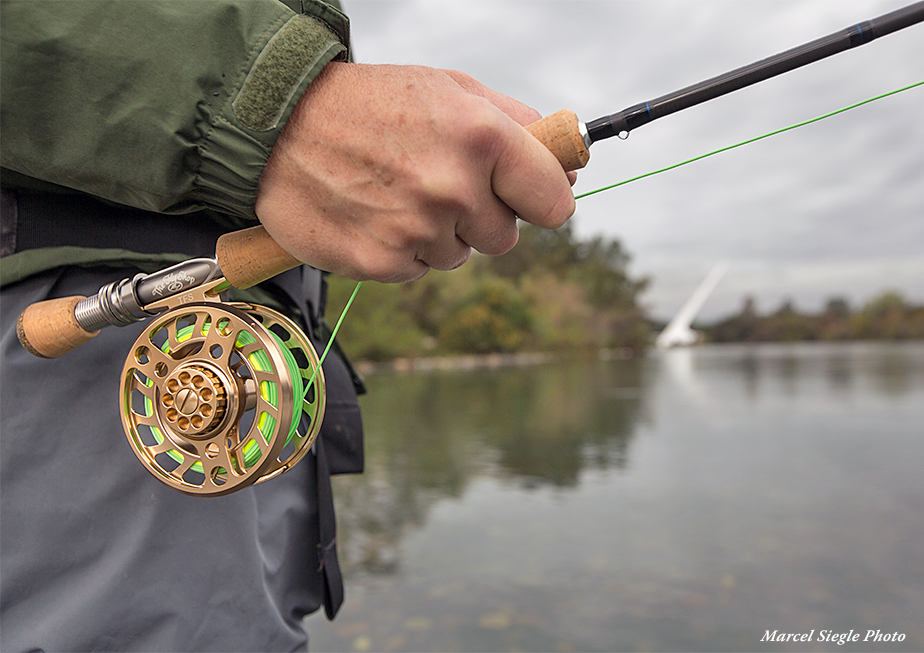 The Fly Shop's Fresh H2O Outfit – $275.00 – $325.00
The budding fly fisher aspiring to become the next Lee Wulff, Mel Krieger or Lefty Krey will find no drawbacks to this outfit. Although inexpensive, this complete set up with the rod, reel, backing, & line comes with a segmented carry case, extra tip, and The Fly Shop's trademark fun engineered into the rod! These Fresh H2O Outfits are exactly what we have used at our Fishcamps™ and Fly Fishing Schools since their founding and not only do they cast well, but have ably absorbed the abuse you would expect from generations of neophyte fly fishers and continue in service. From the Hat Creek (4 weight) to the Mad River (8 weight), these outfits will provide dependable performance for years at a fraction of the cost of the high-end set ups.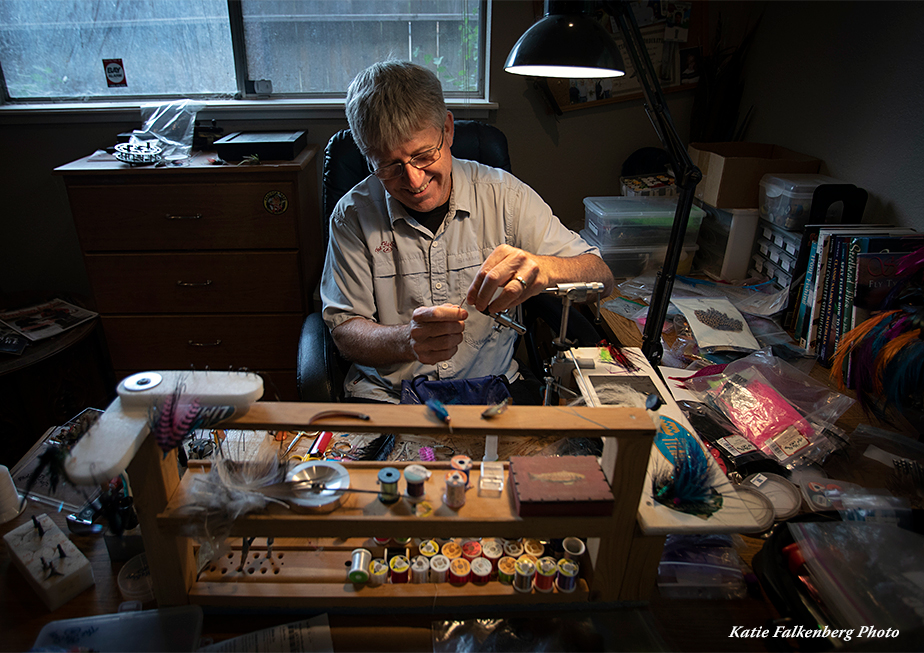 Wapsi Deluxe Fly-Tying Kit – $109.95
A perfect way to get someone into the art of fly tying. This fine kit comes with all the tools, thread, wire, and other materials to get started. We have seen a lot of fly tying kits over the years, and this one was one of the best ones we have found. It comes with a variety of materials to tie the basic nymphs, dries, and even streamers. Also included is instructional booklet and DVD to help assist with the learning curve.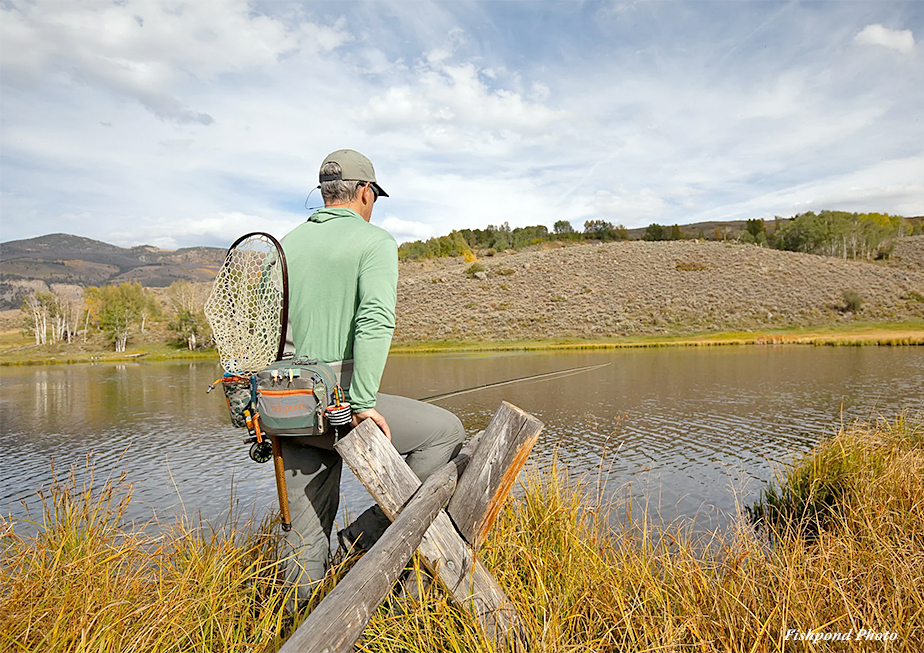 Fishpond Switchback Wading Belt 2.0 – $119.95
This great belt system is ideal for the minimalist who would like to set up gear for each outing. Equipped with a shoulder strap for extra comfort while including the perfectly sized waist pack for the essential gear for the day. Not limited to what you see, as the molle system allows you to add other items such as a water bottle holder or a Quickshot rod holder. This is great for either the left- or right-handed angler as it was designed with an ambidextrous view. Built-in net scabbard keeps your net within easy reach at all times.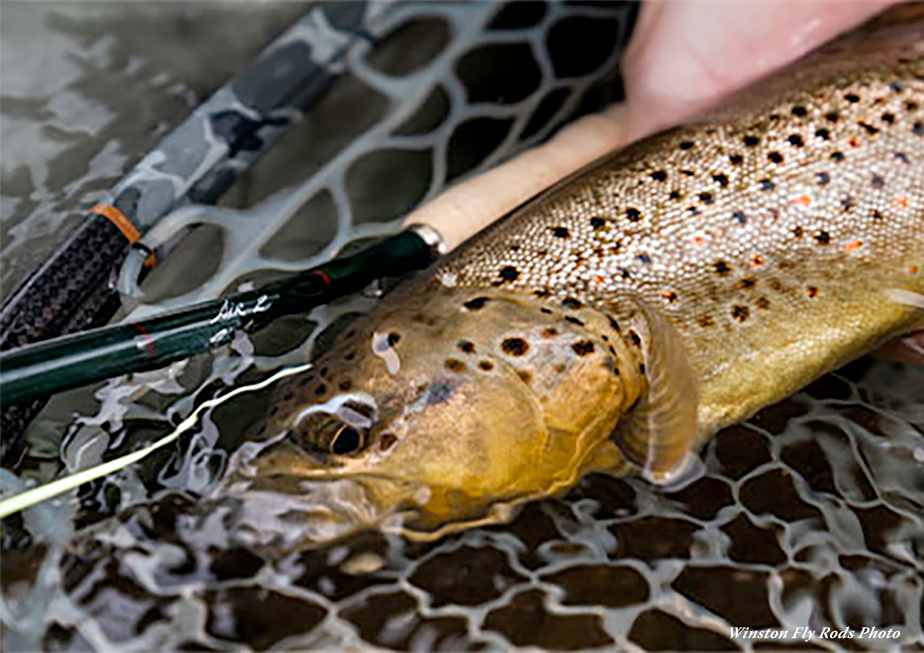 Winston Air 2 Freshwater Fly Rods – $1,095
One of our favorite all 'round trout rods that we have ever used! The lighter line weights are gems for casting dries on smaller streams, the 9 footers are amazing for spring creeks and stillwaters, and our personal favorites, the 9′ 6″, are one of the finest nymphing and stillwater rods we have held in our hands. Featuring Winston's famous Boron technology, the Air 2 has all the power you need in a rod, yet still features a moderate mid and tip section that keeps you from worrying about lighter tippets breaking on big fish. Undoubtedly there is not a better looking or cleaner finish than these "Green Sticks."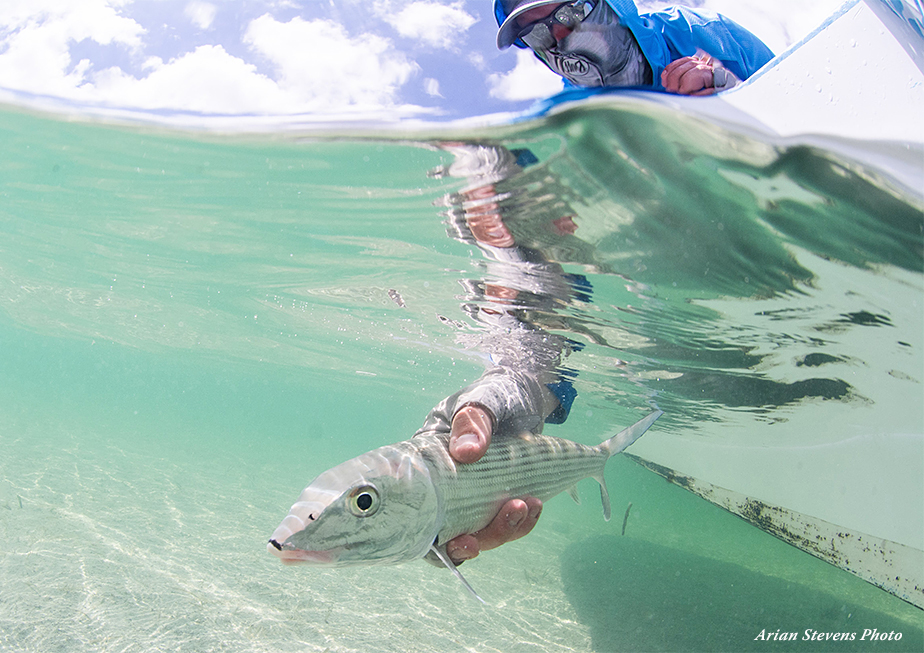 Coolnet UV+ Buff – $24.00
Protect your face and neck from the unfortunate effects of the sun, even in the winter. These are UPF 50+, quick drying, 100% seamless, and feature 4-way ultra stretch and polygenic odor control. We don't leave home for any day on the water without a couple of these with us.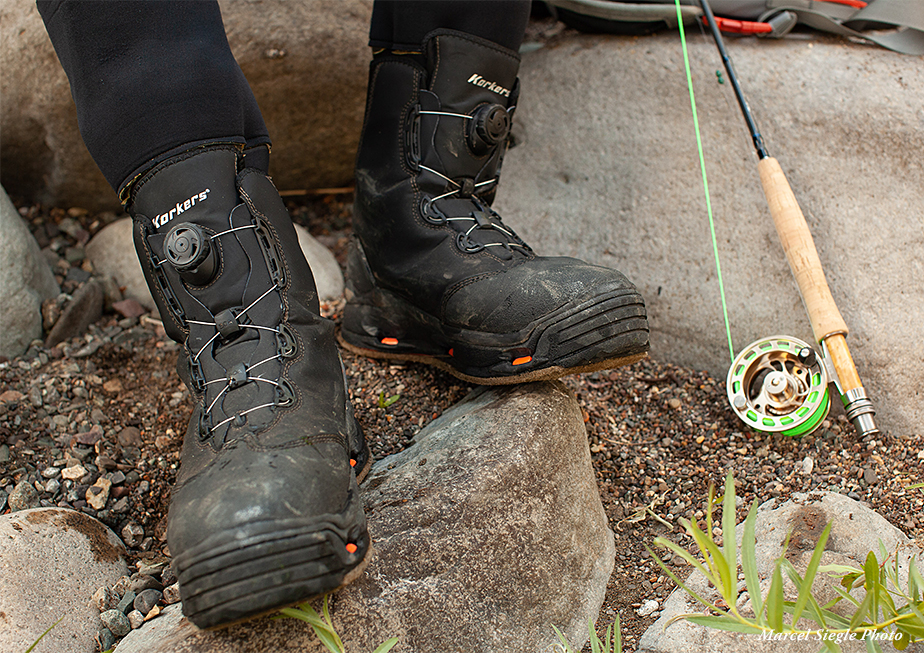 Korkers Wading Boots – $119.95–$259.99
Since their inception, these innovative boots have revolutionized the way people think about wading footwear. With the ability to swap out the soles to meet a particular need, anglers no longer have to purchase more than one set of boots for that trip to Alaska or anywhere felt soles are forbidden. Each pair of Korkers comes with a kling-on rubber and a felt sole. When one set wears out, you can swap the old out for a new one. And with many options to choose from, there are styles with and without robust ankle support, laced styles or the Boa system. Just about every niche is covered in Korker's lineup. No more shopping every couple of seasons for that next set of comfy boots – you can keep your favorites for years.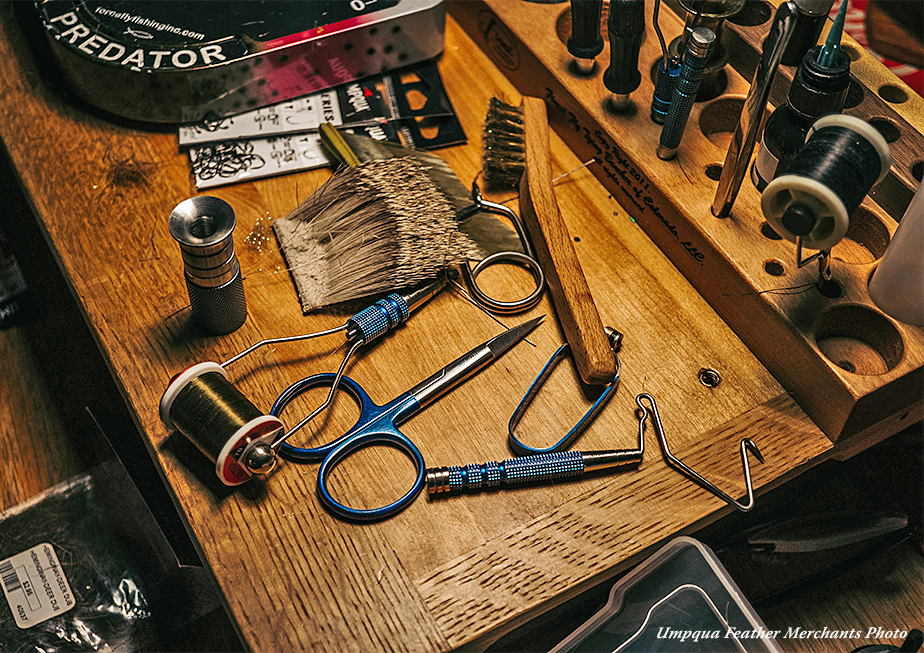 Umpqua Dreamstream Tool Kit – $79.99
All of the necessary tying tools in one kit! One of the best ways to ensure a positive tying experience is to use a good set of quality tools. Umpqua has taken their very popular Dreamstream line of tying tools and put the essential items into this nice seven-piece kit complete with a padded carrying case.
Renzetti Vise – $195.95–$278.95
The ultimate goal of most fly fishers is to fool a fish on a fly of their own design and creation.  Beginning and veteran fly tyers alike excel when they have the best tools at their disposal, and a solid, proven vise forms the foundation for any fly tyer's kit. The Renzetti Vise is a premium tool and has all of the features you would need and expect.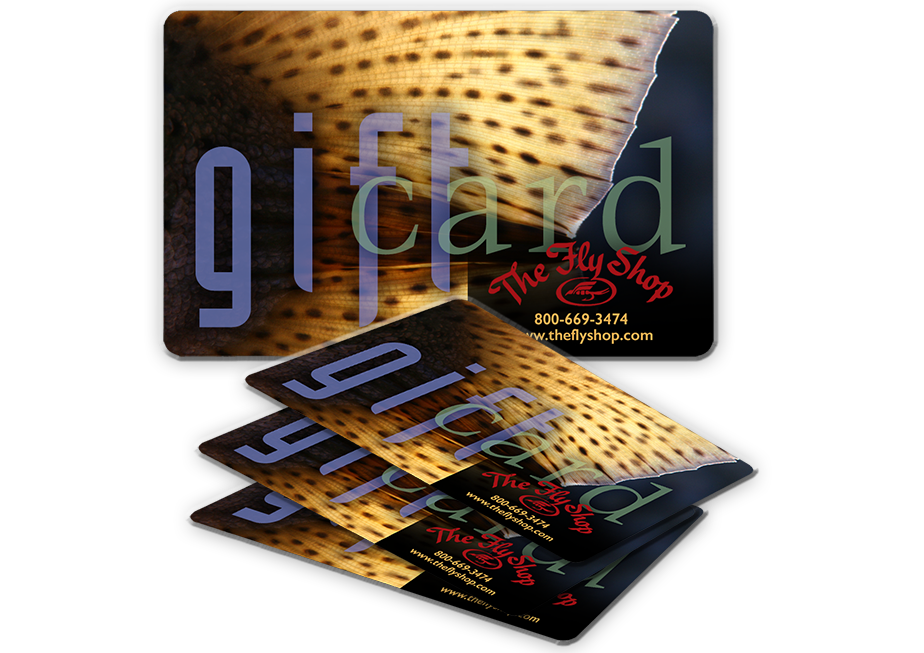 TFS Gift Card – You choose the value
Is a Gift Card a total abdication of your gift giving responsibilities? Absolutely not! In fact, this is one of the most loving and well-considered gifts for your fly angler. Fly fishers purchase many small items, which can comprise the bulk of their budget, and you can't always predict what flies, tippet, leaders or other odds and ends they will need, so a TFS Gift Card will ensure your beloved fly fisher will always have that peace of mind when they are heading out the door to fish, or if they need to make some last-minute purchases before a trip. Sometimes they never know what they'll need – until they need it.