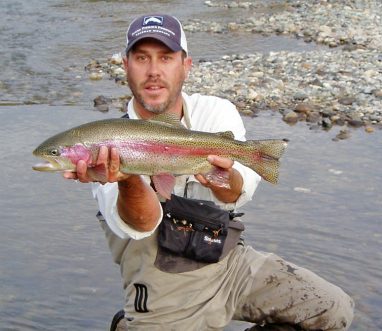 Of the attributes the most successful fishing guides possess, an in-depth, intimate knowledge of the waters they fish tops the list. Shane Kohlbeck is one of those guides whose knowledge of the Lower Sacramento River rivals anyone. Pick any day in the year and he will tell you which insects will be on the menu, the fly to use, how to fish it, and the specific locations that will hold willing trout. This depth of expertise only comes from 23 years spent guiding rivers you love.
Shane began fishing as a young boy and has been spinning flies since he was just 11. While he has been guiding in Northern California since 1995, and for The Fly Shop® since 1997, his experience has not been limited to his home waters. Early on he spent three seasons guiding at Rapids Camp Lodge for Alaska rainbows, at Hoodoo Sportfishing in the Aleutians swinging for king salmon, and later mousing on the Kamchatka peninsula in Russia's far east, making the first descent down the Ozernaya River. He and his wife Sarah also managed the Big Ku Lodge in Katmai, Alaska. It was after hosting trips to Paradise Lodge (now ESB Lodge) on the Gulf of Mexico on Mexico's Yucatan Peninsula that he became enthralled with the salt.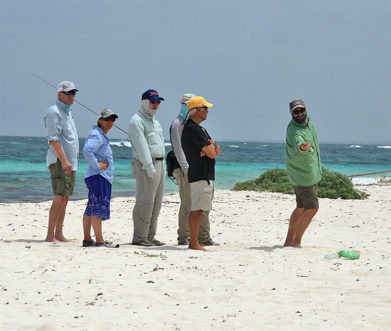 Gaining his Casting Instructor certification with Fly Fishers International in 1999, Shane taught alongside Mel Krieger at The Fly Shop's Fly Fishing Schools and Kids FishCamp™. Combining his love of flats fishing and his passion for introducing fly anglers to new aspects of the sport, Shane has taught saltwater fly fishing schools in the Bahamas and Mexico and was instrumental in helping start up Sightcast Los Roques with the late Chris Yrazabal in Venezuela.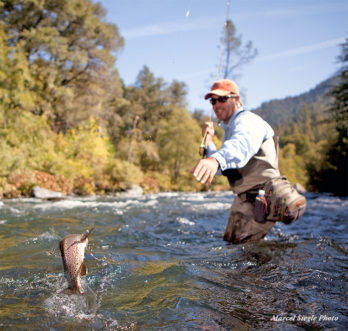 Shane excels guiding the Lower Sacramento River, but he also is an expert guide on the Upper Sacramento River, and the McCloud River on the Bollibokka Club. His copious experience fishing and guiding fresh and saltwaters, along with his extensive instructional abilities, make a day spent with Shane not only productive, but a great learning experience.
Q&A with Shane Kohlbeck:
How long have you lived in Redding?
Lived in Redding since '77
Are you married?
Yes, I have a wonderful wife and a six year old daughter.
How did you get started in fly fishing?
Started tying flies at age 11, fishing all through my youth, going exclusive fly-fishing only in '94.
When did you get started as a fishing guide?
I got my first California guide license in '95.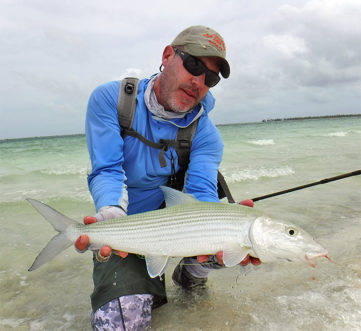 When did you get started with The Fly Shop®?
Started working with TFS Sept '97. Still guiding the Lower Sacramento River – 23 years later. Also currently guide the Upper Sacramento and Bollibokka on the McCloud River.
Are you a certified casting instructor?
Yes, I became a Certified FFI Casting Instructor in '99.  Taught alongside Mel Krieger for three years at the TFS FishCamp™ and adult schools.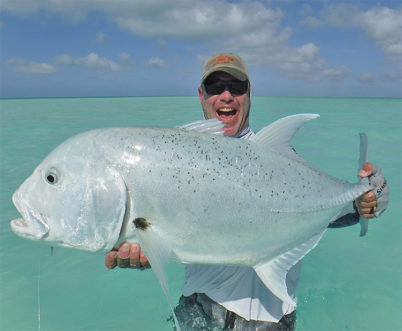 Did you ever work in the shop?
'99-'04  — assisted in Management of Outfitters Department at The Fly Shop®, managing Private Waters and Guide Service.
What was your first hosted trip?
My first international hosted trip with The Fly Shop® was to Paradise Lodge (now ESB Lodge) in '99. Then I was hooked on salt … with now over 300 days logged fishing saltwater flats.
Have you been to Russia (Kamchatka)?
Kamchatka, Russia — a hosted a trip in '02 – was the first descent of Ozernaya River.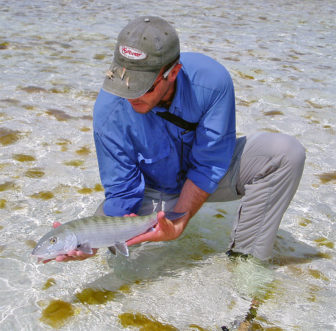 Have you guided in the saltwater?
Three trips to Los Roques, Venezuela before living there for five months in '05 … training guides, lodge host, fly development, casting instructor.
What other interesting places have you worked or managed?
One season in the Cook Islands ('09) on Tongareva/Penrhyn Island, researching bonefish movement and training local guides.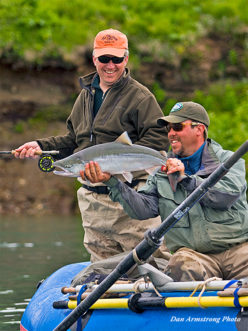 How about Alaska — have you guided and fished there?
In '05, started guiding Alaska — Rapids Camp Lodge '05, '06, '07. Guided for King Salmon at Hoodoo Sportfishing on the Aleutian Peninsula in '09.  Then managed (along with my wife) the Big Ku Lodge in Katmai Park, Alaska in 2011.
What hosted trips have you done with The Fly Shop?
TFS hosted trips have been to Los Roques (four trips) plus one fly fishing school, the Mexican Yucatan (two trips) plus one fly fishing school at ESB, Russia, Christmas Island (six times).
Where else have you fished?
Other fly fishing travel has included British Columbia, Montana, Idaho, Oregon, Wyoming, Florida, Hawaii, Bahamas (six times) Belize (twice), Baja.
Booking Shane for a day of guided fishing
To book Shane or one of our other excellent guides, please give us a call at 800-669-3474 during business hours any day of the week, or email us at bryan@theflyshop.com or chris@theflyshop.com anytime. We can give you the answers you need, detailed explanations to questions you might have, or check on availability and confirm your reservation in minutes.